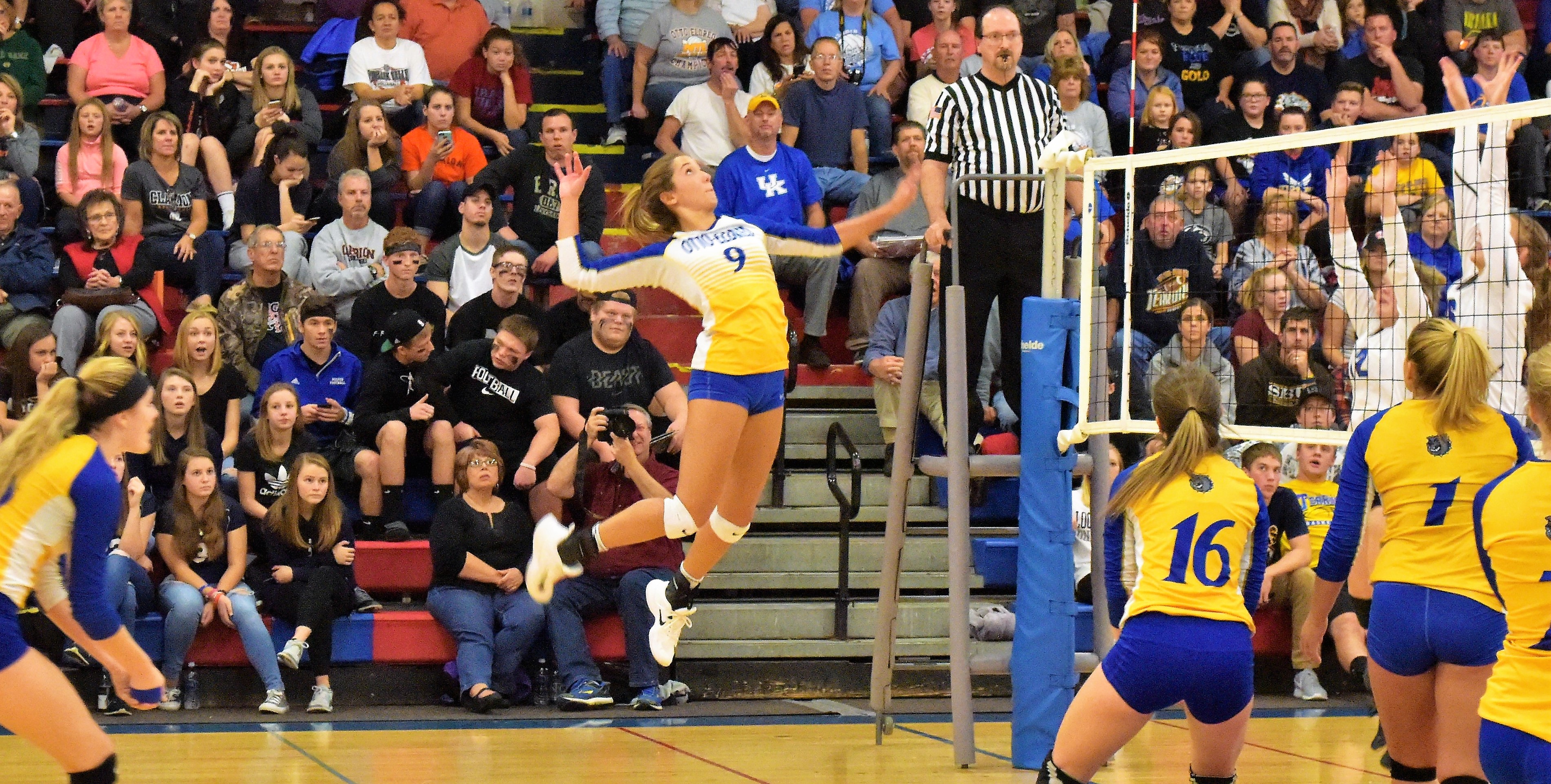 Eleven District 9 volleyball players – 10 in Class 1A and one in Class 2A – were recently named all-state performers by the Pennsylvania Volleyball Coaches' Association.
(Cover photo: Otto-Eldred's Allison Cousins. Photo by Rhonda Beimel)
Earning honors in 1A were three players from District 9 champion Otto-Eldred – Allison Cousins, Camryn Thomas and Emily Smith – three from District 9 third-place finisher and PIAA semifinalist Clarion – Alexis Constantino, Brenna Campbell and Maya Thornton – two from District 9 runner-up A-C Valley – Josey Terwilliger and Olivia Boocks – and one each from Coudersport – Joplin Osgood – and North Clarion – Tori Obenrader.
In Class 2A, Kane's Trinity Clark was honored.
Here are the full all-state teams