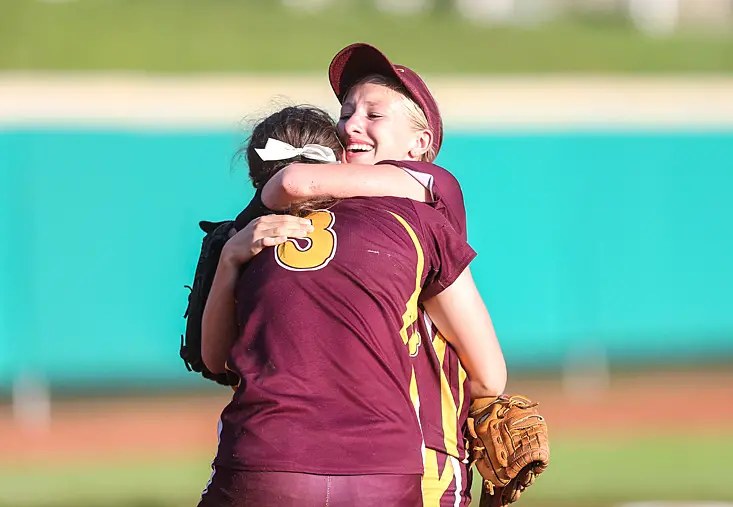 SLIPPERY ROCK — For the second year in a row, an Elk County Catholic team will play for a state championship.
The ECC softball team defeated District 10 champion Cochranton 2-1 Tuesday, advancing to the Class A state final Friday.
Last season, it was the Crusader baseball team that made it to Penn State and this season the ladies will have their turn.
ECC scored both of its runs in the third inning against the Lady Cardinals, as Marissa Heary's bloop single scored Maddy Schneider, followed by an RBI single by Sophie Yanak that brought in Bri Weisner.
That was enough support for Abbey Bauer, who allowed a sole home run to lead off the game by Mackenzie Hawley, but was otherwise fantastic.
The Lady Crusaders will meet Conemaugh Valley, a 2-1 winner over Millersburg Monday.