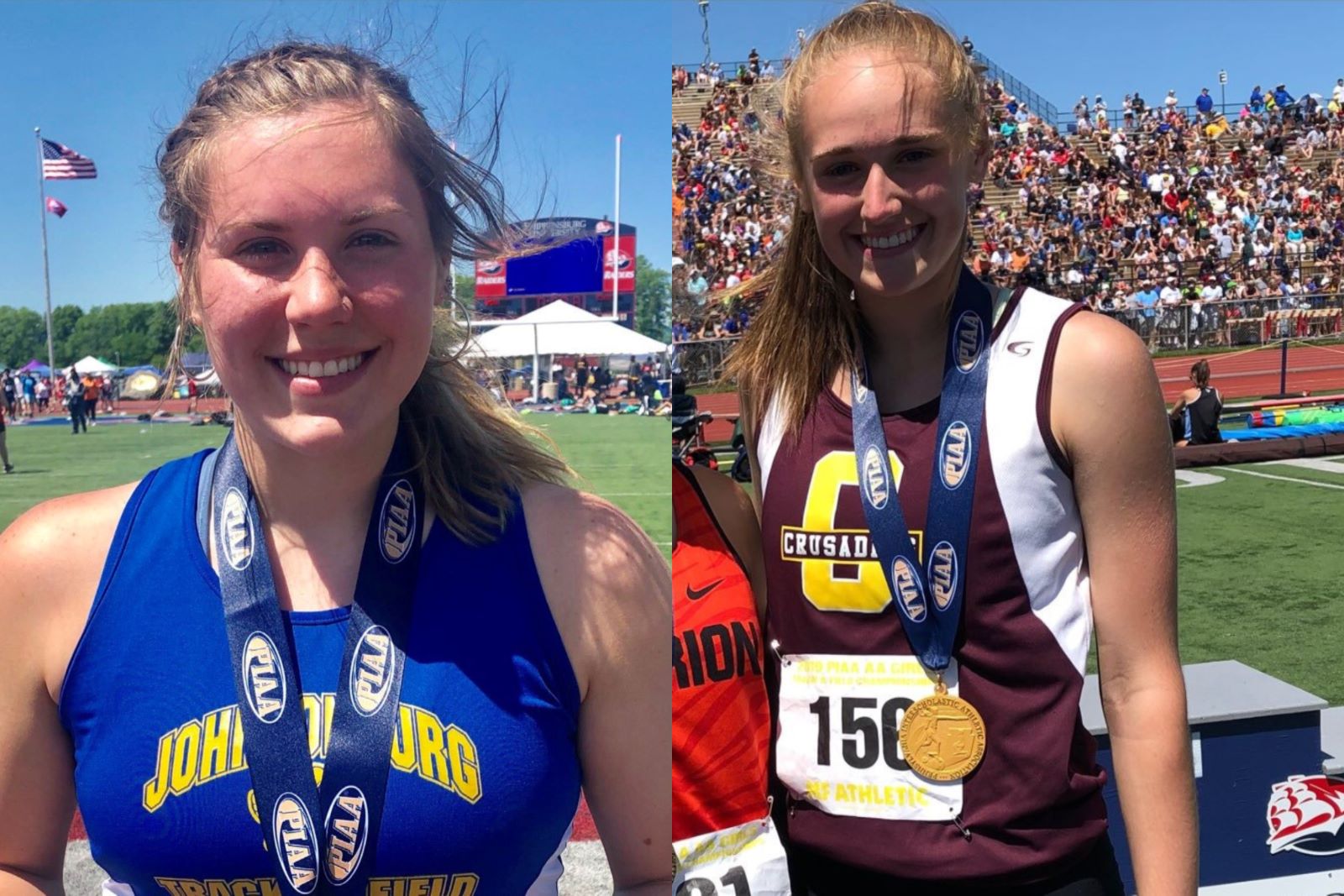 SHIPPENVILLE, Pa. – The fans have spoken and Skylar Sherry and Taylor Newton winning PIAA Class 2A track and field gold medals is their top choice for the 2018-19 storyline of the year in District 9 athletics.
Sherry winning the javelin and Newton the high jump received 203 votes or 13 percent of the voting total well ahead of second-place finisher Owen Chambers setting the District 9 boys' basketball all-time scoring mark. That story received 176 votes or 12 percent.
Chambers actually appeared twice in the top five, as his steal and miracle shot to help Coudersport win a first-round PIAA playoff game finished fourth with 140 votes or nine percent.
Kane winning the District 9 title after head coach Dave Kiehl suffered a heart attack just after the semifinal win and then advancing to the PIAA quarterfinals in Class 2A in basketball ranked No. 3 with 154 votes or 10 percent.
Rounding out the top five was the North Clarion girls' basketball team picking up their third consecutive District 9 Class 1A title in basketball unexpectedly after the graduation of the school's all-time best player, Tori Obenrader. That storyline received 126 votes or 8 percent of the votes.
For the full fans' votes click here.