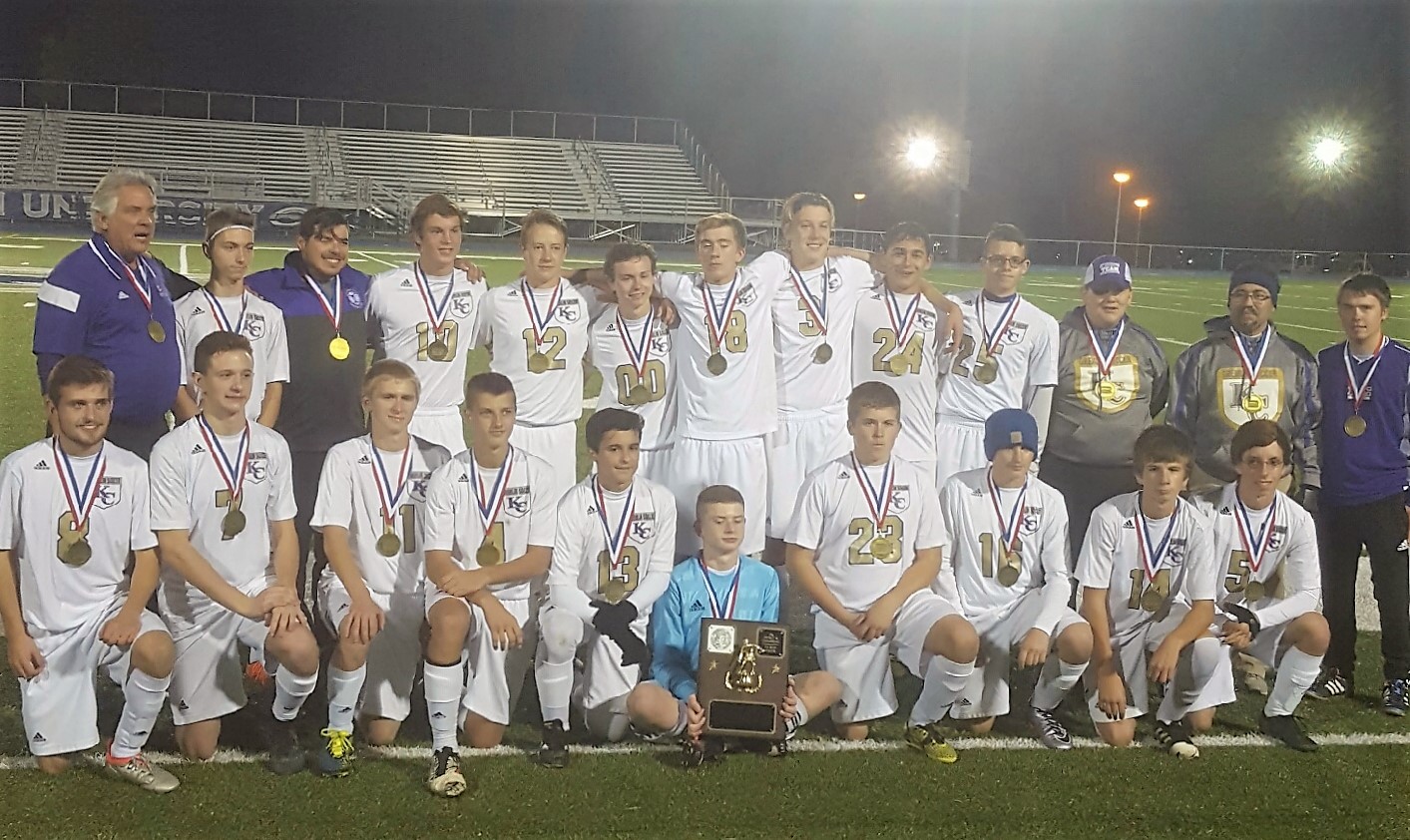 By Shane Lux
CLARION, Pa. – Starting fast.
(Cover Photo by Shane Lux)
The Karns City boys' soccer team certainly made sure their high school was coming home with the twin titles after dominating Punxsutawney, 6-0, in the District 9 2A title game at Clarion University's Memorial Stadium.
Scoring three goals in the first eight minutes gave the undefeated Gremlins (19-0) more than enough to secure their third consecutive District 9 Title and first in Class 2A.
"I made a comment to them saying that I'd like to get one in the first five minutes because we hadn't played in two weeks," said Karns City head coach Jim Grenninger. " I was a little nervous about rust, but they put my worries to shame with three in the first 10 minutes."
Watch the entire Grenninger media conference here.
Spenser Myers scored a hat trick for the Gremlins, including two in the first five minutes. He scored his third with eight minutes to play making the score 6-0.
"The defense came through again, Grenninger said. "I thought we had some rust, but these guys had no worries in them. They came out and took care of things."
Austin Rumbaugh added a pair goals for the Gremilns in the first half, and Noah Pollock also scored.
"This year it meant a little more, yes," said Grenninger of winning the District 9 title in 2A. "When you look at our schedule, we upgraded some. We played Freeport and they finished 14-3-1. I told the guys at the beginning of the year, if we could go 15-3 I'd be happy. We've played Hickory, Slippery Rock, Grove City and Mercer. They all ended up being at the top in their conferences."
Karns City advances to play the District 10 runner-up. The two District 10 2A Semifinals are Wednesday night between Slippery Rock and Mercyhurst Prep and Harbor Creek and Fairview.
"I couldn't be happier for this group of seniors, a school record 19-0 and three District 9 titles in a row," said Grenninger. "Hopefully we can make a run in the state playoffs."