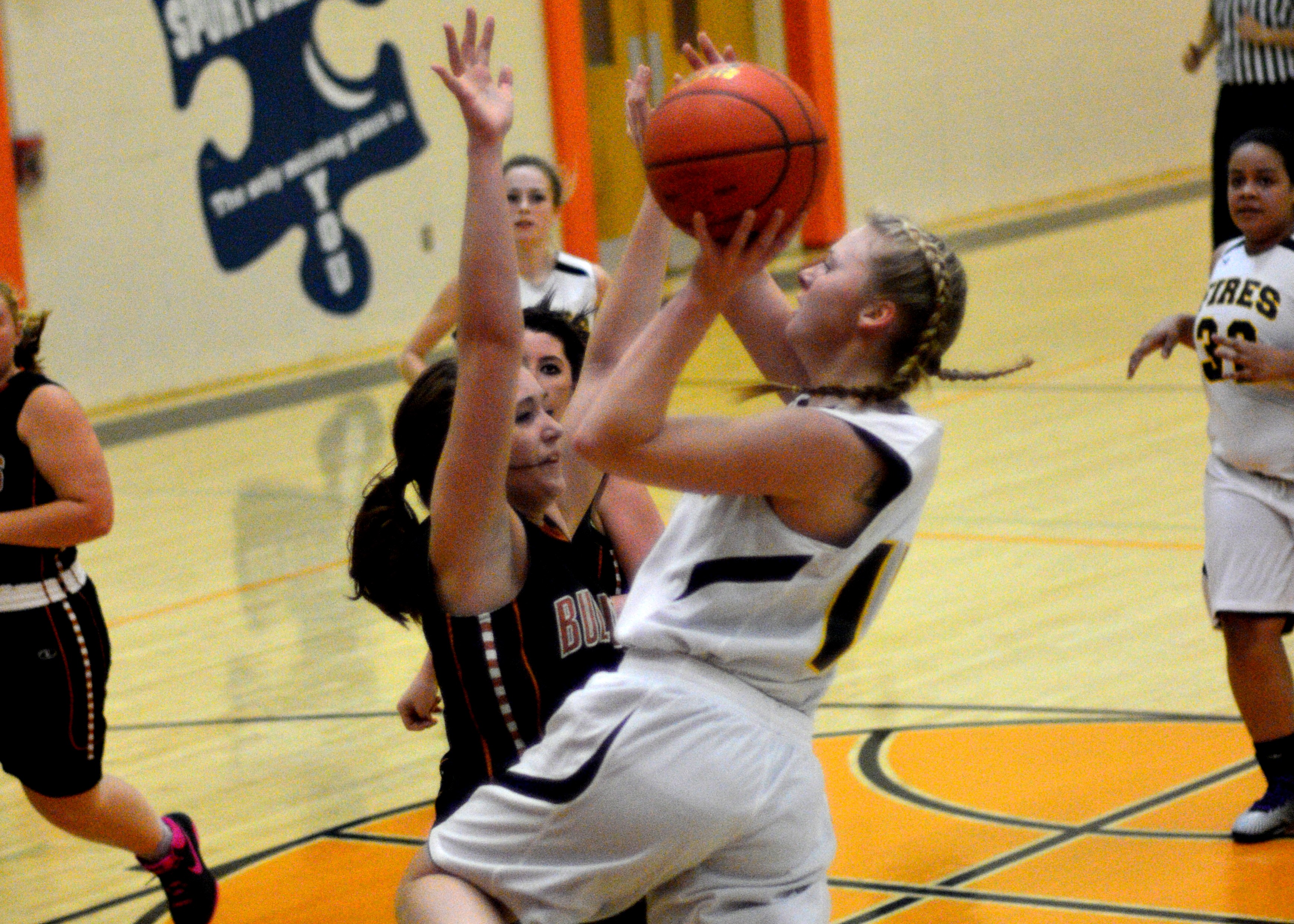 GIRLS
FOREST AREA 44, TIDIOUTE CHARTER 21
TIONESTA, Pa. – Chloe Saxton and Taylor Johnson combined to score 24 points, as Forest Area closed out its season with a 44-21 win over visiting Tidioute Charter at West Forest.
Saxton scored a game-high 14 points with Johnson adding 10 for the Fires (5-16).
Morgan Silvis got into the act for Forest Area with six points, 10 rebounds and seven steals, and Bianca Hetrick had a game-high 13 rebounds to go with four points.
Lakin Krouse had 11 points to pace Tidioute Charter.
MIFFLIN COUNTY 76, DUBOIS 45
DUBOIS, Pa. – Mifflin County had four players score in double figures, as the Lady Huskies beat DuBois, 76-45, in DuBois.
Eleana Eckley led Mifflin County with 15 points, while Maggie Wilson and Jessa Wright each scored 14 and Rylie Rittenhouse 12. Wright hit four 3-pointers.
Dayna DeSalve led DuBois with nine points on three first-half 3-pointers. Courtney Chandler, Taylore Uplinger and Ashley Hallowell each added eight for the Lady Beavers (10-12).  
BOYS
FOREST AREA 59, TIDIOUTE CHARTER 31
TIDIOUTE, Pa. – Behind a monster double-double of 19 points and 17 rebounds from Seth Berlin, who also added eight steals, Forest Area cruised to a season-ending 59-31 win at Tidioute Charter.
Nic Smail added 12 points for the Fires (3-19), while Andrew Schwab chipped in with 11 tallies.
Dillon Howard had eight points to lead Tidioute Charter.   
BROCKWAY 45, JOHNSONBURG 38
JOHNSONBURG, Pa. – Carter Adams and Quade Lundberg each scored nine points, as visiting Brockway topped Johnsonburg, 45-38, in AML action.
Hunter Miller and Jake Wineberg each added seven points for the Rovers (10-12 overall, 5-5 AML South), who closed out the regular season by winning five in a row and six of seven.
Kevin Benson led Johnsonburg (9-13, 5-5 AML North), who trailed 20-16 at halftime, with 12 points. Ryan Kilhoffer added eight points.