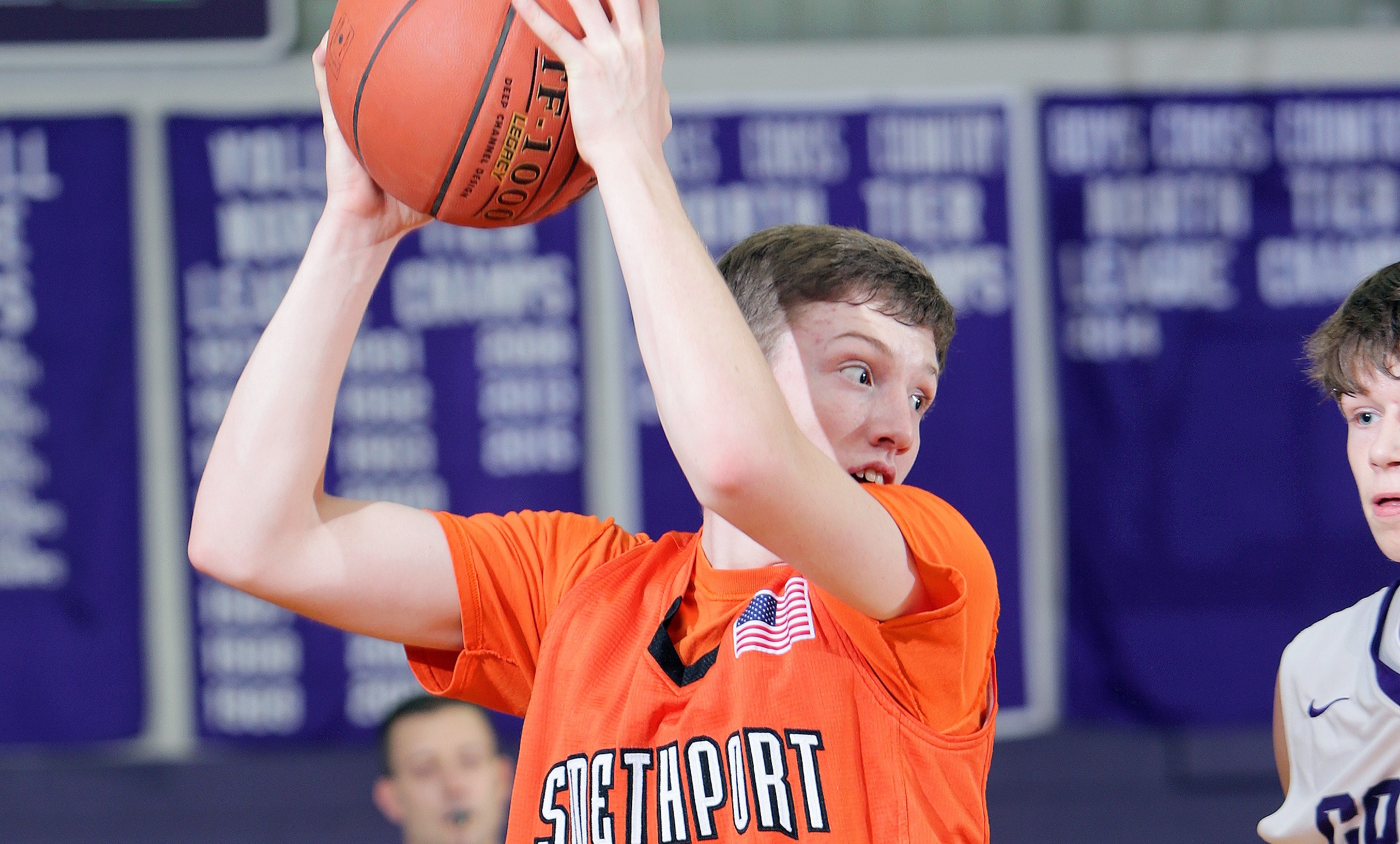 PORT ALLEGANY, Pa. – Using a balanced offensive effort, visiting Smethport rolled past Port Allegany, 61-31, in NTL action.
(Photo of Smethport's Conner Alfieri. Photo by Paul Burdick. Check out more of Burdick's work here)
Nine different Hubbers scored, including eight players who scored at least five points, in the win.
Conner Alfieri led Smethport with 12 points with Brandon Peterson adding 10 points, Noah Costa eight and Caleb Lutz seven.
Jordan Card paced Port Allegany with 12 points with Howie Stuckey adding eight.