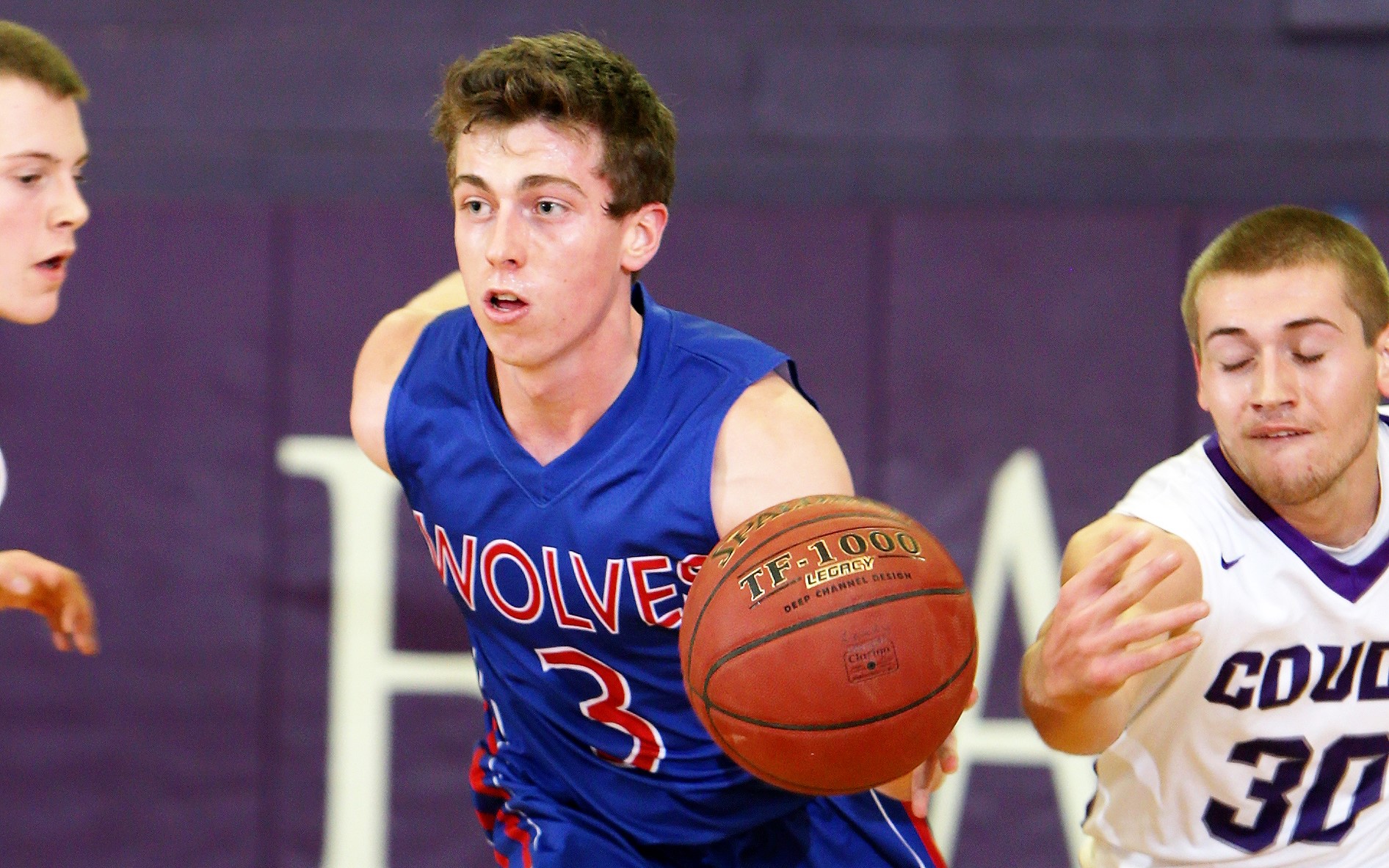 Feb. 15 recaps.
(Photo Chad Greville, Kane. Photo by Paul Burdick. Check out more of Burdick's work here)
KANE 56, SHEFFIELD 46
SHEFFIELD, Pa. – Chad Greville exploded for 29 points to lead Kane to a 56-46 AML North win at Sheffield.
Al Rezzelle added 10 points for the Wolves in the win.
Cale Albaugh and Matt Dunham each scored 18 points for Sheffield.
PENNS VALLEY 38, CLEARFIELD 36
SPRING MILLS, Pa. – Logan Snyder scored 15 points to lead Penns Valley to a 38-36 win over visiting Clearfield in Mountain League action.
Jon Gates had eight points for Clearfield.
SMETHPORT 53, GALETON 33
GALETON, Pa. – Noah Costa led a trio of Smethport players in double digits with 13 points to help the Hubbers to a 53-33 North Tier League road win over Galeton.
Conner Alfieri and Ian Woodruff each chipped in 11 points for Smethport with Caleb Lutz scoring nine.
Evan Brooks led Galeton with 11 tallies and Joel Griffen added nine.
CRANBERRY 74, TIDIOUTE CHARTER 60
SENECA, Pa. – Led by 20 points from Matt Meehan, four Cranberry players reached double figures in a 74-60 win over visiting Tidioute Charter.
Matt McQuaide added 15 points for Pat Irwin's Berries with Dan McQuaide scoring 13 points and Thomas Flinspach 11.