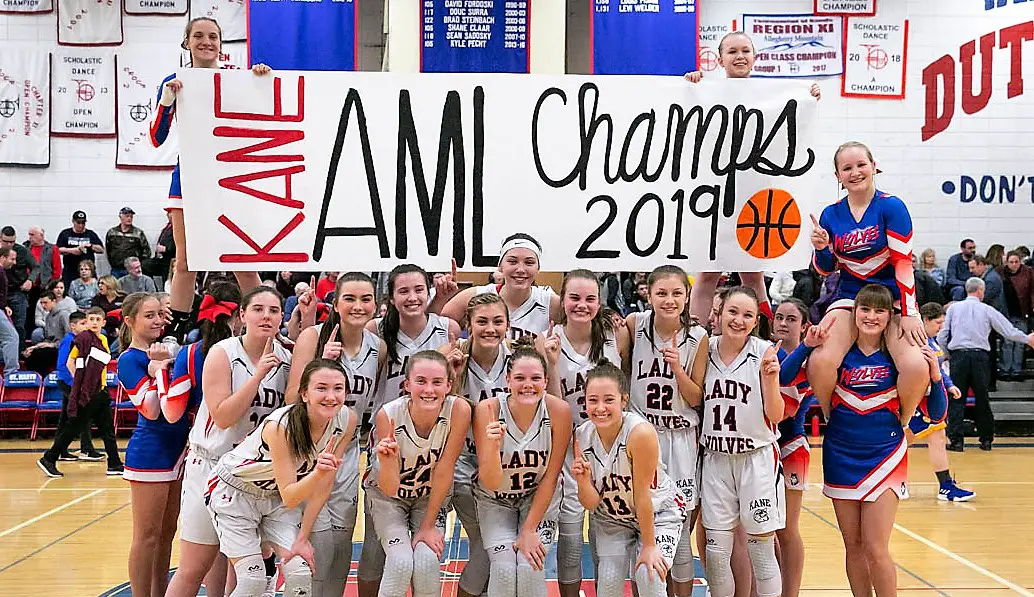 ST. MARYS, Pa. – The Kane Lady Wolves got a huge game from Ella Marconi Saturday night to carry them to the AML Championship, 50-39, over the Johnsonburg Ramettes in a game played at St. Marys High School.
(Photo by Tessa Boschert. Check out more of Boschert's work here)
Marconi recorded a double-double by halftime and finished the game with 23 points, 17 rebounds and five blocked shots.
Big second and fourth quarters were key to Kane's win. The Lady Wolves limited the Ramettes to just two points in the first quarter and outscored them overall in the two periods, 28-14, to key their victory.
Hannah Buhl also came up big for the winners, scoring 15 points, all on 3-point field goals and dished out seven assists.
Lindsey Kocjancic led the Ramettes with 10 points and six rebounds. Rylee Casilio added nine points. Leading scorer for Johnsonburg, Cassidy King, was held to just five points. Amanda Williams added eight points and six rebounds.
Story by Rich Quiggle.