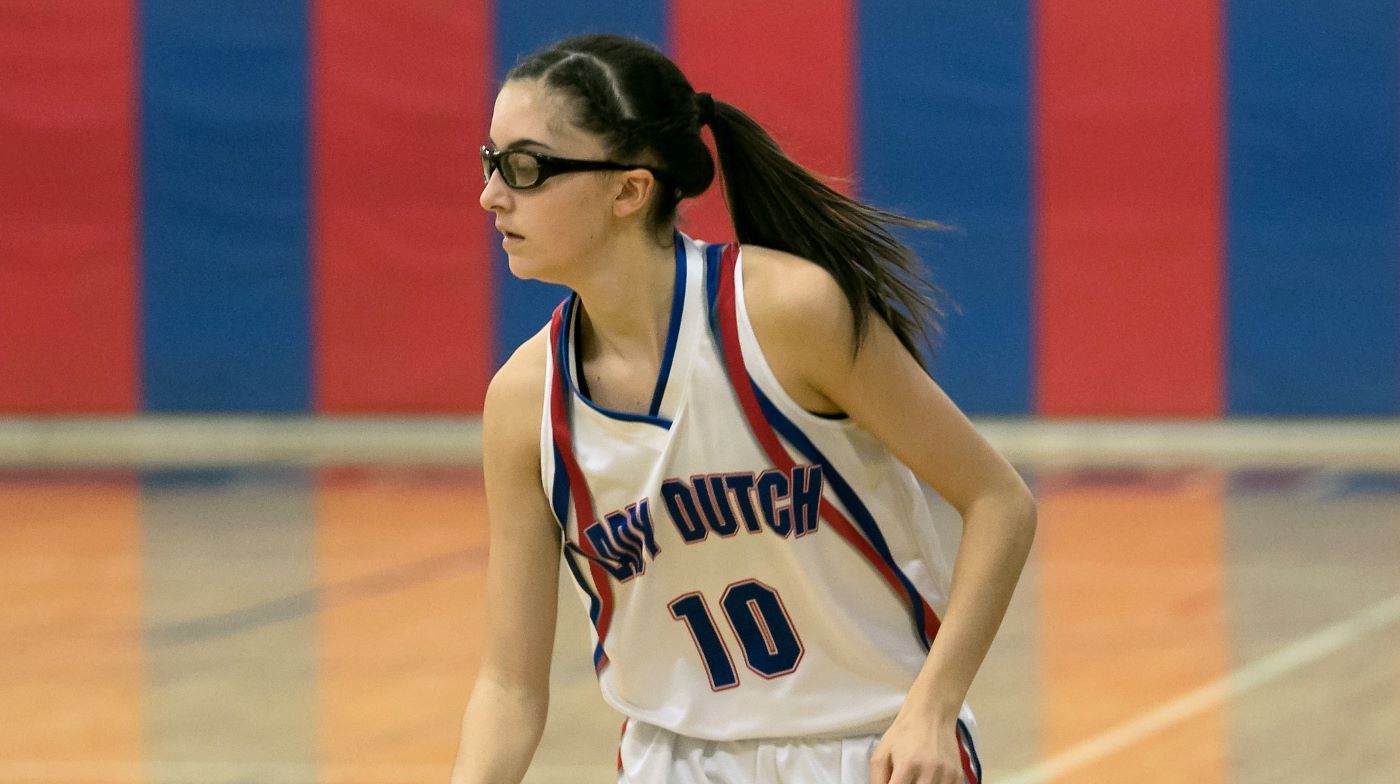 Jan. 22 District 9 boys' girls' playoff recaps.
(Photo of St. Marys' Kyla Johnson, who scored 18 points in the Lady Dutch's win over Clearfield Friday. Photo by Jared Bakaysa of JB Graphics. See more of Bakaysa's work here)
ST. MARYS 51, CLEARFIELD 30
ST. MARYS, Pa. – Kyla Johnson scored 16 of her game-high 18 points in the middle two quarters, as second-seeded St. Marys overcame a slow start to beat visiting and third-seeded Clearfield, 51-30, in the District 9 Class 4A semifinals.
The Lady Dutch (17-6) trailed 9-8 after the first quarter but behind 10 points from Johnson took a 26-21 halftime lead.
Johnson then scored six more points with Kaylee Muccio adding five in a third quarter that saw St. Marys pull away from the Lady Bison by outscoring the visitors 13-2 in the frame to take a 39-23 lead.
Muccio added 12 points for the Lady Dutch with Lauren Eckert and Samantha Hayes each scoring seven.
Alyna Ryan finished with a team-best 11 points for Clearfield (9-14) with Emma Hipps scoring eight.
St. Marys will take on top-seeded Punxsutawney in the title game at 6 p.m. Wednesday, Feb. 27, at DuBois High School.
JOHNSONBURG 59, OTTO-ELDRED 39
BRADFORD, Pa. – Cassidy King scored a game-high 20 points to help Johnsonburg reach a District 9 title game for the first time in 40 years with a 59-39 win over Otto-Eldred in the Class 1A semifinals at Bradford High School.
The top-seeded Ramettes (20-5), who hadn't been to a title game since winning the 1979 Class 1A championship, bolted to an 18-7 lead after one quarter thanks to nine points from King and then extended that lead to 33-15 at halftime with King adding four more points.
Lindsey Kocjancic also had a strong game for Johnsonburg scoring 16 tallies with Rylee Casilio adding 13.
Fifth-seeded Otto-Eldred (15-9), which lost in the semifinals for the second straight year after finishing as D9 runners-up in 2017, got 15 points from Autumn Smith and 11 from Lauren Cousins.
Johnsonburg will take on the winner of the North Clarion/Coudersport semifinal game in the championship game next week. The date for the North Clarion/Coudersport game has yet to be announced let alone a date for the championship contest.
Otto-Eldred, which qualified for the PIAA playoffs with its quarterfinal win, will play the loser of the North Clarion/Coudersport game in the consolation contest also on a date to be determined.
HOLLIDAYSBURG 49, DUBOIS 19
HOLLIDAYSBURG, Pa. – Top-seeded Hollidaysburg outscored fourth-seeded DuBois 35-12 in the second half on its way to a 49-19 win over the visiting Lady Beavers in the District 6-8-9 Class 5A semifinals.
DuBois trailed by just seven, 14-7, at halftime but couldn't keep pace with the Lady Tigers in the second half.
Hannah Snyder and Allison Hileman led a balanced Hollidaysburg attack with 10 points each. Janessa Goins chipped in nine points and Sierra McClain added eight.
Chelsea DeSalve led DuBois (11-13) with a game-high 15 points.
Hollidaysburg will play Obama Academy in the title game.