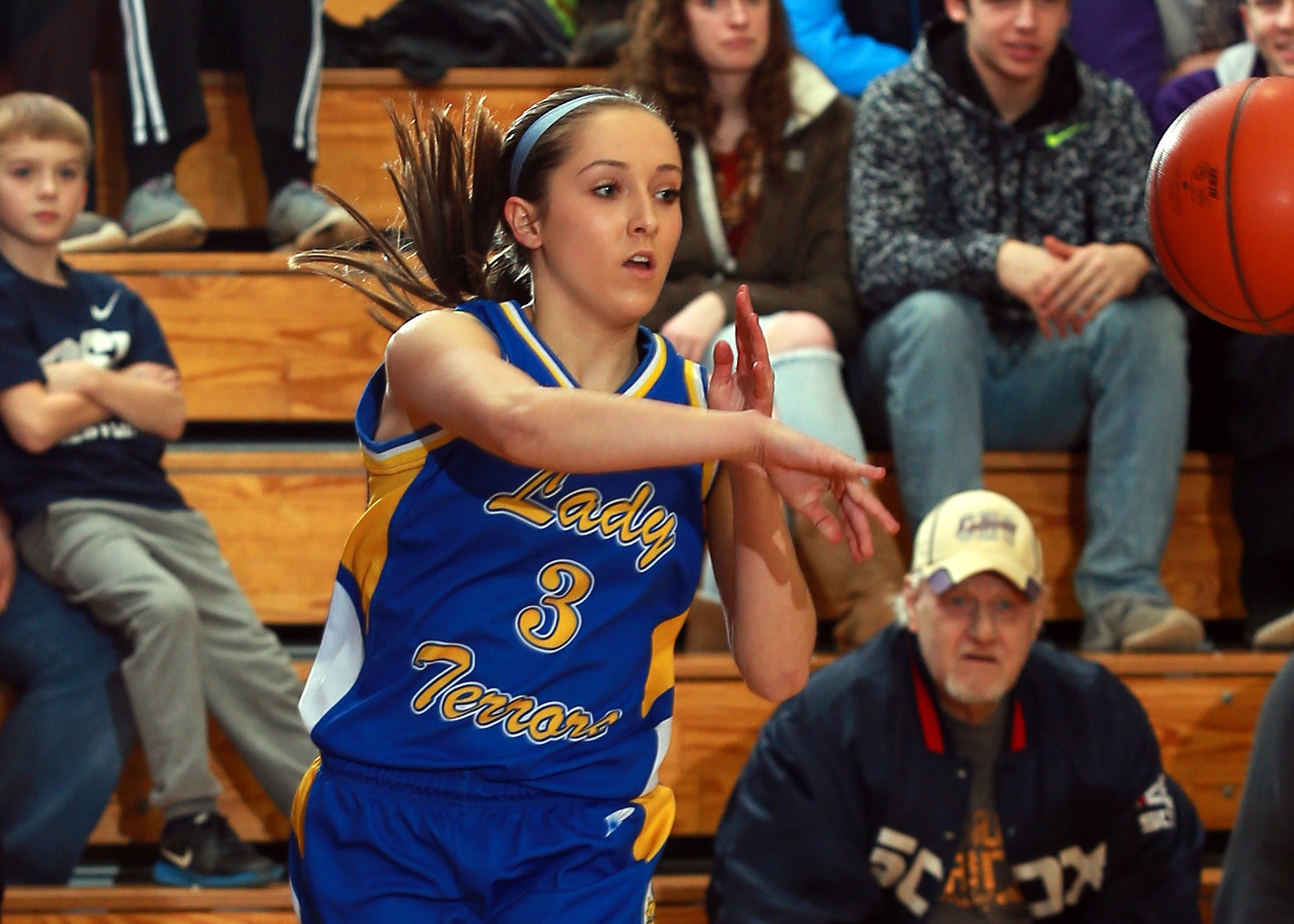 BOYS
BROCKWAY 64, VENANGO CATHOLIC 35
OIL CITY, Pa. – Needing a win to secure a spot in the District 9 Class AA playoffs, Brockway rolled to a 64-35 win at Venango Catholic.
The Rovers wasted little time putting the game away taking a 21-8 lead at the end of the first quarter.  
Jake Wineberg and Jarrett Esposito each scored six points in the opening quarter with Wineberg's coming on a pair of 3-pointers.
Esposito then took over from there scoring eight more points in the second quarter and six in the third to finish with a game-high 20 points. Wineberg chipped in eight points, while Corey Carr had 13 and Quade Lunberg eight.
Brady Kingston led Venango Catholic with 20 points with Noah Puleo adding nine.
Brockway in now 8-12 on the season while Venango Catholic falls to 5-15.
RIDGWAY 56, DUBOIS CENTRAL CATHOLIC 39
RIDGWAY, Pa. – Ridgway used a 12-0 run at the third of the third quarter to blow open a 3-point halftime lead on its way to  56-39 win over DuBois Central Catholic in AML action.
The Elkers led 22-19 at halftime after outscoring the Cardinals 18-13 in the second quarter. They then used the run at the start of the second half to build the lead to 43-27 by the end of the third quarter.
Jeremy Breier scored eight of his game-high 13 points in the third quarter, while Justin Kasmierski added six of his 10 points  and Andy Breier seven of his 11 in the quarter.
Aaron Shilk played a key role in getting Ridgway ahead at halftime nailing three second-quarter 3-pointers while scoring all 11 of his points in the quarter.
Christian LaParne and Justin Miknis paced DCC with 10 points apiece.
Ridgway finishes the year 9-1 in the AML South winning the division. The Elkers are 18-2 overall. DCC falls to 13-7 overall and 6-4 in the AML South.
GIRLS
OTTO-ELDRED 69, OSWAYO VALLEY 30
DUKE CENTER, Pa. – Eleven different Otto-Eldred players scored, as the Lady Terrors cruised to a 69-30 win over visiting Oswayo Valley in North Tier League action.
Allison Cousins led Otto with 13 points, while Kylie Stuck added 12. Camryn Thomas had nine points, 11 rebounds and four blocks shots with Tiffany Bair chipping in 11 points, eight rebounds and seven assists. Alyssa Shelander added four points, six steals and four helpers with Emily Smith contributing five points and six rebounds.
Brianna Siebert led Oswayo Valley with eight points. Hope Howard added six, all from the free-throw line.  
The win guarantees Otto-Eldred at least a .500 regular season. The Lady Terrors are now 11-9 overall and 7-7 in the NTL. Oswayo falls to 8-13 overall and 3-12 in league play.
COUDERSPORT 45, GALETON 43
COUDERSPORT, Pa. – Coudersport held off a strong fourth-quarter comeback attempt by Galeton to pull out a 45-43 win over the visiting Lady Tigers in North Tier League play.
The Lady Falcons, on the strength of a 17-6 third-quarter advantage, led 35-22 after three quarters only to watch Galeton come roaring back in the final eight minutes.
Emily Morey led a balanced effort for Coudersport with 13 points, while Haley Keck chipped in with 12 tallies. Ally Easton had six. Tory Crosby had a team-high nine rebounds to go with three blocked shots.
Olivia Pagano had 12 points, 11 rebounds and eight blocked shots for Galeton, while Makaya Shadle added a game-high 18 points.
Coudersport moves to 15-0 in league play and 19-1 overall with the win, while Galeton drops to 13-6 overall and 10-4 in the league.
NORTHERN POTTER 46, CAMERON COUNTY 30
ULYSSES, Pa. – Gracie Hamilton exploded for a career-high 25 points to lead Northern Potter to a 46-30 win over visiting Cameron County in North Tier League action.
Hamilton hit 11 shots from the field and was 3 of 7 from the free-throw line for the Lady Panthers, who used a 13-4 fourth-quarter advantage to pull away from the LAdy Raiders.
Tory McCutcheon added nine points for NoPo, who is now 15-5 overall and 11-3 in the NTL.
Cameron County (6-14, 5-9) got eight points from both Madison Harrier and Alvia McKimm and seven tallies out of Madie Guisto.  
JOHNSONBURG 47, AUSTIN 5
JOHNSONBURG, Pa. – Johnsonburg moved to .500 with a 47-5 win over visiting Austin in non-conference play.
The Ramettes (10-10) had eight players score led by 10 points each from Nicole Myers, who added six steals, and Lindsey Kocjancic. Ashton Watts added eight points and 11 rebounds.
Madison Hooftallen scored three points for Austin (0-20), who scored all five of its points in the first quarter.
CLEARFIELD 80, CURWENSVILLE 30
HYDE, Pa. – Scoring 51 points in the middle two quarters, Clearfield easily rolled past neighboring Curwensville, 80-30, in non-conference action.
The Lady Bison led 15-6 at the end of the first quarter and then outscored the visiting Lady Tide 51-22 in the next two quarters.
Rachel Glenny led five Clearfield players in double digits with 20 points. Brooke Cline added 16 tallies, while Margo Castagnolo and Emily Ryan had 11 each. Ally Lindstrom added 10 points.
Christine Limbert paced Curwensville with 10 points and 12 rebounds. Hannah Dixon and Madison Wever each scored seven points.
Clearfield is now 10-11 on the year, while Curwensville falls to 2-16.