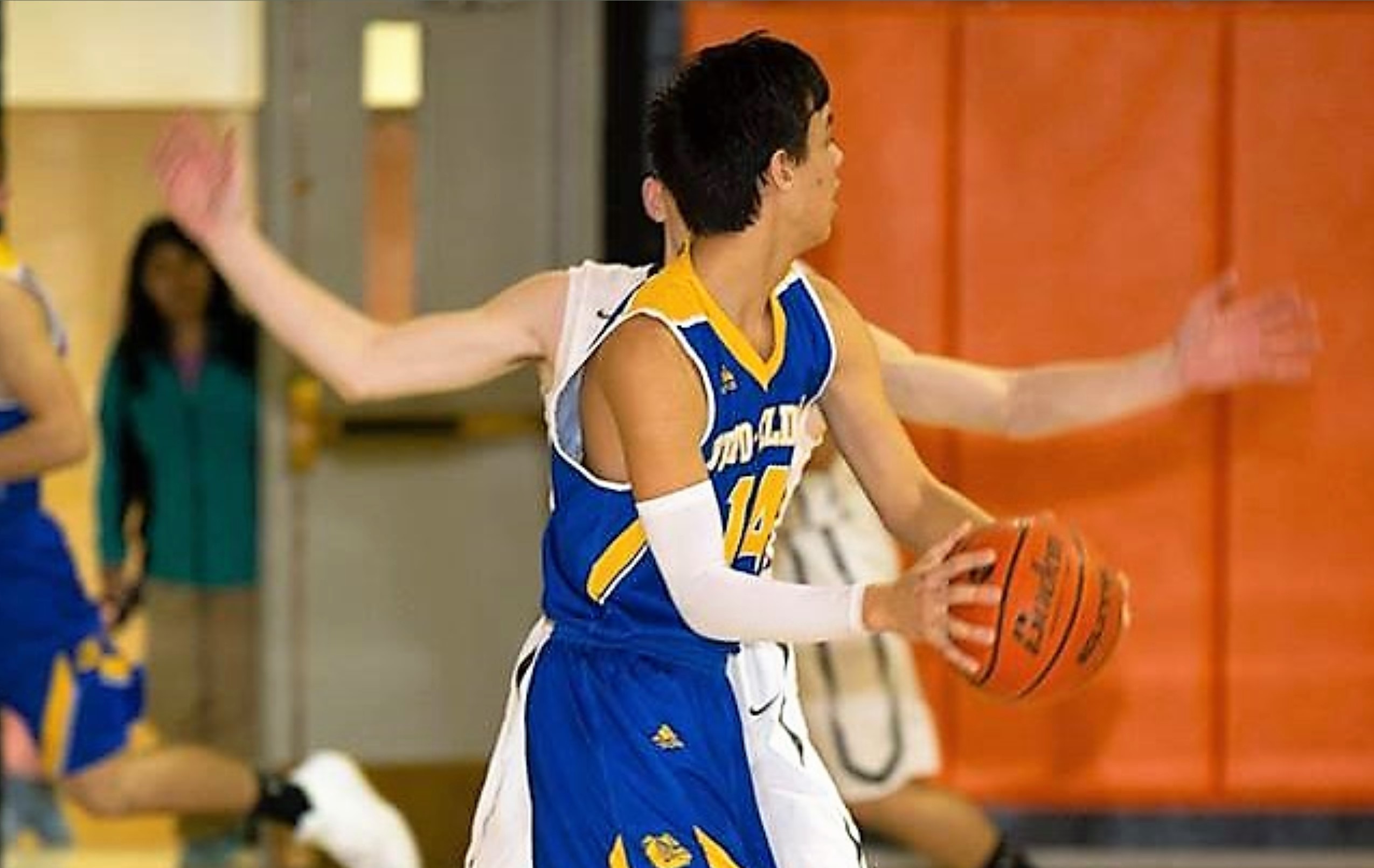 Feb. 4 boys' basketball recaps.
(Photo of Otto-Eldred's Gavin Jimmerson, who scored 13 points in Otto-Eldred's upset win over Cameron County. Photo by Patrick Crants. See more of Crants work here.)
OTTO-ELDRED 54, CAMERON COUNTY 50, OVERTIME
DUKE CENTER, Pa. – Gavin Jimerson scored all five of his overtime points from the free-throw line, as Otto-Eldred stunned visiting Cameron County, 54-50, in NTL play.
The Terrors led by one, 44-43, when Cameron County's Dino Brown was fouled with two seconds to play in regulation. Brown hit the first free throw to tie the game at 44, but his second shot was off the mark, and the game went to overtime.
In the extra session, Otto-Eldred got a pair of buckets from Cole Sebastian while also hitting 6 of 10 free throws.
Jimmerson led the Terrors, who bolted to a 29-24 halftime lead before getting behind, 36-35 after three quarters, with 13 points. Sebastian added 11 tallies with Andrew Sheeler and Cameron Grigsby each scoring nine points.
Brown had a game-high 18 points for the Red Raiders including hitting a 3-pointer in overtime. Caden Beldin added 13 points for Cameron County with Jake Walters chipping in 11.
The loss is a serious setback for Cameron County in its quest for an NTL title, as the Red Raiders are now two games back of Coudersport in the loss column for the division title.
CLARION-LIMESTONE 47, KEYSTONE 45
KNOX, Pa. – Clarion-Limestone overcame a slow start and then held off a late Keystone charge to pick up a crucial, 47-45, road win.
The Lions started the game 3 of 20 from the floor while falling behind 16-6 just under two minutes into the second half.
But C-L went on a first-half-ending 15-0 run to take a 21-16 halftime lead and built that lead to 12, 31-19, midway through the third quarter.
Keystone, though, fought back and got within one, 41-40, with just under three minutes to play. The Panthers were still within two, 47-45, after Andrew Lauer hit two free throws with 46.7 seconds left.
Curvin Goheen then came away with a big steal with just over 12 seconds left to stop one Keystone possession.
Following the Goheen steal, Julian Laugand missed both ends of a two-shot, double-bonus foul with 11.8 seconds to play. Keystone got the rebound and pushed the ball down the court before Troy Johnson's off-balanced 3-pointer at the horn rattled in and out.
Turnovers played a key role in the C-L win, as Keystone gave away the ball 29 times including 22 steals by the Lions.
Ian Callen paced C-L with 14 points, seven steals and five rebounds with Hayden Callen adding 10 points and six rebounds. Julian Laugand had six steals and five points.
Troy Johnson had a game-high 15 points for Keystone while hitting four 3-pointers. He completed a double-double with 10 rebounds and also had three steals. Dawson Steele and Andrew Lauer each added 13 points with Lauer grabbing nine rebounds.
The win could go along way in helping C-L secure the KSAC North title via tiebreakers over North Clarion.
NORTH CLARION 66, DUBOIS CENTRAL CATHOLIC 64
DUBOIS, Pa. – Behind a career-high 18 points from Logan Minich, North Clarion rallied past and then held off DuBois Central Catholic for a 66-64 road win.
The Wolves trailed by three, 30-27, at halftime but behind five points from Minich and six from Tyler McCord-Wolbert outscored the Cardinals 26-13 in the third quarter to take a 53-43 lead going to the fourth quarter.
But DCC rallied back in the fourth winning the quarter 21-13 with Justin Miknis scoring nine of his game-high 30 points in the quarter. Miknis is now just seven points shy of tying and eight points short of breaking the school's all-time scoring mark of 1,412 points set by Chris Marshall in 2011. Miknis has 1,405 career tallies and passed Pat Felix (1,398; graduated in 1976) for second place in school history.
McCord-Wolbert added 19 points for North Clarion with Kyle Mills chipping in 11.
Brandon Walker contributed 12 points for DCC.
MONITEAU 75, FOREST AREA 45
WEST SUNBURY, Pa. – Gage Neal's 18 points led Moniteau to a 75-45 victory over visiting Forest Area.
Jared Lominski Ethan McDeavitt were also in double-figures for the Warriors with Lominski netting 14 points and McDeavitt 10.
Franklin Meas posted a team-high 13 points for Forest Area with Noah Burke adding 11 and Aiden Quinn eight.
REDBANK VALLEY 69, PUNXSUTAWNEY 56
PUNXSUTAWNEY, Pa. – Freshman Chris Marshall exploded for a career-high 27 points as Redbank Valley picked up a 69-56 road victory over Punxsutawney.
Keaton Kahle posted 17 tallies with Nick Smith contributing 12 for the Bulldogs.
Ethan Blose paced Punxsutawney with a team-high 11 points while Micah Kriebel was not far behind his teammate netting 10 points.
PORT ALLEGANY 63, OSWAYO VALLEY 50
SHINGLEHOUSE, Pa.- Howie Stuckey and Jordan Card combined for 43 points to guide Port Allegany to a 63-50 road victory over Oswayo Valley in NTL play.
Stuckey had a game-best 23 points while Card contributed 20 points on the night. Dominic Guerrero also chipped in nine tallies.
Carter Stedman led Oswayo Valley with 16 points while Gunner Bean added 12.
KARNS CITY 64, CLARION 50
KARNS CITY, Pa. – Chase Beighley led a trio of Karns City players in double digits with 15 points to help the Gremlins knock off visiting Clarion, 64-50.
Beighley added five assists, while Ethan McElroy had 13 points and eight rebounds and Austin Fahlor scored 12 points, grabbed eight rebounds and dished out five assists.
Cal German paced Clarion with 14 points with Jake Burns adding 12.
BROCKWAY 66, SHEFFIELD 52
BROCKWAY, Pa. – Alec Freemer and Jon Wood combined for 33 points to guide Brockway over visiting Sheffield, 66-52, in AML action.
Freemer netted a game-best 17 points while Wood contributed 16 tallies and Zane Puhala 10.
Tyler Hepinger paced Sheffield with a team-best 11 points.
A-C VALLEY 74, CRANBERRY 41
FOXBURG, Pa. – Eddie Stevanus lit the lamp for 20 points to help A-C Valley down visiting Cranberry, 74-41.
Cole Dehart added 13 points for the Falcons with Levi Orton and Tanner Merwin each scoring 12.
Cameron Russell had 10 points for Cranberry with Alex Finch adding eight.
UNION 48, VENANGO CATHOLIC 45
OIL CITY, Pa. – Caden Rainey had 16 points, seven rebounds and five assists to help Union escape Venango Catholic with a 48-45 road win.
Luke Bowser and Nolan Cumberland each added 12 points for the Golden Knights.
Ben Gillispie had a game-high 24 points for Venango Catholic. Parker Slagle chipped in with 11 points.
RIDGWAY 53, WARREN 43
RIDGWAY, Pa. – Daunte Allegretto and Matt Dush combined for 30 points to lead Ridgway to a 53-43 win over visiting Warren.
Allegretto paced the Elkers with 16 points with Dush adding 14. Parker Rohr chipped in with nine tallies.
Jake Kupchella led Warren with 12 points.
GALETON 49, BUCKTAIL 38
RENOVO, Pa. – Evan Brooks scored 18 points to lift visiting Galeton to a 49-38 win over Bucktail.
Isaiah Shuemaker added 13 points for the Tigers.
Devin Serafini paced Bucktail with nine points.