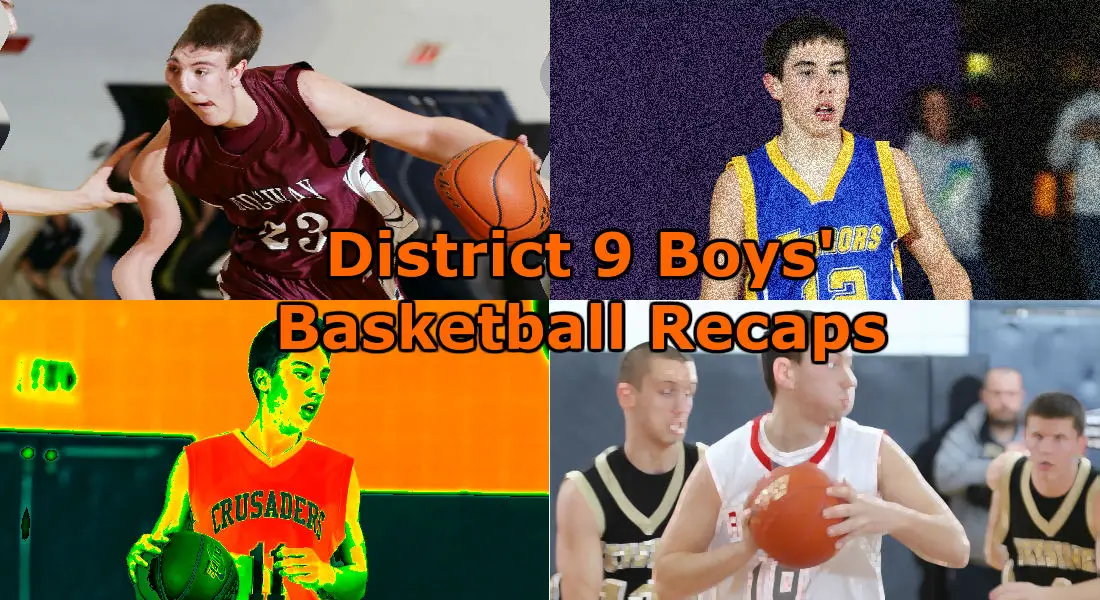 KARNS CITY 55, REDBANK VALLEY 49
NEW BETHLEHEM — Visiting Karns City kept its KSAC-South title hopes alive with a 55-49 win at Redbank Valley.
Dalton Callihan and David Olszak scored 17 and 11 points respectively as the Gremlins (10-7, 6-1 KSAC-South) secured a season split with the Bulldogs (14-5, 7-1).
Jake Dougherty and Dalton Dougherty scored 17 and 11 points respectively.
For the Gremlins, it was their ninth win in their last 11 games after starting the year 1-5. They and the Bulldogs have work to do in just a short time — the KSAC Championship game is set for Feb. 13 at Clarion University — and neither team can afford to blink.
Karns City has three KSAC-South games left — at A-C Valley Friday, at Moniteau Monday and home against Union next Wednesday. The Gremlins also host Clarion-Limestone Saturday.
Redbank Valley has two KSAC-South games left — at Moniteau Friday and at home next Tuesday against A-C Valley. They also host Cranberry Saturday.
By the KSAC tiebreaker criteria order:
— Division record
— Head-to-Head
— League record: Which counts games against other division and this will likely be the deciding factor if both teams finish the division clean. Karns City has three losses to the KSAC-North (Cranberry, Venango Catholic and North Clarion) while Redbank Valley has losses to C-L and Venango Catholic. Basically, for Karns City to win the KSAC-South, it would need to win its remaining KSAC-South Games and beat C-L Saturday while hoping Cranberry beats Redbank Valley.
— Record vs. next team in standing within division: Third place, fourth place etc.
— Record vs. next common opponent in standings within other division.
CLARION-LIMESTONE 86, CLARION 31
STRATTANVILLE — With nearly three players hitting the 20-point mark, the Clarion-Limestone Lions routed visiting Clarion, 86-31.
Kolton Sitgliz scored 22 points, R.J. Laugand added 21 points and Dan Callen finished with 19 points as the Lions improved to 16-3 overall and 7-1 in the KSAC-North to keep pace with co-leader Cranberry.
Taylor Smith scored 19 points for the Bobcats (4-13, 2-6).
BROCKWAY 56, VENANGO CATHOLIC 51
BROCKWAY — Andrew Serafini scored 18 points to lead the resurgent Brockway Rovers to a 56-51 non-league win over visiting Venango Catholic.
After starting the season 1-10, the Rovers (8-11) have won seven of eight games.
Venango Catholic dropped to 12-6.