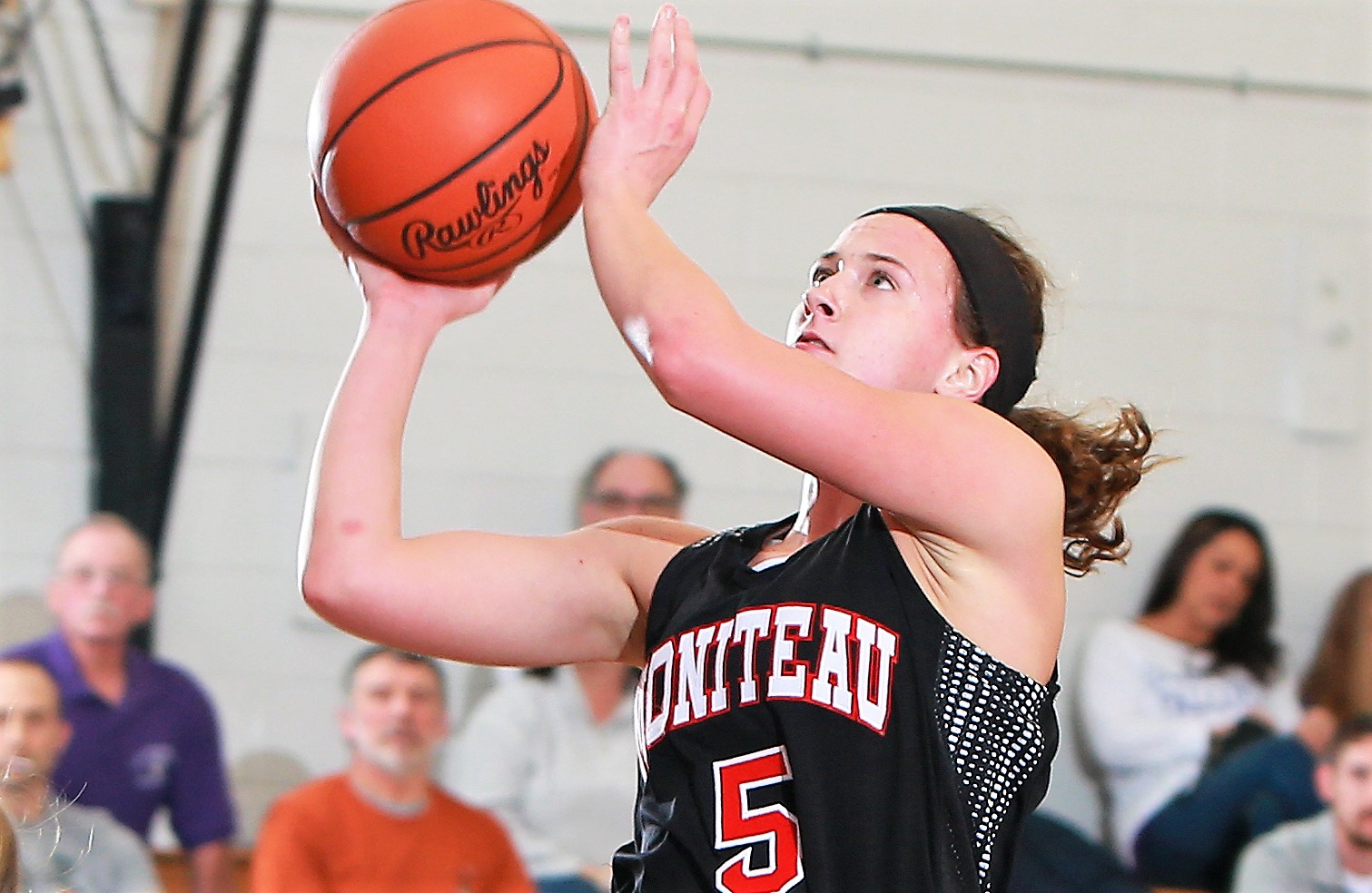 SHIPPENVILLE, Pa. – Thanks to another stronger week, Moniteau maintained its stranglehold on the top spot in the District 9 Girls' Basketball Power Ratings released Feb. 5.
The Lady Warriors (17-2) are riding a seven-game win streak that includes wins over three teams who sit in the Top 7 this week including No. 2 Coudersport (17-2) and No. 3 North Clarion (17-2) as well as No. 7 A-C Valley (11-6). Moniteau can add another signature
Moniteau can add another signature win this week when it plays No. 4 Karns City (14-5), who owns District 9's longest active win streak at eight. Punxsutawney (13-4) rounds out the Top Five.
A pair of teams enter the ratings this week, and they happen to tie at No. 11 with the spot occupied by both DuBois (9-8) and Otto-Eldred (12-7). Keystone and St. Marys fall out of the Top 15.
Power ratings are different from rankings in that a power rating the rating is based on current events. While previous performances and results are part of the consideration, they are not the end all be all of how a team is performing in a particular week whereas performance based on a team's entire body of work usually encompasses rankings. Because the rankings/power ratings are not used to determine playoff positions or seeings in District 9, we have decided to go to a power rating system to better reflect how a team is currently performing.
| | | | | |
| --- | --- | --- | --- | --- |
| RK | TEAM | RECORD | VOTES | LAST WK |
| 1 | Moniteau | 17-2 | 45 | 1 |
| 2 | Coudersport | 17-1 | 42 | 2 |
| 3 | North Clarion | 17-2 | 39 | 4 |
| 4 | Karns City | 14-5 | 36 | 5 |
| 5 | Punxsutawney | 13-4 | 32 | 3 |
| 6 | Kane | 16-4 | 31 | 7 |
| 7 | A-C Valley | 11-6 | 27 | 6 |
| 8 | Cranberry | 15-5 | 21 | 9 |
| 9 | No. Potter | 15-3 | 19 | 8 |
| 10 | Elk CC | 13-6 | 15 | 11 |
| 11 | DuBois | 9-8 | 13 | NR |
| 11 | Otto-Eldred | 12-7 | 13 | NR |
| 13 | Ridgway | 7-11 | 10 | 12 |
| 14 | Johnsonburg | 11-8 | 7 | 10 |
| 14 | DuBois CC | 13-7 | 7 | 13(t) |