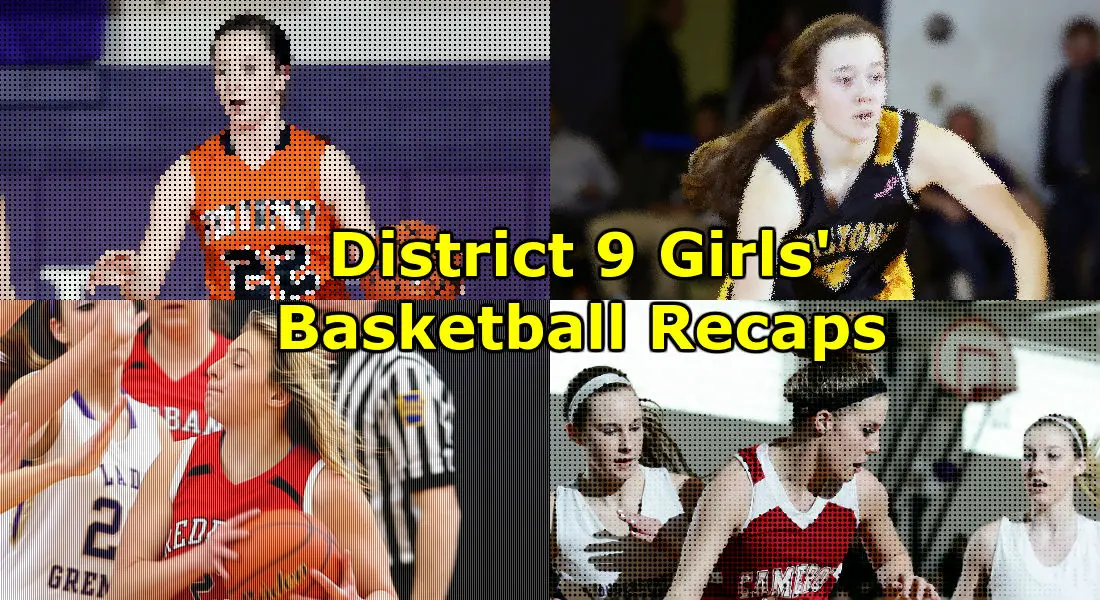 PUNXSUTAWNEY 51, DuBOIS 46
DuBOIS — Hope Bridge scored 22 points to lead the Punxsutawney Lady Chucks to a 51-46 win over DuBois in the District 9 League.
Shaina Painter and Jensen Constantino each scored nine points for the Lady Chucks, who improved to 13-6.
Dayna DeSalve scored all of her 20 points in the second half and Courtney Chandler added 10 points for DuBois, which dropped to 6-13.
ST. MARYS 38, DuBOIS CENTRAL CATHOLIC 26
ST. MARYS — Rachelle Armanini and Rachel Bauer scored 14 and 10 points respectively to lead the St. Marys Lady Dutch to a 38-26 non-league win at home against DuBois Central Catholic.
St. Marys improved to 6-14 while DCC fell to 11-8.
UNION 56, FOREST AREA 33
RIMERSBURG — Putting three players in double figures, the Union Damsels beat Forest Area, 56-33, in a non-divisional KSAC matchup.
Shaley Shick scored 13 points, Lexey Shick had 11 points and nine rebounds, and Frankie Remmick scored 10 points as the Damsels improved to 5-14.
Forest dropped to 7-12.