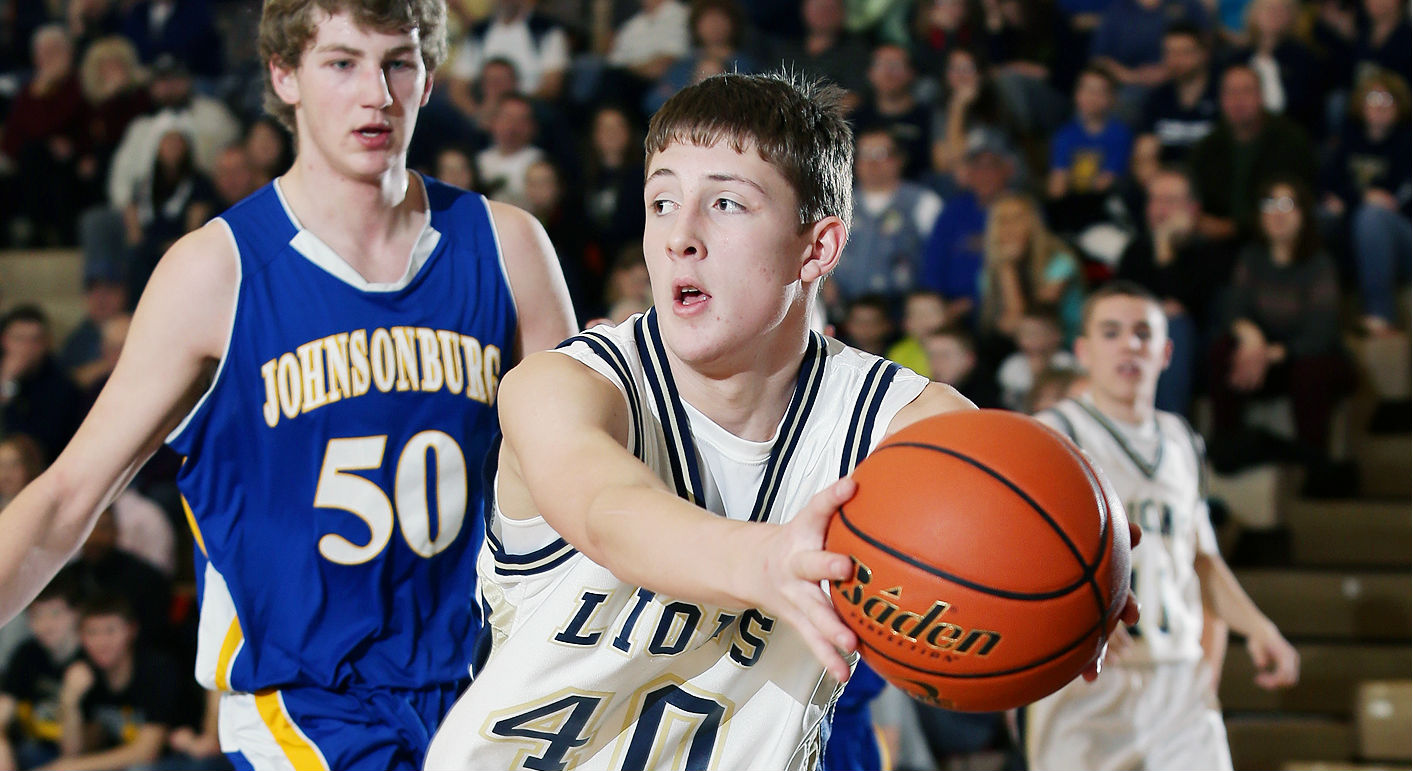 BOYS
CLARION-LIMESTONE 78, PROPEL ANDREW STREET CHARTER 44
MUNHALL, Pa. – With a basket in the second quarter of Clarion-Limestone's 78-44 win at Propel Andrew Street Charter, Lions junior Dan Callen scored his 1,000th career point.
Callen, who entered the game needing four tallies, finished the night with 15 points and 1,011 career points. He is the 11th player in school history to score 1,000 points.
Taylor Smith, who is pursuing the 1,000-point mark himself, scored a game-high 20 points for C-L. Smith has 962 career points split between three years at Clarion High School and this year at C-L.
Also for the Lions, freshman Ian Callen added 18 points and Noah Rankin 13.
Ryan Harper scored 10 points to pace Propel.
DUBOIS 69, CAMBRIA HEIGHTS 53
DUBOIS, Pa. – Nick LaBrasca, John Oberlin, Zach Sloan and Dante Dawson all reached double digits, as DuBois ended a five-game losing streak with a 69-53 win over visiting Cambria Heights.
The Beavers hadn't won since a 68-64 victory at Punxsutawney Jan. 22 but got 15 points from LaBrasca, 14 each from Oberlin and Sloan and 13 from Dawson.
Nick Brawley led Cambria Heights with 11 points.
GIRLS
ELK COUNTY CATHOLIC 45, ST. MARYS 43
ST. MARYS, Pa. – Thanks to 19 points and 10 rebounds from Reilly Herzing, Elk County Catholic got a much-needed win, 45-43, over visiting St. Marys.
Cassidy Cunningham added 15 points for the Lady Crusaders, who were just 1-7 in their previous eight games and had lost three in a row.
Also for ECC, Jose Smith had nine points and five steals.
St. Marys led 27-20 at halftime but the Lady Crusaders got back in the game by outscoring the Lady Dutch 12-8 in the third quarter thanks to seven points by Herzing.
Cunningham then scored eight of ECC's 13 fourth-quarter points to complete the comeback.
Rachel Bauer led St. Marys with 11 points, while Kaitlyn Barackman added 10.
MOSHANNON VALLEY 62, CURWENSVILLE 42
HOUTZDALE, Pa. – Hannah Kitko scored a game-high 20 points, as Moshannon Valley downed visiting Curwensville, 62-42, in Moshannon Valley League play.
Emily Kolesar added 11 points for Mo Valley, while Hannah Dixon paced Curwensville with 16 points. Madison Weber added 13 for the Lady Tide.