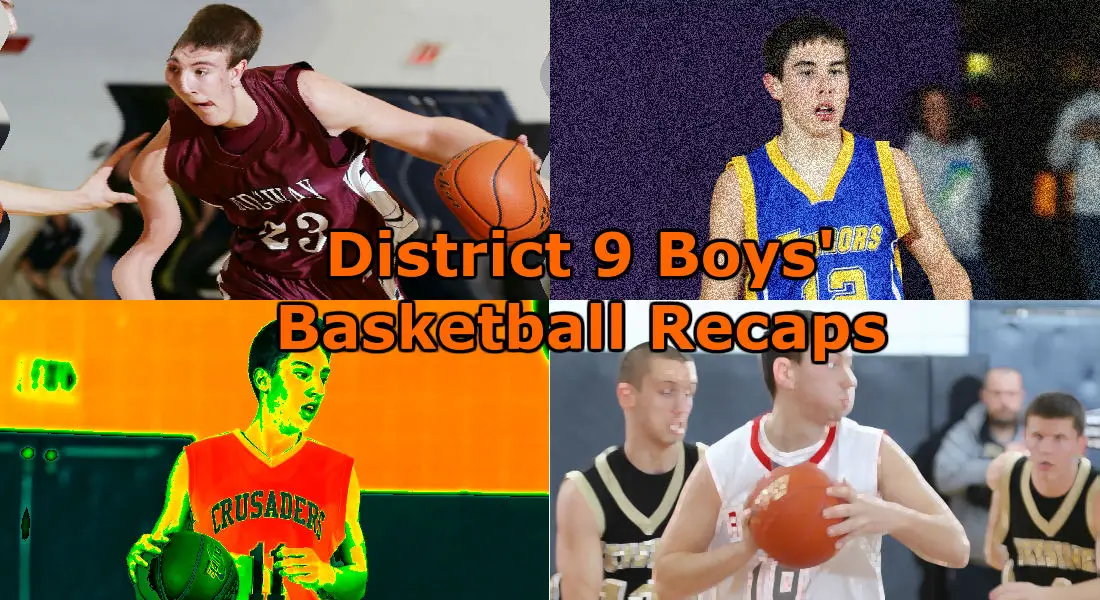 VENANGO CATHOLIC 74, CLARION 49
OIL CITY, Pa. – Venango Catholic's Scott Toy became the second Viking this season to score his 1,000th career point topping the mark in VC's 74-49 win over visiting Clarion Friday night.
Toy netted 19 points and finished the night with 1,008 career tallies joining Devin Zagar in giving the Vikings a pair of players to reach 1,000 career points this season.
Zagar, meanwhile, had a double-double for VC with 14 points and 10 rebounds, and Jacob Hargenrader added 15 tallies.
Taylor Smith paced Clarion with 16 points.
JOHNSONBURG 43, BROCKWAY 29
JOHNSONBURG, Pa. – Johnsonburg assured itself of a .500 regular-season record with a 43-29 win over visiting Brockway Friday night
Ryan Kilhoffer led the Rams (11-9), who have won three straight and four of five, with 16 points, while Christian Cherry added 10 and Kevin Benson nine.
Jared Rogos paced Brockway (8-12), who lost for just the second time in nine games, with nine points, all on 3-pointers, while Andrew Serafini added eigh tallies.
REDBANK VALLEY 59, MONITEAU 45
WEST SUNBURY, Pa. – Redbank Valley (15-5, 8-1 KSAC South) snapped a two-game skid with a 59-45 KSAC South win at Moniteau Friday.
Jake Dougherty paced the Bulldogs with a game-high 21 points and 13 rebounds, while Devin Shumaker added 17 points and five assists.
James Bair led Moniteau, which has lost three in a row, with 16 points, and Cody Skiver added 15.
The win helped Redbank Valley keep pace with Karns City in the race for the KSAC South title. The Bulldogs have a ½ game lead on the Gremlins, who beat A-C Valley 65-34, for the South lead.