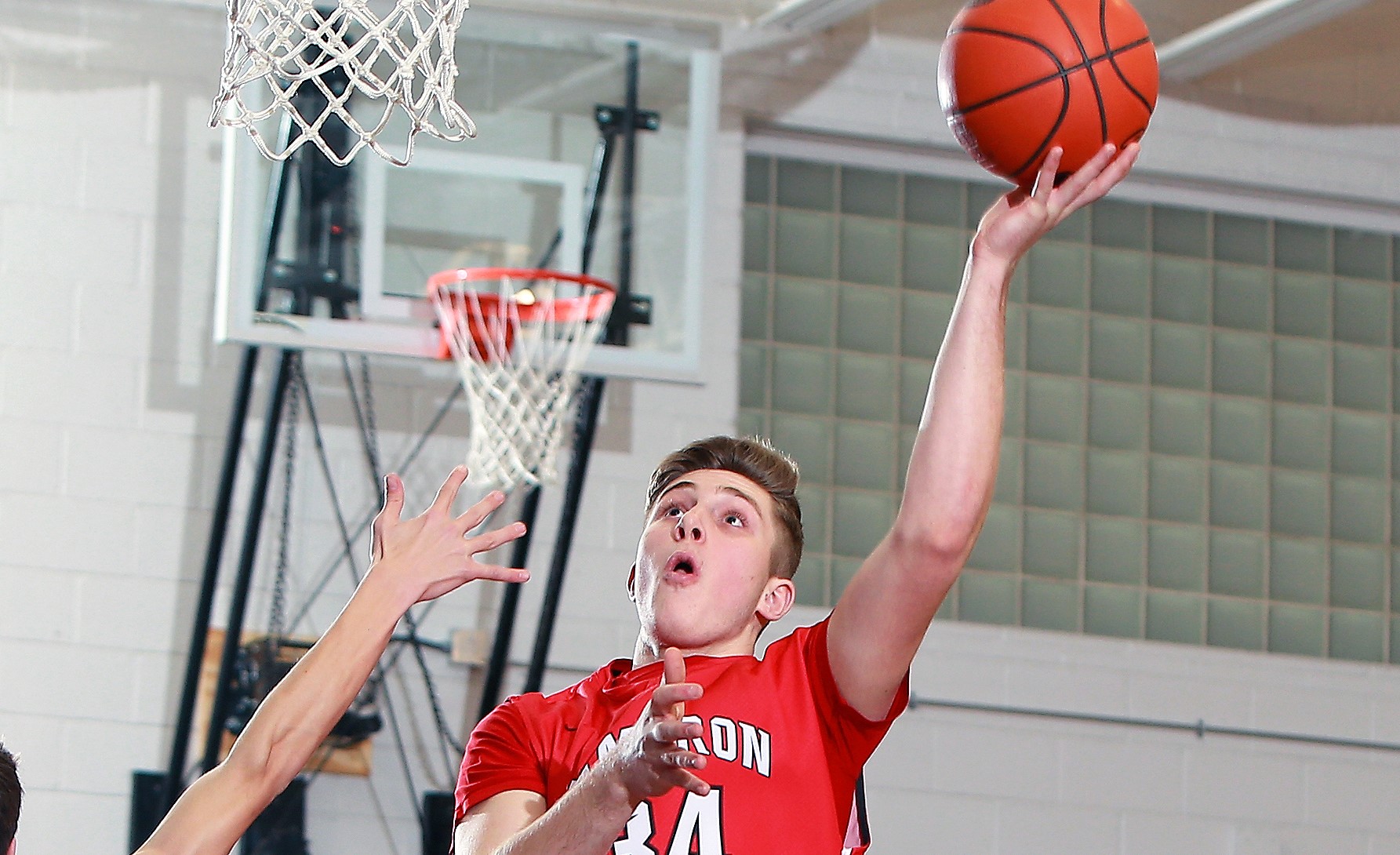 Feb. 7 boys' and girls' basketball recaps.
(Photo of Cameron County's Jake Walters. Photo by Paul Burdick. Check out more of Burdick's work here)
CAMERON COUNTY 42, GALETON 40
GALETON, Pa. – Jake Walters' basket just as time was about to expire lifted visiting Cameron County to a 42-40 win over Galeton in NTL action.
Walters scored 14 of his game-high 16 points in the second half, including six in the fourth quarter, to help the Red Raiders rally from a 26-20 halftime deficit and a 35-32 deficit going to the fourth quarter.
Caden Beldin added 12 points and Dino Brown nine for Cameron County.
Ty Stover and Joel Griffen each scored 12 points for Galeton.
OTTO-ELDRED 77, PORT ALLEGANY 43
DUKE CENTER, Pa.- Andrew Sheeler's 18 points, nine assists and eight rebounds guided Otto-Eldred to a 77-43 win over Port Allegany in NTL action.
Gavin Jimerson and Cameron Grisby each contributed 12 tallies apiece while Braden Maholic chipped in 11 for the Terrors.
Howie Stuckey paced Port Allegany with a game-best 23 points.
GIRLS
PUNXSUTAWNEY 52, DUBOIS 32
DUBOIS, Pa. – Kate Horner and Sarah Weaver combined for 25 points, nine assists, six rebounds and three steals to give unbeaten Punxsutawney a 52-32 road D9 League victory over DuBois.
Horner had 14 points, four assists, three rebounds and a steal with Weaver adding 11, five assists, three rebounds, and two steals. Abby Gigliotti chipped in eight points, nine rebounds, five steals and four assists in the win.
Chelsea DeSalve paced DuBois with 15 points.
NORTH CLARION 54, DUBOIS CENTRAL CATHOLIC 38
FRILLS CORNERS, Pa. – Big games from Mackenzie Bauer and Abby Gatesman helped North Clarion top visiting DuBois Central Catholic, 54-38.
Gatesman recorded an 18-point, 13- rebound double-double while adding four assists with Bauer contributing 15 points, six assists and four steals. Gabby Schmader also scored eight points of the She-Wolves.
Ashley Wruble led DCC with 11 points with Shay Gulvas scoring nine.
CLARION 38, REDBANK VALLEY 28
CLARION, Pa. – KK Girvin and Kait Constantino combined to score 25 points, as Clarion beat visiting Redbank Valley, 38-28.
Girvin led all scorers with 14 points with Constantino adding 11.
Tara Hinderliter led Redbank Valley with 11 points with Kelsie Elmer adding 10.
SMETHPORT 37, SHEFFIELD 26
SHEFFIELD, Pa. – Erin Herzog tickled the twine for 20 points, as visiting Smethport topped Sheffield, 37-26.
Emily Leichtenberger paced Sheffield with 11 points.