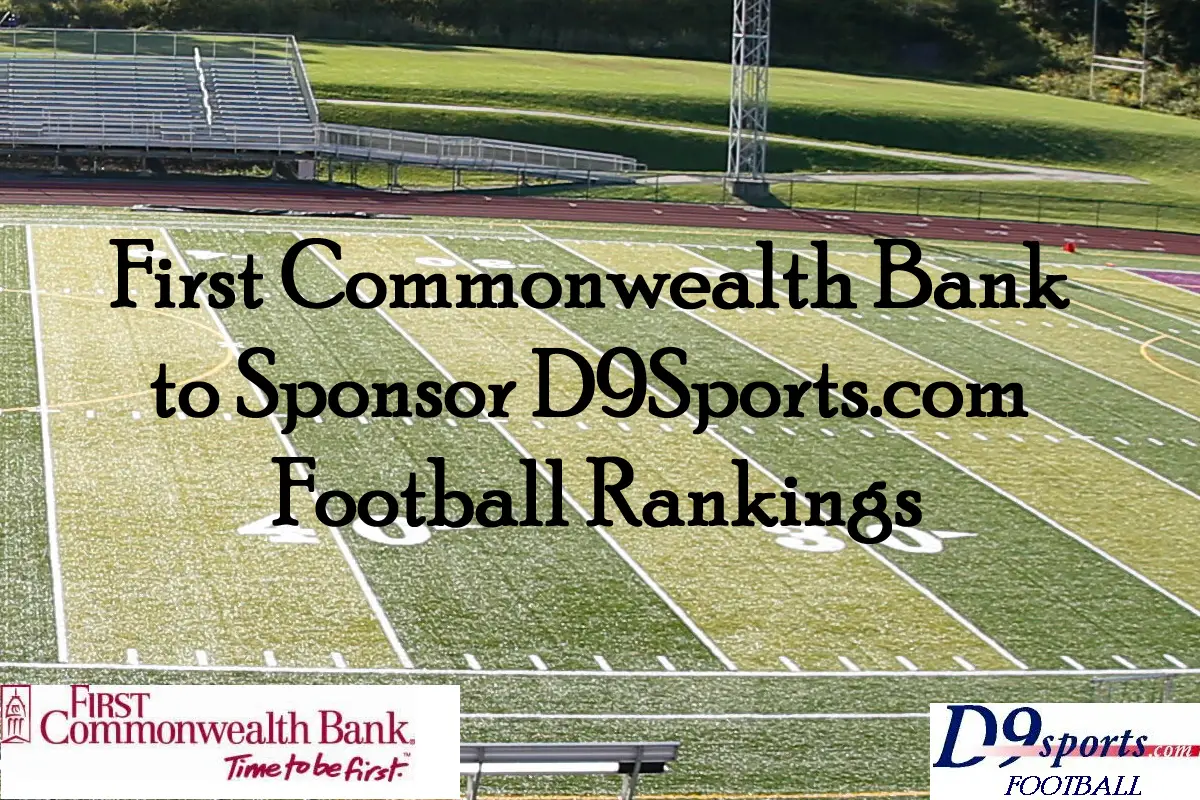 CLARION, Pa. – D9Sports.com is pleased to announce a partnership with First Commonwealth Bank that makes the bank the sponsor of the 2014 D9Sports.com District 9 Football Rankings.
The Rankings will be known as the First Commonwealth Bank/D9Spors.com Football Rankings and will be released every Sunday from Aug. 24 through Oct. 26. The Top 10 teams in District 9 regardless of classification will be ranked.
First Commonwealth Bank is headquartered in Indiana, Pa., and has nine branches throughout District 9 including in two in DuBois and one each in Punxsutawney, Brookville, Brockway, Kersey, St. Marys, Weedville and Clearfield.
Putting their customer and neighbors first, First Commonwealth Bank has done business as a community bank since 1982 and works hard to activate their mission of helping their neighbors and the businesses within their community realize their financial goals as a trusted partner and friend. As part of that commitment the bank awards 20 $1,000 scholarships each year to high school athletes (10 male, 10 female). For more information about the bank, please visit its web site at http://www.fcbanking.com/. Information on the scholarships can be found at http://www.fcbanking.com/hssports.
Located at www.d9sports.com, D9Sports.com is in its 15th year of covering athletics within the PIAA's District 9. The site, which is not affiliated with the PIAA in any way, covers all 25 football playing teams playing in District 9. For more information on the site, please visit it or e-mail the staff at sports@d9sports.com. The site is also active on Twitter @D9sports and on Facebook at www.facebook.com/d9sports.