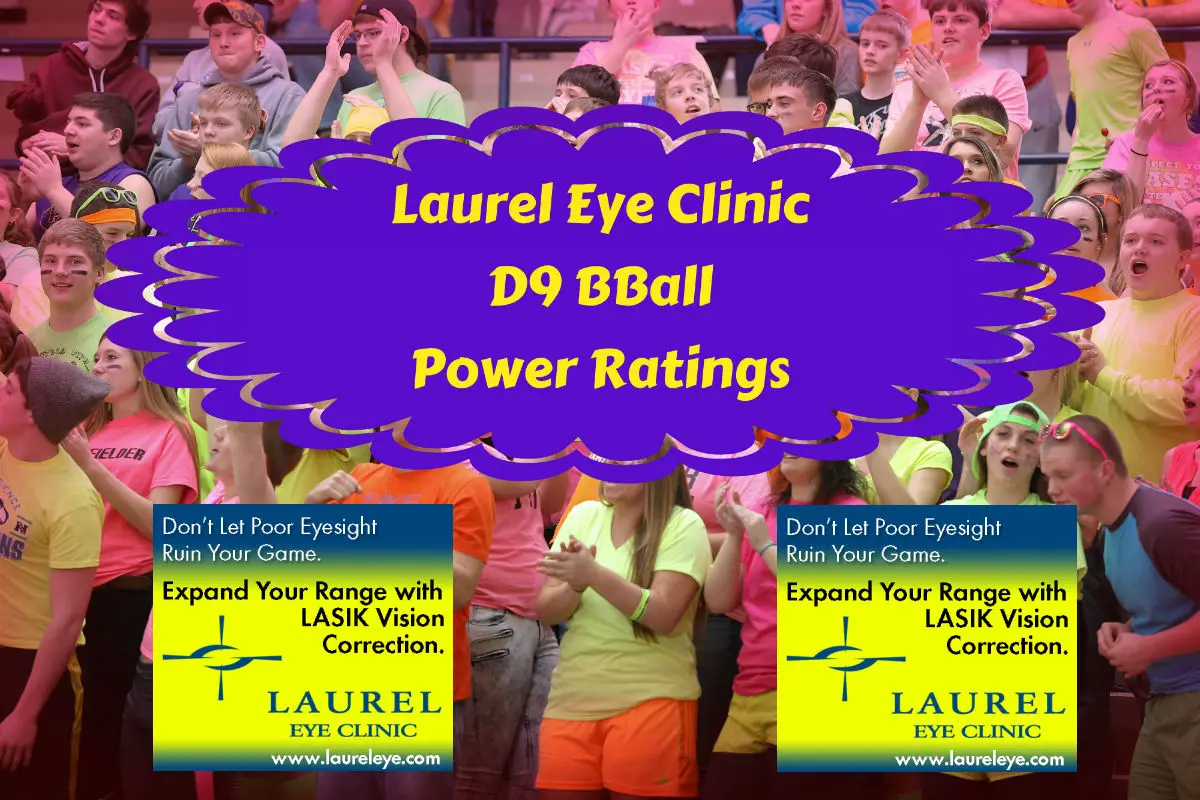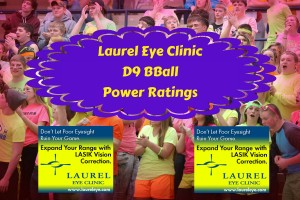 CLARION, Pa. – There are five new teams in the Feb. 1 Laurel Eye Clinic D9Sports.com District 9 Power Ratings with three new members in the boys' ratings and two in the girls' ratings.
Johnsonburg, coming off a 3-0 week that saw wins over both Kane and DuBois Central Catholic, is rated 12th in the boys' ratings, Cameron County, fresh off a stretch that has seen them win four of five, moves in at a three-way tie for 15th, and North Clarion, winners of 7 of 12, ties with Cameron County at No. 15.
In the girls' ratings, DuBois, coming off wins over Elk County Catholic and St. Marys, move in at No. 13, and Otto-Eldred, fresh off a victory over Northern Potter, is in at No. 15.
The top ranked teams held steady for the fourth straight week with Elk County Catholic at No. 1 in the boys' ratings and Karns City No. 1 in the girls.
The remainder of the boys' top 5 in order are Clarion-Limestone, Clearfield, Ridgway and Coudersport.
Rounding out the girls' top five in order are North Clarion, Coudersport, Keystone and Punxsutawney.
The Laurel Eye Clinic was founded in 1973 and the Laurel Laser & Surgery Center was opened in 2000. It is one of the first ambulatory surgery centers in Pennsylvania privately owned and operated by ophthalmologists. Nearly 3000 surgeries are performed in the Laurel Laser & Surgery Center annually. It has locations in Brookville, Clearfield, DuBois, St. Marys, New Bethlehem, Seneca, Altoona, Bedford, Grove City and Johnstown and can be found on the web at www.laureleye.com.   
LAUREL EYE CLINIC DISTRICT 9 BOYS' POWER RATINGS
RK
TEAM
RECORD
VOTES
LAST WK
1
ECC
19-0
44
1
2
C-L
17-1
43
2
3
Clearfield
17-1
38
4
4
Ridgway
16-2
37
3
5
Coudersport
17-1
32
6
6
Bradford
9-9
29
T-7
7
St. Marys
10-7
26
5
8
Union
13-6
20
15
9
Cranberry
12-6
19
13
10
DCC
12-6
17
T-7
10
Punxsy
11-6
17
9
12
Johnsonburg
8-10
12
NR
13
DuBois
9-8
10
10
14
Clarion
13-5
9
11
15
Cameron Co.
10-8
2
NR
15
Karns City
7-9
2
12
15
North Clarion
7-11
2
NR
Others receiving votes – Oswayo Valley (1)
LAUREL EYE CLINIC DISTRICT 9 GIRLS' POWER RATINGS
RK
TEAM
RECORD
VOTES
LAST WK
1
Karns City
16-2
45
1
2
North Clarion
17-2
42
2
3
Coudersport
17-1
38
4
4
Keystone
13-5
35
3
5
Punxsutawney
13-4
33
5
6
Moniteau
13-6
31
6
7
Redbank Valley
13-5
28
T-7
8
DCC
13-6
20
13
9
Brookville
11-7
19
T-7
10
Kane
12-7
16
11
10
St. Marys
13-6
16
9
12
Johnsonburg
9-9
14
15
13
DuBois
8-9
8
NR
14
No. Potter
13-5
6
12
15
Otto-Eldred
10-9
5
NR
Others receiving votes: Union (2), Bradford (1), Clearfield (1)