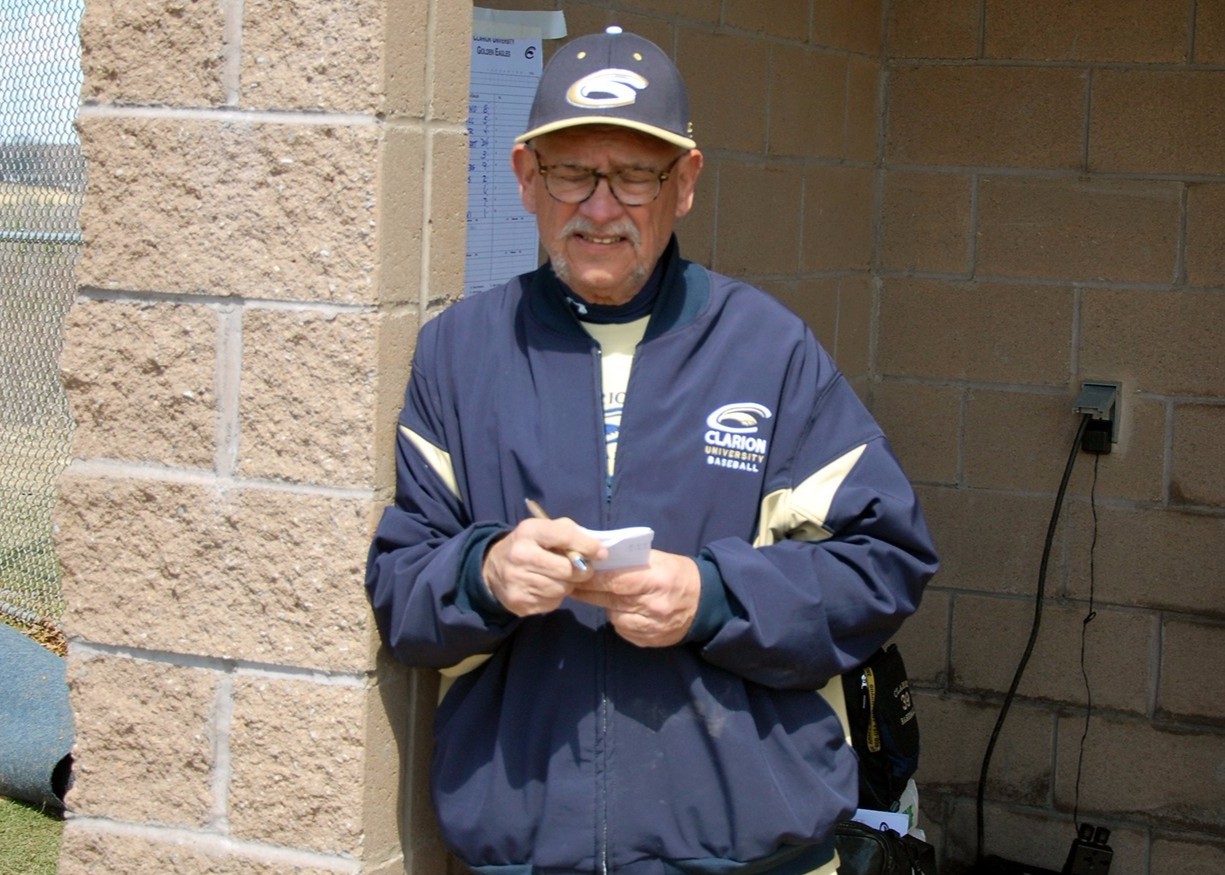 FRANKLIN, Pa. – Longtime Redbank Valley and Clarion University coach and athletic director Mike Brown is the new athletic director at Franklin High School.
(Cover photo: Mike Brown while coaching baseball at Clarion University. Brown is the new athletic director at Franklin High School. Photo courtesy of Clarion University Athletics)
Brown replaces Steve Cutchall, who stepped down in the spring.
"I don't retire very well," Brown, whose last athletics job was as the head baseball coach at Clarion University from 2008 to 2016 said. "I was burned out with the coaching aspect, but I thought maybe I could still contribute with athletics. I've done this for the past 40-plus years of my life. I have no desire to coach, but I thought I could still contribute as an athletic director."
Brown is no stranger to being a high school athletic director having served in that role at Redbank Valley from 2000 until August 2007 when he retired from the school. He was also the assistant athletic director at Redbank Valley for 14 years before becoming the head man upon the death of then athletic director Gene Smith.
"Hopefully, I've learned something over the last 43 years that I can help people with," Brown, who also coached basketball at Redbank Valley for 25 years, track and field for 19 and baseball for eight while serving as an assistant football coach for 23 years, said.
Brown said he was attracted to Franklin by the reputation of its athletic programs.
"It seemed like a great opportunity," Brown said. "It's a great school district to work for. It has great facilities, a great staff and great athletes."
According to Brown, his biggest challenge when he starts as the AD Monday, July 3, will be getting up to speed with everything.
"One of the biggest things is getting involved and getting used to it," Brown said. "I need to get to know the coaches and what needs they have and what needs our athletes have. Hopefully, I can make a quick adjustment and can get everyone to work on the same page."