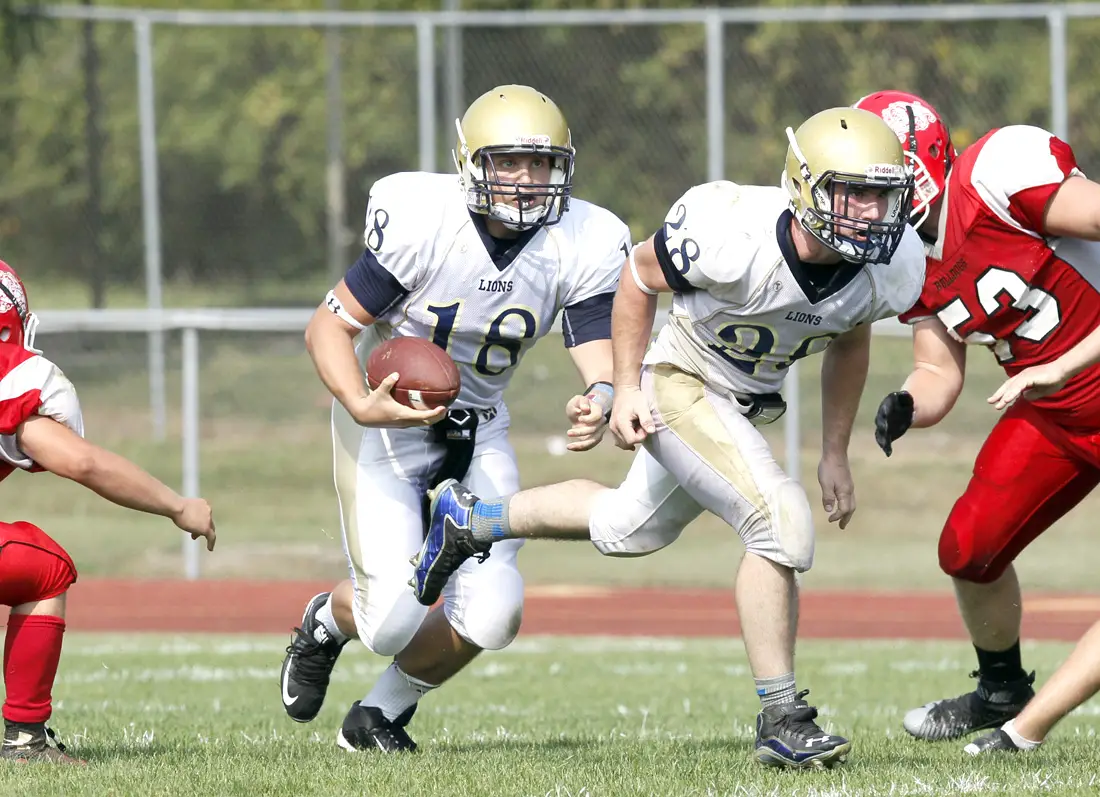 BROCKWAY, Pa. – The inaugural Frank Varischetti All-Star Football game pitting the KSAC vs. the AML will kickoff at 7 p.m. tonight (Friday, July 1) at Frank Varischetti Field in Brockway.
Tickets for the game, which is part of the 50th anniversary of Brockway's Old Fashioned Fourth of July Celebration, are $5 for adults and $2 for children.
The contest will feature some of the top seniors from the KSAC vs. some of the top seniors from the AML. The KSAC squad is coached by Redbank Valley's Ed Wasilowski, while Brockway's Frank Zocco guides the AML team.
The teams were chosen by the coaches of the respective leagues.
The rosters, which were announced in early June, are below. Note, there may have been some changes to the rosters since the announcement, which is normal for high school football all-star games.
AML All-Star roster
Brockway: Tony Isabella, Mike Martino, Anthony Zocco, Joe Varischetti, Zach Tyler and Troy O'Brien
Curewnsville: Hunter Johnson, Quamone Newkirk, Jake Terry, Seth Sloppy, Curtis Linsenbigler, Ian Barrett, Jared Bakaysa, Ben Junod and Korie Laird
Cameron County: Austin Doud
Elk County Catholic: Noah Werner, Kyle Schatz, Andy Geci and Kyle Huff
Kane: Shane Rolick, Tyler Rolick, Tyler Weidenhoff and Jake Shrubb
Otto-Eldred: Heath Stewart
Port Allegany: Bryan Stahlman
Ridgway: Dane Cappiello and Logan Brunner
Sheffield: Tanner Barr and Ryan Lemay
Smethport: Brayden Howard
KSAC All-Star roster
Karns City: Reese Barger, Collin Dunmyre, Neal Barnhart, Jarod Stewart and Austin Turner
Redbank Valley: Wyatt Hetrick, Devin Bowser, Nick Shoemaker, Connor Shoemaker, Aaron Wilson and Devin Schimp
St. Mary's: Brady Bauer, Nick Taylor, Nathan Straub and DJ Salinas
Moniteau: Shonn Kline, Derrick Kerr and Garrett Young
Clarion-Limestone: Brady Himes, Connor Keth and Anthony Louder
Punxsutawney: Larry Yeager
Union: Dugan Gallagher, Cole Morris, Landon Forrest and Daniel Roberts
AC Valley: Evan Redding and Brady Terwilliger
Brookville: Logan Thrush, John Davis and Joel Dinger
Clarion: Will Staub