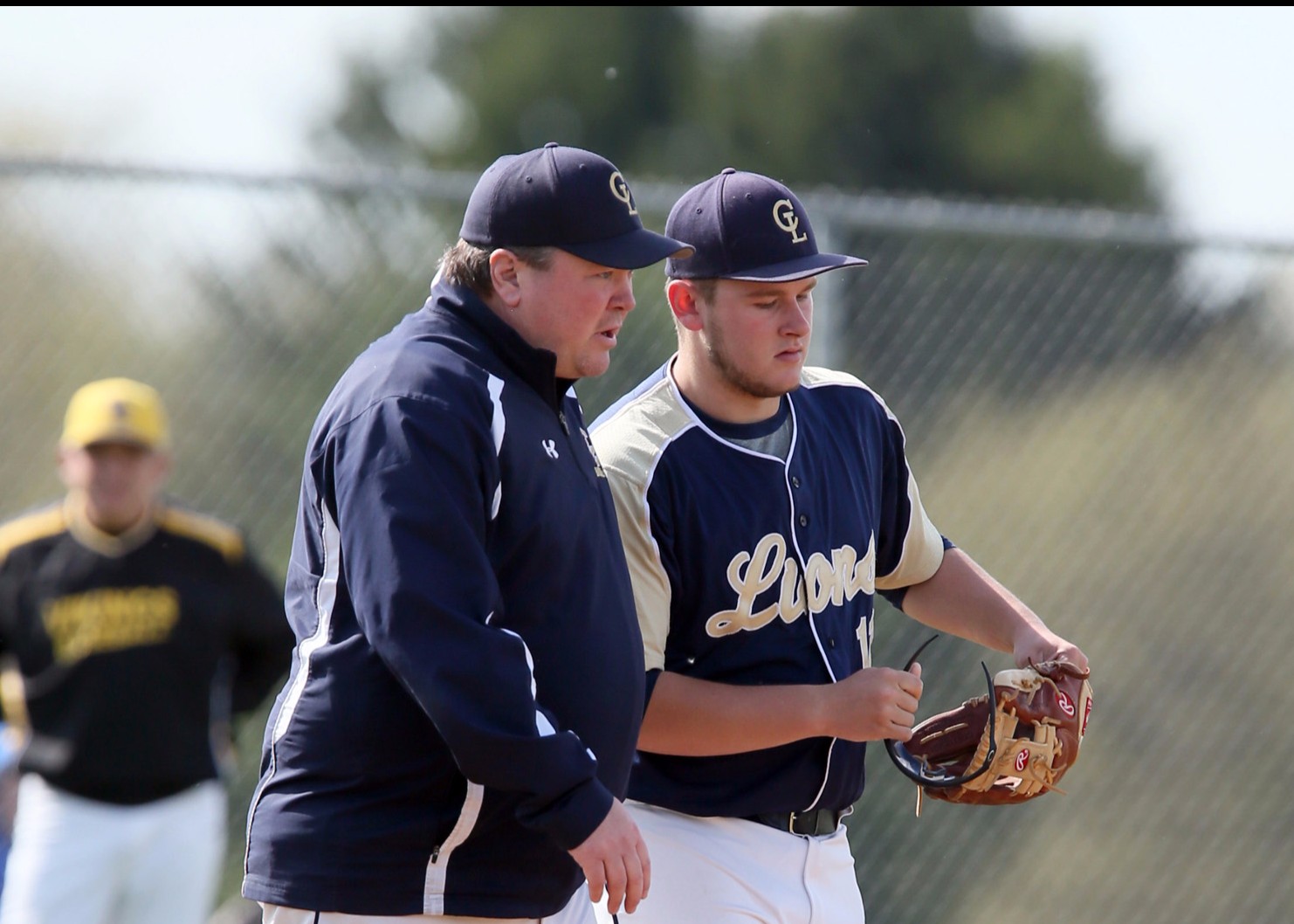 STRATTANVILLE, Pa. – The 2017-18 school year might be an interesting one for Brad Frazier in terms of how to keep himself busy.
The only baseball coach Clarion-Limestone has ever known, who was also the athletic director at the school last year, won't be in either position at the start of the new school year.
Frazier decided the time was right to retire as baseball coach, but the athletic director job was a bit more of a surprise to the long-time C-L teacher, coach and administrator.
"I was planning on still being the athletic director," Frazier said. "But the position ended up being open, and I wasn't directly told it was open. I found out about it a week before the deadline (to apply) and decided not to reapply.
"I appreciate and am thankful for the opportunity I had to be at athletic director. But I believe that I shouldn't have to reapply for a job I already had and one in which I had good evaluations from the former principal (Doug Rodgers, who recently left as high school principal to take another principal job) and former superintendent (Mike Stimac, who left during the school year to become a principal in the Karns City School District). So, knowing that I didn't reapply."
According to C-L school board president Jamie Mahle, the athletic director position, like all supplemental contracts in the school district are on a year-by-year basis meaning every position is opened every year."
"I was surprised Brad didn't reapply," Mahle said. "We wanted him back. He has always been great to the school."
Frazier said on the day of the deadline new C-L superintendent, Amy Glasl, who was hired in April, called him to ask if he was reapplying saying he was her recommendation to be the athletic director. But by that point, he had already decided he wasn't reapplying for the job.
In his lone year as the athletic director, Frazier – a long-time elementary school teacher at the school – was taken out of the classroom but he knew he was going to be going back into the classroom this year after the retirement of some teacher in the school district, which is one of the reasons he decided the time to retire as baseball coach was now.
But even if he knew he wasn't going to be the athletic director, Frazier said his decision to retire as baseball coach – a job he held since the program was formed in 1998 – wouldn't have changed.
"I knew going into the season this was going to be my last season," Frazier said. "It's time to pass the torch to someone else."
Frazier had a very successful run as the Lions manager winning 204 games in his career including three straight District 9 Class 1A titles from 2002 through 2004 while making five straight District 9 Class 1A title games from 2001 through 2005.
"The early success was probably both a blessing and a curse," Frazier said. "We had a special group of players who came through the program who were very focused on every goal we set out at the start of the season. But playing in five straight District 9 title games with three wins is a tough act to follow. We were never able to get back to that level."
Frazier said while wins and championships are nice, the thing he is most proud of is his belief the program was run the right way.
"What I'm most proud of is the way we did things," Frazier said. "I believe we always did it the right way. We concentrated on the student-athlete with a major emphasis on academics. We were able to instill that and teach that every year and watch them grow from freshmen to seniors and even beyond that in life. That has always been very special to me."
Frazier said he is going to miss the players, his longtime coaches, including Wally Simpson who was within him nearly the entire time as an assistant coach, and the interactions from the coaches of the other teams.
"I will miss the competition the most," Frazier, a Clarion High School graduate who played baseball at Clarion University and was drafted by the Florida Marlins playing a couple of seasons in the Minor Leagues as a left-handed pitcher, said.
According to Frazier, one of the things that always made his job as baseball coach at C-L easy was he never really had to deal with parent issues.
"Fortunately for me, I didn't have parent issues for the greater part of my time as coach," Frazier said. "But when they do happen, you have to stick with what you believe in. Not everyone can be the pitcher or play shortstop. All positions are important. The parents just want what is best for their children, but you have to do what is best for your team and put your team in the best position to win."