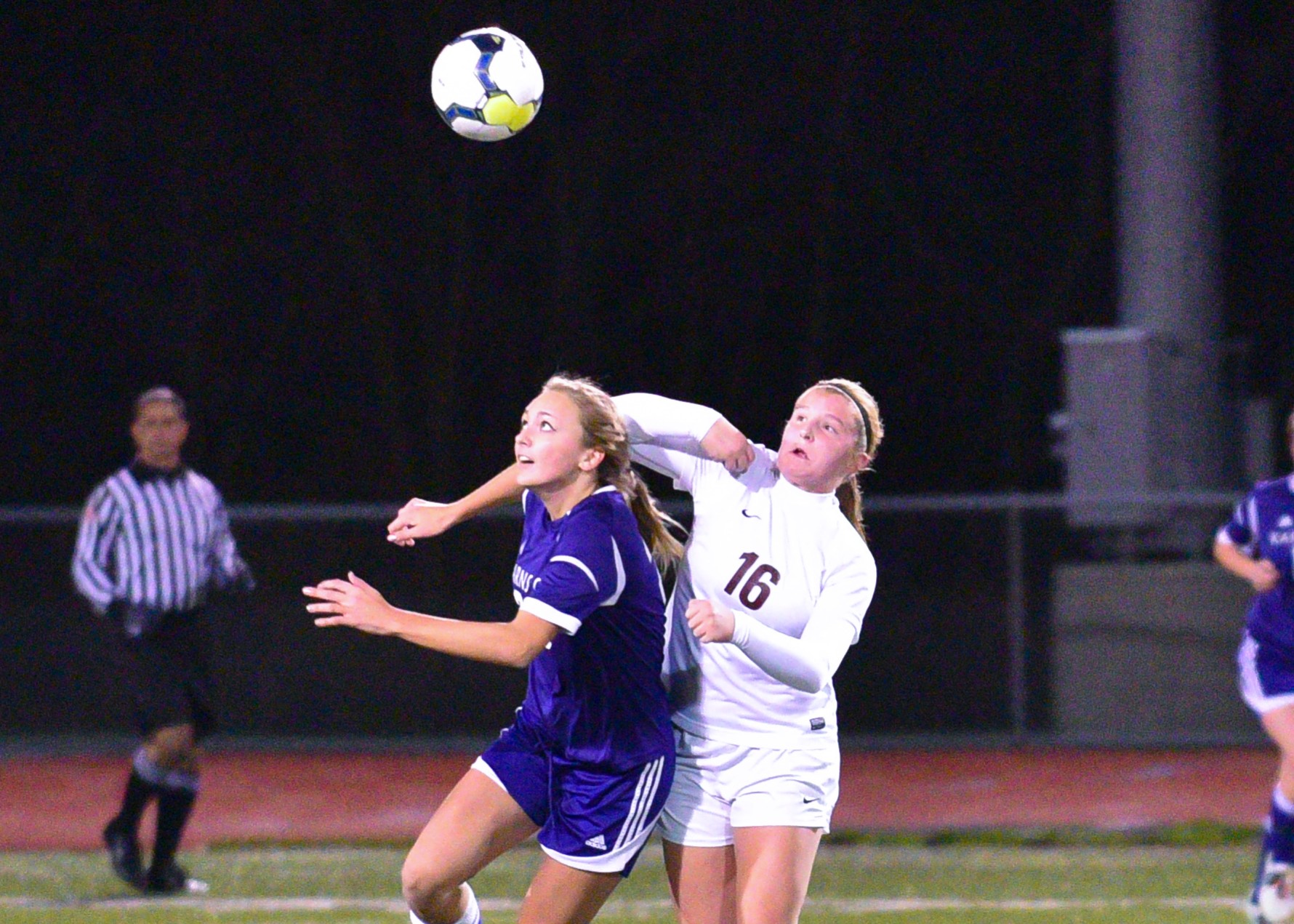 By Shane Lux
CLARION, Pa. – The second time was the charm for the Freeport girls' soccer team.
The Yellowjackets, coached by Karns City alum Brittni Grenninger, the daughter of KC boys' coach Jim Grenninger, avenged an earlier loss, 3-2, to Karns City this season by ending the Lady Gremlins season with a 2-1 victory in the opening round of the PIAA Class 2A tournament Tuesday night at Clarion University's Memorial Stadium.
"This was the first time in program history that this school won a state playoff game," said Grenninger, who watched her dad's team beat Harbor Creek before her game, said. "To do it after my dad won his game earlier was nice."
Sidney Shemanski only a freshman, headed a goal off a corner kick with just 5:59 to play giving the Yellowjackets the win.
"They're so resilient," Grenninger said. "They practice how they play. Everything is under high pressure in situations like that.
"We held position in their end for much of the game, we knew we had to get one."
Karns City was able to strike first just 9:32 into the game with Haley Scherer's goal.
"I absolutely knew this game was going to be close," said Karns City head coach Tracy Dailey. "I knew it was going to be a one-goal differential either way. We actually talked about overtime on the way up here.
"We didn't finish off the opportunities we were presented with. Freeport, I feel at times, was the much better team."
Freeport tied the score at the 21:13 mark of the first half as Kaylee Comperatore scored on a kick from 10 yards out.
"This is the first time we've won a game without scoring the first goal," said Grenninger. "This is unbelievable against my alma mater. It just might be a little more special than another team. But, for this group of girls, we want nothing but the best for them."
The Yellowjackets outshot the Lady Gremlins 9-7 including 6-2 in the second half.
"Hannah Knoll did a great job in goal tonight for us, kudos to her she only been in goal for us for two weeks now," said Dailey. "We are on our fourth keeper of the season.
"It was a great season for us. We overcame a lot of adversity with all the injuries that have plagued us. We've had two torn ACL's, a shoulder injury and a broken tibia. So we were just plagued with injuries. But I think all-in-all it's been a great season.
"This group of girls has worked very hard and they're dedicated to this sport, this team and school."
Karns City finishes the year 18-2. Freeport will take on Hickory in the quarterfinals Saturday at a site and time to be determined.