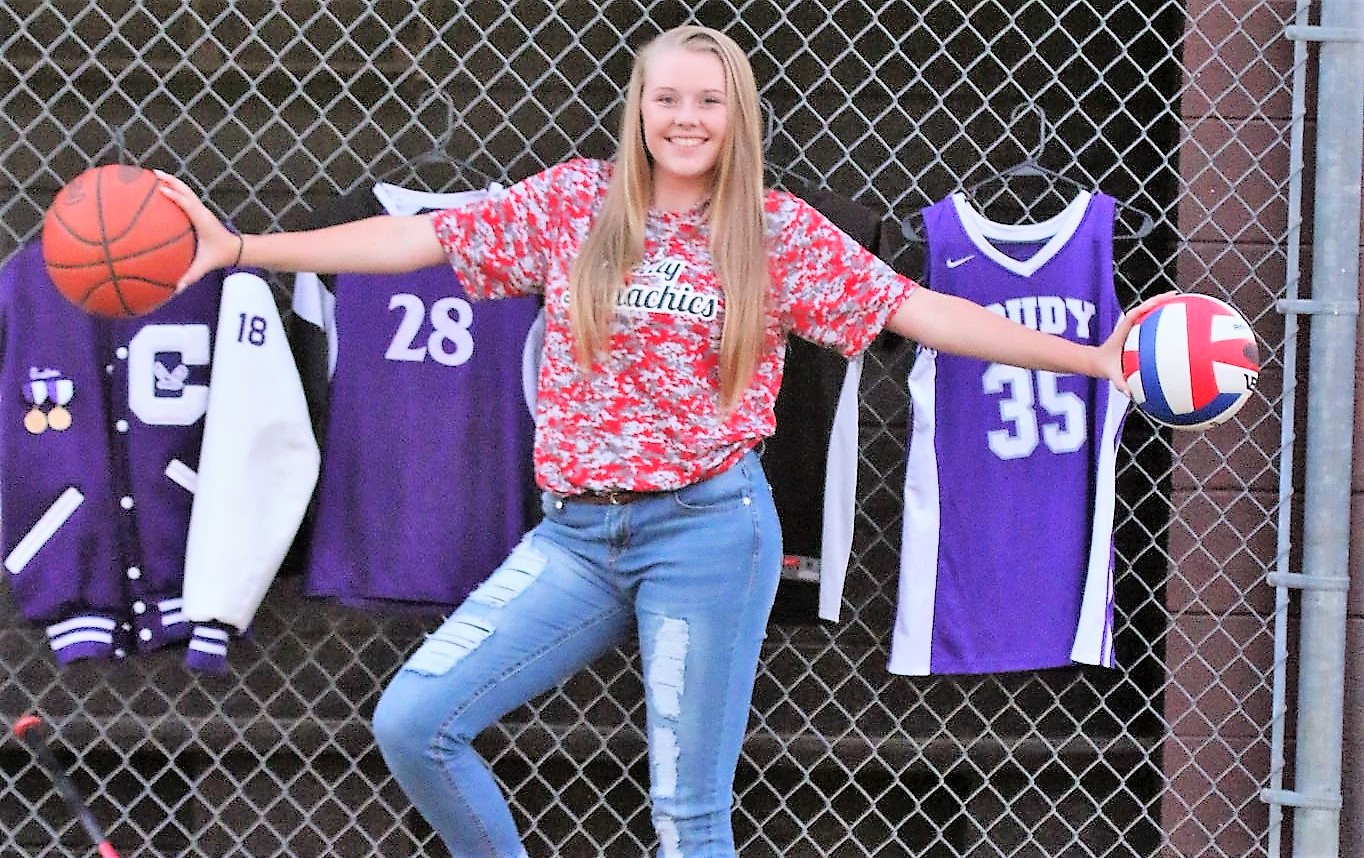 ST. BONAVENTURE, N.Y. – District 9 softball continues to produce a large amount of college softball players. With an increase in travel softball teams in the area as well as travel softball growing throughout the country, many area athletes have emerged and embraced these unique opportunities.
(Photo by Rob Paugh)
One of the areas newest college softball players is EmmaRae Easton, a 2018 graduate of Coudersport Area High School.
Easton was a standout three-sport athlete for the Falcons participating in basketball, softball, and volleyball. While Easton had great ability and skills in each of these three sports, EmmaRae dreamed of being a St Bonaventure Bonnie from the time she was in elementary school.
"St Bonaventure was a family school," Easton explained. "My aunt went to college there and is very successful in business. It is also the closest Division I college to Coudersport, and I knew I would always love the chance to play softball for the Bonnies. It is truly a dream come true."
EmmaRae was a utility player for the Falcons, who utilized her for her unique skills at the high-school level.
After playing a lot of middle infield, the Bonnies decided that Easton was cut out for a move to first base at the college level.
"I played the middle infield in fall ball, but the coaches decided I could help the team most by playing first base," Easton said. "I have little experience at the position, but I have some very supportive teammates and coaches who are helping me become more acclimated for the position when our season begins in February."
Easton elaborated about the large number of first-year players as well as the depth at first base in her freshman season.
"I am hopeful to play and contribute, but I am unsure what my role will be in year number one," Easton said. "I think there is a chance I get some pinch-hitting opportunities and potentially some time as a designated hitter, but we will see what happens."
The former Falcon reflected on a lot of accomplishments and memories from her high school days including two district championships in basketball, a district championship in volleyball and two district runner-up finishes in softball. Easton was a contributor on some outstanding Coudersport teams and she credits her teammates and great coaches for make these opportunities possible.
When speaking more about some specific people who she credits helping her become the person she is today, Easton was quick to mention her aunt and her parents for helping her in her recruiting process, choosing her area of study, and helping her pursue a college sport. Her parents, Jenn and Scott Easton, were key in allowing her to play a lot of travel softball for the Lady Lunatics travel softball organization while her aunt, Tammy Gagliardo, was helpful in Easton selecting to study accounting and gain valuable professional experience this past summer.
Former Coudersport girls' basketball coach Brian Green also was an extremely supportive basketball coach who believed in her abilities on the basketball court.
She also expressed appreciation for coaches Dan Counts, Mike Russell and Aaron Youngworth for helping her become a more well-rounded softball player for the Division I level.
While Easton is living out a dream playing for St Bonaventure, becoming a college athlete especially for St Bonaventure was not an easy process.
In the fall of 2017, Easton had some interest from college coaches to play college softball including the opportunity to play at the University of Massachusetts Lowell along with some smaller colleges in the states if Delaware, Maryland and Virginia. She also had an opportunity to play both volleyball and softball for nearby Pitt-Bradford and volleyball for Bloomsburg University, but she knew her heart was sold on St Bonaventure.
In October of 2017, Easton received an email from St Bonaventure softball head coach Mike Threehouse about meeting with him to continue her athletic and academic career. Not long after the meeting, Easton committed to play softball at St Bonaventure.
While it may seem like it was the perfect story for Easton, she battled a newly diagnosed disorder in her senior season that made athletics challenging for her at points.
EmmaRae was diagnosed with exercise-induced asthma, but with the help of her family and the support of her teammates and coaches, she did the best she could to stay in shape and still work as hard as she could for as long as she could in each of the three sports she played. Easton has not let this diagnosis discourage her from giving any less than her best in anything she does, and this surely will continue as she begins her collegiate career.
Easton hopes to capture four Atlantic 10 titles in her career for the Bonnies and make appearances in the NCAA Tournament. EmmaRae's experience playing in big games will help the Bonnies softball program moving forward because she was a part of a winning culture at Coudersport. She was able to capture a total of nine letters at Coudersport, which is a true testament of her versatility and her dedication to each sport she played.
Like many fellow D9 alumni, Easton has the opportunity to play at one of the closest Division I programs in one of the nations most elite conferences. One thing is certain and that is Easton's experience from playing in District 9 has helped her get to this point along with a great support system and plan to live a successful life as an accountant and potentially a softball coach after her playing career concludes.