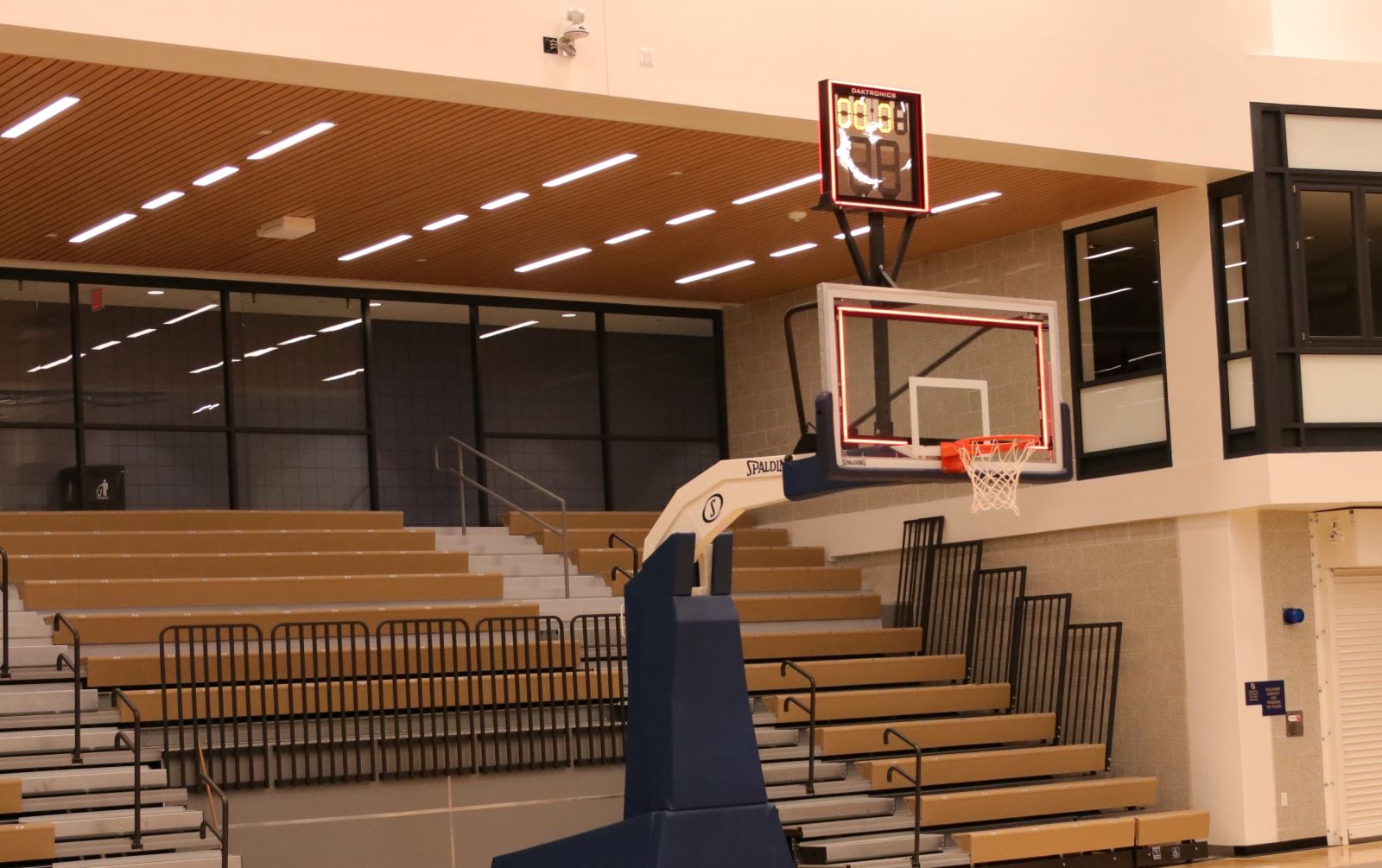 HYDE, Pa.– The seven-game stretch in a span of eight days came to a head on Wednesday night for the Clearfield Bison round-ballers. There has been no time in between games for practice, as the pandemic schedule has created what has been a "COVID chaos" of a schedule for the Bison, as they had to cancel practice the week leading up to the season. However, after dropping their first game of the year, Clearfield was looking for a sixth win in a row as they welcomed the Westmont Hilltoppers to the Bison Gymnasium.
(These articles were provided by our News Partner GantDaily.com.)
The back-and-forth contest saw no clear winner through the first two quarters of play, but the Bison emerged from the locker room and put on a clinic that would hold up for the remainder of the contest, securing a 61-48 triumph and their sixth consecutive win.
Head coach Nate Glunt accredited his team's familiarity with his system, especially considering the lack of practice time heading into the season, for the success, stating, "We got a veteran team, with a lot of experience back, so we're able to make adjustments on the fly, and they listen. It's a credit to their character, they listen to what we're trying to teach them."
Clearfield started off strong as they pulled out to an 8-0 lead to force the Westmont bench to call a timeout. In the end the Bison would hold on and win the opening quarter, 17-10. But the second quarter was a much different story for both squads.
The Hilltoppers began slowly, and methodically, reeling in the Bison, as they began capitalizing on some miscues, and turning them into points. Westmont put 22 points on the board, going 8-for-15 from the floor. Clearfield managed only 15 points, and the teams went into the locker rooms all tied up at 32 points, with Clearfield getting the opening possession in the third quarter.
"Give Westmont credit, they were executing their offense flawless, and scored 22 points on us in the second quarter. They were driving and kicking the ball out, and were playing unselfish," Glunt said. "They are a skilled team that plays really hard, with size inside. They took it to us in that second quarter."
That third quarter, Clearfield began serving notice that this game was going to be theirs, as Cole Miller began getting hot from the outside arc. Despite only scoring seven points, he helped fuel a 12-0 run to start the stanza. Miller finished the night with a game-high 22 points, including six from deep range, with three rebounds. The Hilltoppers, on the other hand, only managed six points, and committed five turnovers.
"We were able to adjust in the third quarter, make some plays and hit some shots," Glunt said. "If they keep taking the ball out of bounds, it's hard to get your offense going when you're constantly taking the ball out of bounds."
Clearfield's third-quarter surge was not just about points, but they also managed to keep the Hilltoppers from getting more opportunities on missed shots. The Bison held the advantage on the night in rebounds, 31-22, with Nick Ryan accounting for ten boards, while Karson Rumsky added in another eight. Glunt mentioned that despite the flashiness his offense showcases on occasion, it is the basics of the game that ultimately made a difference in the contest.
"Name of the game in basketball is getting more shots closer to the basket. It's simple, but it's key; you have to get more rebounds than the other team, get the ball into the paint more than the other team, and can't turn the ball over," he said. "If you do those three things, you have a chance. We did a much better job in the second half with getting rebounds, and creating turnovers."
Westmont had a pair of players in double figures, as both Landon Weeks and Tyler Mosorjak accounted for 14 points each. Tanner Civis led the team in rebounds with five, but exited early in the fourth quarter after an awkward landing attempting a rebound, while a Bison player rolled up on his legs. He was helped to the sideline by trainers, not putting weight on his right leg.
Clearfield also won the opening junior varsity contest, 46-34.
The Bison played seven games in a matter of eight days, and managed to reel off six in a row to start the season after having to not practice for nearly a week due to COVID cases within the school. But, Glunt had an opportunity to analyze his team from the first game against Dubois one week prior to Wednesday's contest against the Hilltoppers, and one word described how much his team changed from the start of the season.
"Depth; Morgan Billotte has been giving us great minutes off the bench, and has been playing fantastic. Jake Lezzer, the same thing, and we are fortunate to have him back. Issakk Way comes in and gives us big minutes, and Ryan Gearhart comes in and gives us big minutes," Glunt said of his team. "I have nine guys that I feel confident I can put in the game at any time, and when you're able to do that, it builds confidence and we can execute."
Now, for the first time all season, the Bison have a break from having to be on the court for a game, as Thursday is a reprieve in the schedule. Does that mean Glunt and his team are taking a break from the game?
According to him, not totally.
"We are doing our foul shoot-a-thon tomorrow, maybe a couple triangle-and-two sets, and then I'm going to let the team go home and relax," he said with a smile.
That relaxation will be much welcomed, as come Friday night the Bison (6-1) will be loading up the buses and heading to Martinsburg for a Mountain League matchup against the Central Dragons. Tip-off for the varsity game will be approximately 7:30 p.m.
SCORE BY QUARTER
Westmont Hilltop 10 22 6 10 – 48
Clearfield 17 15 18 11 – 61
WESTMONT HILLTOP – 48
Austin Svencer 1 0-0 2, Landon Weeks 6 0-2 14, Tyler Mosorjak 5 3-5 14, Dylan Craft 1 2-2 5, Tanner Civis 2 0-1 4, Alex Ray 3 0-0 7, Dominic Brizill 0 0-0 0, Alex Crocco 1 0-1 2, Ryan Craft 0 0-0 0, Jordan Faust 0 0-0 0, Donny Heider 0 0-0 0, Eli Thomas 0 0-0 0, Gavin Cramer 0 0-0 0. TOTALS 19 5-11 48.
CLEARFIELD – 61
Matt Pallo 2 2-2 7, Nick Ryan 1 7-8 9, Luke Winters 2 0-0 5, Karson Rumsky 4 0-0 9, Cole Miller 8 0-1 22, Ryan Gearhart 2 0-1 4, Jake Lezzer 1 0-0 2, Morgan Billotte 1 0-0 3, Issakk Way 0 0-0 0, Andon Greslick 0 0-0 0, Nasheed Thompson 0 0-0 0. TOTALS 21 9-12 61.
GAME STATISTICS
Westmont Hilltop/Clearfield
Shooting: 19-51/21-53
Rebounds: 22/31
Fouls: 15/13
Turnovers: 11/9
Three-Point Shots: Weeks-3, Mosorjak, D. Craft, Ray/Pallo, Winters, Rumsky, Miller-6, Billotte