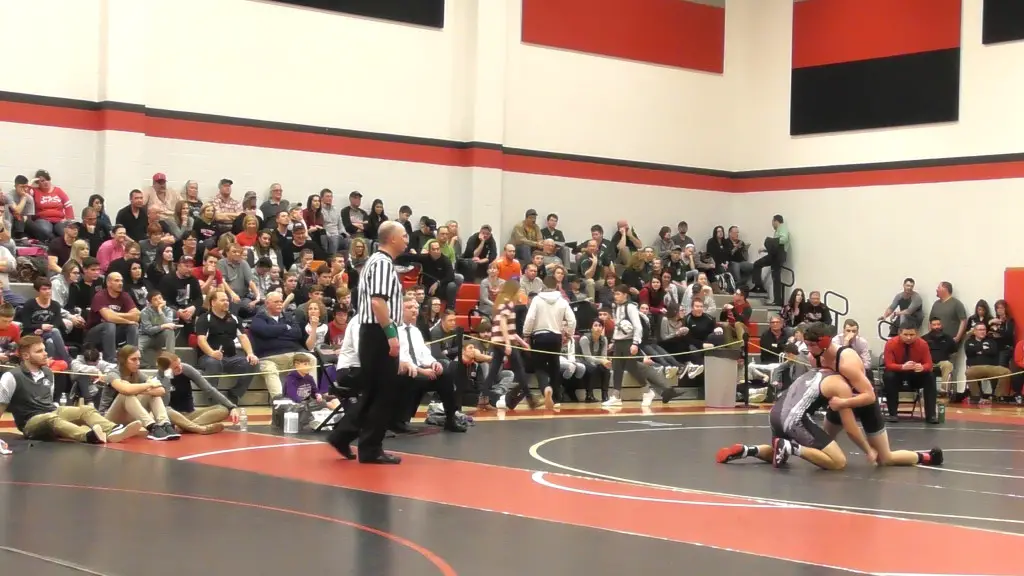 SHEFFIELD, Pa. — The Curwensville Golden Tide wrestling squad made the long trek to Sheffield a successful one on Thursday night as they came home with a 42-25 victory, evening their record at 1-1 on the season.
The Tide went 5-4 in the contested matches, earning pins in all five. They also added two forfeits.
(These articles were provided by our News Partner GantDaily.com.)
Picking up falls for the Golden Tide were Nik Fegert (2-0) at 126, Ryder Kuklinskie (1-0) at 132, Logan Aughenbaugh (1-1) at 152, Jake McCracken (1-1) at 189, and Duane Brady (2-0) at 285. Claiming the two forfeit victories were Jake Carfley (2-0) at 113 and Zach Shaffer (2-0) at 138.
The Golden Tide will have a short jaunt down river on Saturday as the will be competing the a quad meet at Clearfield High School. They will face the hosts in the first match, and then will also wrestle Mountoursville and DuBois.
Match Results
106 Chase Kyler (Sheffield Area Hs) over Damian Brady (Curwensville Area Hs) (MD 15-5) (4-0 team score)
113 Jacob Carfley (Curwensville Area Hs) FORFEIT (4-6 team score)
120 Collin Brown (Sheffield Area Hs) FORFEIT (10-6 team score)
126 Nik Fegert (Curwensville Area Hs) over AJ Barnes (Sheffield Area Hs) (Fall 3:45) (10-12 team score)
132 Ryder Kuklinskie (Curwensville Area Hs) over Drew Morgan (Sheffield Area Hs) (Fall 1:55) (10-18 team score)
138 Zach Shaffer (Curwensville Area Hs) FORFEIT (10-24 team score)
145 Trenton Mead (Sheffield Area Hs) over Mitchell Sutika (Curwensville Area Hs) (Dec 9-7) (13-24 team score)
152 Logan Augenbaugh (Curwensville Area Hs) over Cooper Traister (Sheffield Area Hs) (Fall 3:09)
(13-30 team score)
160 NO MATCH
172 Landon Mead (Sheffield Area Hs) over Chase Irwin (Curwensville Area Hs) (Fall 1:43) (19-30 team score)
189 Jake McCracken (Curwensville Area Hs) over Jake Davidson (Sheffield Area Hs) (Fall 1:19) (19-36 team score)
215 Ethan Finch (Sheffield Area Hs) over Brennen Moore (Curwensville Area Hs) (Fall 0:21) (25-36 team score)
285 Duane Brady (Curwensville Area Hs) over Danah Campbell (Sheffield Area Hs) (Fall 2:28) (25-42 team score)