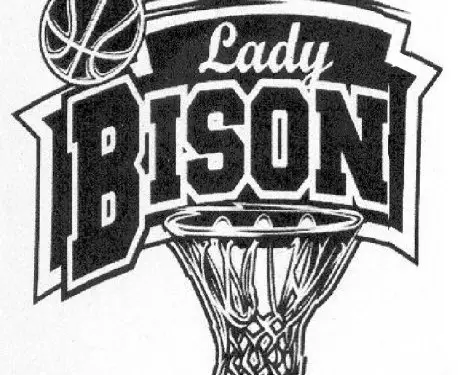 HYDE, Pa. — The Clearfield Lady Bison, coming off an enormous come-from-behind victory a few days prior against Bald Eagle, entered their home Bison Gymnasium in the hopes of eclipsing their entire win total from a season ago. But, on the opposite side was the top of the heap this season in Mountain League competition, the Lady Golden Eagles of Tyrone.
(This article was provided by our News Partner GantDaily.com.)
On this night, the visitors proved they were the queens of that mountain as Tyrone got out to a fast start, and not only didn't get off the accelerator, but seemed to find a different gear with each passing minute. In the end that offense overwhelmed the Lady Bison that saw them not only put points on the board, but then kept Clearfield from answering back thanks to rebounds, and forced turnovers. At the final buzzer, Clearfield was on the losing end of a 64-19 score that finished under a running clock.
Tyrone got off to a fast start, leaping out to a 12-0 lead before Clearfield put its first points on the board, those coming via Riley Ryen on a pair of free throws.
At the end of one, those two points were the only ones Clearfield put up, while the Lady Eagles put up 16, and never looked back.
"This was a measuring stick game," Lady Bison head coach Joey Castagnolo said afterward. "We got tested tonight, and we failed. But we are going to bounce back."
The second quarter was same song, different verse, as the Lady Golden Eagles put up another 18 points, many coming courtesy of Kaylein Gibbons, who managed to capitalize on rebounds to put up four points. She would not be the only one to score in the quarter, as five Tyrone players put up points to hold a 34-7 lead heading into the locker room.
Gibbons finished with a game-high 17 points, one of three players to hit double figures. Jaida Parker managed a double-double with 13 points and 12 rebounds, eight of those boards coming in the first quarter alone. Stephanie Ramsey finished the night with 11 points plus a trio of steals.
The third quarter saw more of the same as Tyrone dropped another 21 points, as early on the 30-point gap was met and it meant with the exception of foul shots, the Mercy Rule was going to finish out the game.
Clearfield was paced by Lauryn Kitchen, who scored six points off the bench.
As the third quarter came to a close, Tyrone put in the reserves to finish out the game, as they would only put up nine points in the final quarter, but still were able to penetrate into the paint along with taking a few shots from deep range.
"They are a talented team, even their bench is really good," Castagnolo said.
Clearfield kept it closer in the junior varsity game, but in the end, fell 41-36 after pulling to within one possession late in the contest, but a pair of free throws put the game on ice for Tyrone.
Still, even with the tough loss, Castagnolo looked at the positives from the night. Clearfield finished the night perfect from the foul line and still has a record above .500 with still over half a season remaining.
"We are 5-4, and we are still near the top in the Mountain League. Starting tomorrow, we will get better," he said. "This was the measuring stick game, and we learned we need to get better."
The Lady Bison will have plenty of time to recover from the loss as they are not slated to be back on the hardwood in competition until next Monday. when they will make the trip to Bellefonte to face the Lady Red Raiders. Varsity tip slated for approximately 7:30 p.m.
SCORE BY QUARTER
Tyrone 16 18 21 9 – 64
Clearfield 2 5 6 6 – 19
TYRONE – 64
Marissa Lewis 1 0-0 2, Stephanie Ramsey 3 2-2 11, Riley Corl 1 0-0 2, Alison Weston 0 0-0 0, Drue Christine 0 0-0 0, Emma Getz 2 2-2 6, Chesney Saltsgiver 0 0-0 0, Jaida Parker 6 1-2 13, Kayelin Gibbons 7 3-4 17, Summer Shaw 2 0-0 6, Karley Dry 0 0-0 0, Alison Breeman 0 0-0 0, Rebecca Lewis 0 0-0 0, Brynn Andrews 2 0-0 4, Bree Paul 1 0-0 3. TOTALS 25 7-10 64.
CLEARFIELD – 19
Riley Ryen 1 2-2 5, Kayleigh Walker 0 2-2 2, Emma Hipps 0 3-3 3, Paige Rhine 0 0-0 0, Megan Durandetta 1 0-0 3, Ally Gaines 0 0-0 0, Lauryn Kitchen 3 0-0 6, Alayna Fedder 0 0-0 0, Alaina Winters 0 0-0 0. TOTALS 5 7-7 19.
GAME STATISTICS
Tyrone/Clearfield
Shooting: 25-64/5-38
Rebounds: 33/22
Fouls: 5/5
Turnovers: 7/21
Three-Point Shots: Ramsey-3, Shaw-2, Paul/Ryen, Durandetta