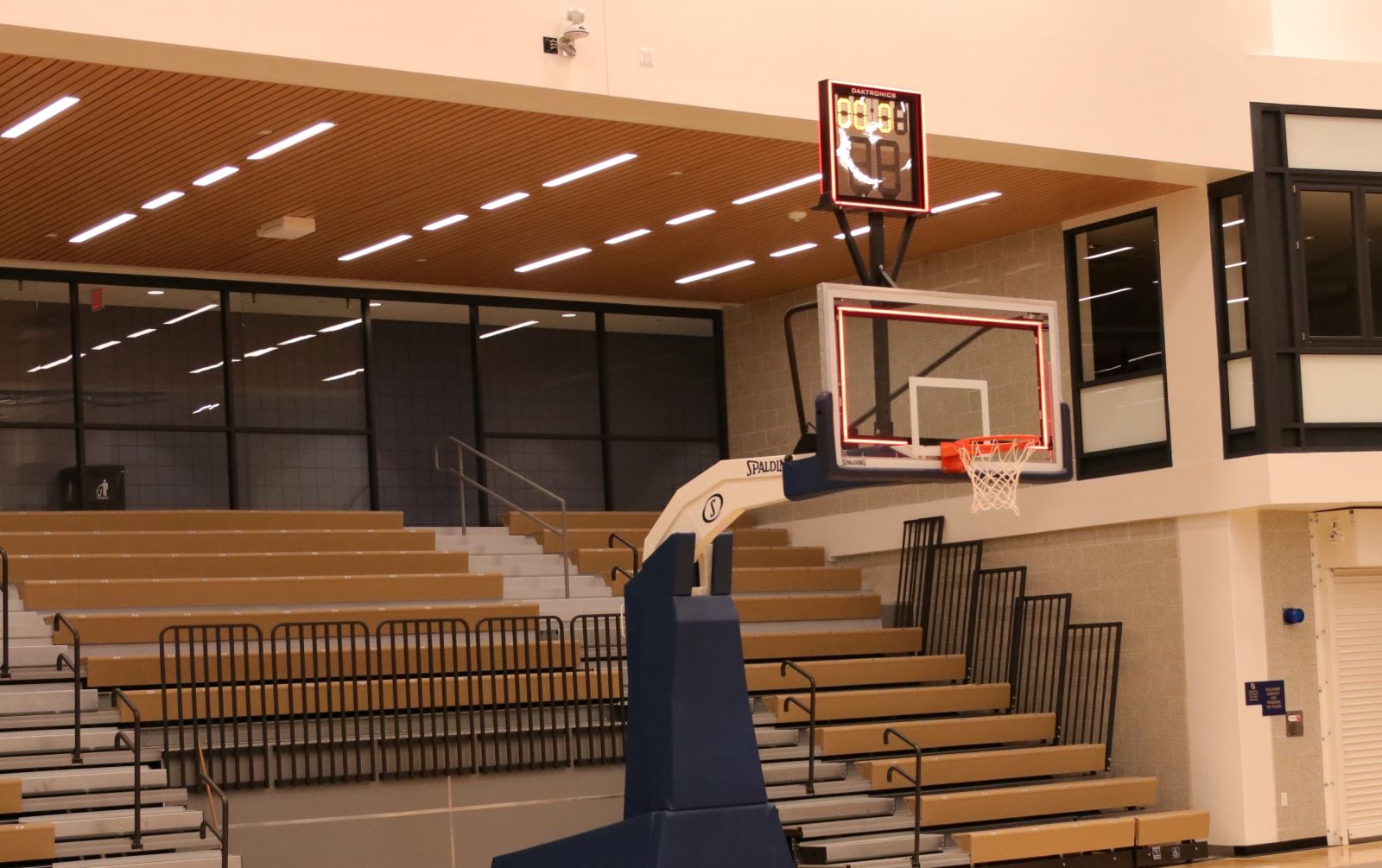 HYDE, Pa. — Coming home on the bus one night ago, the Clearfield Lady Bison were in a dejected mood after being defeated by DuBois for their second loss on the 2021 season. But, that loss had to be quickly forgotten about, as the girls had to turn around and focus on their next opposition. They did not have to travel anywhere as the Bison Gymnasium was prepared for a Mountain League showdown as the Lady Bison welcomed in the Lady Dragons of Central.
(These articles were provided by our News Partner GantDaily.com.)
The limited amount of fans that ventured inside were given a treat as the two teams went back and forth for 32 minutes, with each team showing strength on the floor in many facets. But, it was the timing of certain shots, certain rebounds, and capitalizing on opportunities that got Clearfield back in the win column with a 60-56 thriller.
Lady Bison Head Coach Joey Castagnolo watched his team not get into a hurry and make bad decisions, and instead saw his team capitalize when an opportunity presented itself.
"We didn't panic when we were down, and the girls knew what to do. When we got fouled, we made our shots," Castagnolo said. "When we were coming home from DuBois last night, I told the girls 'If there's one positive thing to take away from this game is the foul shooting. We went 9-for-11; it's going to come back and we will win with it, and tonight we won with it.
"That, and some crucial three-point shots at some crucial times. It broke their back a couple times."
Clearfield capitalized at nearly each opportunity they had at the foul line. Of the 27 times the Lady Bison stood at the stripe, 22 of them went in the net, including 14-of-16 in the second half.
Clearfield won the opening stanza, 14-12, as Emma Hipps accounted for seven of those points. They managed to win the second quarter, but the Lady Dragons began reeling them in heading into the locker room. After 16 minutes, Clearfield held a slim 28-27 lead. More importantly, they had to change how they played. Both Cayleigh Walker and Alaina Fedder each got into early foul trouble, and it forced Castagnolo to make changes to how his team attacked on offense. Both teams combined for 19 fouls in the first half, with 11 falling to Clearfield.
"I made an adjustment at that point, putting Megan (Durandetta) down low, and she had some great rebounds," Castagnolo said. "She's a senior leader that will do anything for us to win, and I am just so proud of these kids."
The third quarter saw Central begin reeling in Clearfield at certain points, as they would get on streaks of keeping Clearfield away from the basket, pulling to within two points as the seconds wound down in the quarter. But a fast inbound pass from Riley Ryen, followed by a quick dish by Walker, gave Hipps just enough time to get a shot at the wing. As the buzzer went off, the ball never touched the rim, but went right in the net, giving Clearfield a 44-39 advantage heading into the final quarter. Hipps would lead all scorers on the night with a career high 23, while adding in six rebounds.
"She is developing into a really nice basketball player. It's her attitude that makes the difference," Castagnolo said of Hipps. He would continue on by mentioning how his team would not let the Lady Dragons come back easily, stating, "Everytime they would make a run, we would come back and make a three, or we'd get it back at the foul line."
The fourth quarter, things got even closer, as Central began finding ways to get to the basket, taking the lead down to four, then three, and then one, and with less than two minutes remaining got the lead back. But Castagnolo was not worried, as he called a timeout to settle down his team, and when they emerged, Clearfield played harder in the paint, going after rebounds and not letting Central get as many chances at the basket. Center Paige Rhine was key in ensuring those opportunities never came as she would pull down many tough rebounds, finishing with an impressive 16 boards on the night. Clearfield would out-rebound Central 38-28 in the game.
"We talked about in our pregame, I was going to stretch the defense and have Paige stop the middle, and that is exactly what happened," Castagnolo said. "She is still a bit out of shape, coming back from injury, but it's coming. She made us really good, so we can spread our offense."
The Lady Dragons got in foul trouble early in the first half, and by the end of the game, starters Leah Johnston and Kat Longenecker would foul out, and Clearfield capitalized by making their foul shots to increase the lead. Johnston would finish the night as one of two Lady Dragons in double figures with 14 points and five rebounds, while Kacie Kreider added in another 13.
Clearfield had another two players in double figures as Walker finished the night just short of a double-double with 16 points and nine rebounds, while Durandetta added in another 11 courtesy of a trio of treys plus a pair of foul shots.
The Lady Dragons did win the opening junior varsity contest, 34-18.
Castagnolo wanted to savor the win for many reasons, especially since this early season success with a relatively young team is something he did not experience last year. But he already was looking ahead since the time to enjoy the victory would be short.
"We're 3-1 in the Mountain League, 4-2 overall. We only had five wins all last year," he said. "I'm really happy, but we got a tough game tomorrow. We just have to keep plugging away."
That tough game will be against Penns Manor on Friday night in the Bison Gymnasium. Tip off for the varsity is currently slated for 7:15 p.m.
SCORE BY QUARTER
Central 12 13 14 17 – 56
Clearfield 14 14 16 16 – 60
CENTRAL – 56
Emmie Kreider 0 0-0 0, Elana Decker 0 0-0 0, Megan Diehl 0 0-0 0, Kacie Kreider 4 1-2 13, Leah Johnston 4 6-7 14, Jenna Smith 0 0-0 0, Emma Balliet 0 0-0 0, Kat Longenecker 2 2-2 6, Mackenzie Rhykerd 0 0-0 0, Carly Dixon 2 0-0 6, Bralyn Ellis 3 2-2 8, Bailey Houston 2 4-5 9, Kaylee Scott 0 0-0 0. TOTALS 17 15-18 56.
CLEARFIELD – 60
Riley Ryen 0 6-8 6, Cayleigh Walker 5 6-7 16, Emma Hipps 6 7-9 23, Paige Rhine 1 2-2 4, Megan Durandetta 3 2-2 11, Alaina Fedder 0 0-0 0, Alayna Winters 0 0-0 0, Ally Gaines 0 0-0 0, Lauryn Kitchen 0 0-0 0. TOTALS 15 23-28 60.
GAME STATISTICS
Central/Clearfield
Shooting: 17-56/15-53
Rebounds: 28/38
Fouls: 22/16
Turnovers: 13/20
Three-Point Shooting: K. Kreider-4, Dixon-2, Houston/Hipps-4, Durandetta-3
Foul Out: Johnson, Longenecker/Rhine