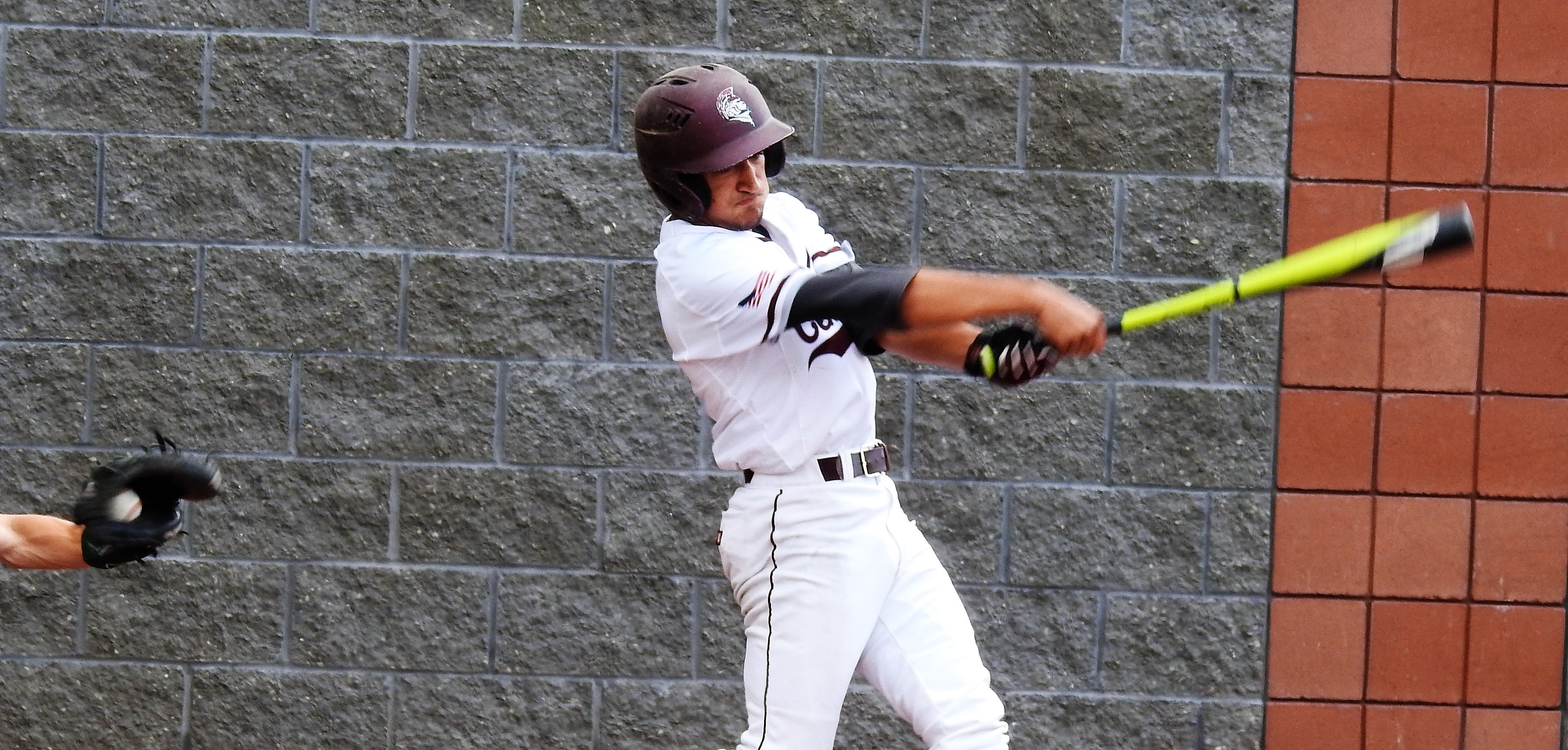 By Cory Geer
DUBOIS, Pa. – The Oswayo Valley Green Wave fell to the Greensburg Central Catholic Centurions 7-2 in a PIAA Class 1A quarterfinal game at Showers Field in Dubois Thursday.
Greensburg Central Catholic starting pitcher, Antonio Cavallo, was too much for the Green Wave to handle. Cavallo earned the win going six innings giving up two unearned runs while striking out two.
"That pitching wasn't something we saw all year," Oswayo Valley manager Brad Buchholz said. "And the defense at this level gets a little better at this level. Some of the balls we hit, they made some nice plays on."
Oswayo Valley grabbed an early 2-0 lead thanks to a Justice Reese double down the left-field line that scored Jacob Karr, who had reached on an Ethan Bailey error, in the second inning and another run in the third thanks to another Bailey error that was followed by a walk, a hit batter and a slow chopper over Cavallo's head by Grant West that second baseman James Rice turned into an out at first when he made an off-the-wrong-foot throw to get West in time.
The Centurions answered back in a big way in the fourth plating three runs to take the lead.
After a one-out single to Cavallo, Graves hit Rice and walked Bailey to end his day on the mound.
"I wish I would have had him better prepared for the game," Buchholtz said. "He struggled with his control a little bit and that is my fault. We wouldn't be here today without him, he had a fantastic season."
The Green Wave turned to Gage Babcock to put out the fire. Babcock got pinch-hitter Thomas Voelker to strike out for the second out of the inning.
Greensburg Central Catholic's nine-hitter, Rice, however, hit a sinking-line-drive to left fielder Camber Graves. Graves tried to make a play on the ball and skipped past him allowing three Greensburg Central Catholic runners to score. Rice was thrown out at third base on the play.
Greensburg added on the top of the fifth.
Babcock gave up singles to Neal McDermott and Hoover. With Cavallo at the plate, he then bounced a curve ball allowing the runners to move into scoring position. Cavallo made it hurt smashing a hard grounder into right field to score McDermott and Hoover and make it 5-2 Centurions.
Greensburg added some insurance in the top of the seventh after a leadoff walk issued to Ruggeri by Karr. Ruggeri scored on an RBI single by Hoover to make it 6-2. Hoover stole second and scored when the Centurion pitcher, Cavallo, helped himself with an RBI single of his own to make it 7-2.
The Green Wave finish the 2017 campaign at 20-3.
"I think that District 9 Single A is a pretty strong," Buchholtz said. "To beat Elk County, Dubois Central Catholic and Clarion is a great accomplishment for our program."
Greensburg Central Catholic will find just how good District 9 might be when it faces Clarion in the PIAA semifinals Monday at a site and time to be determined.