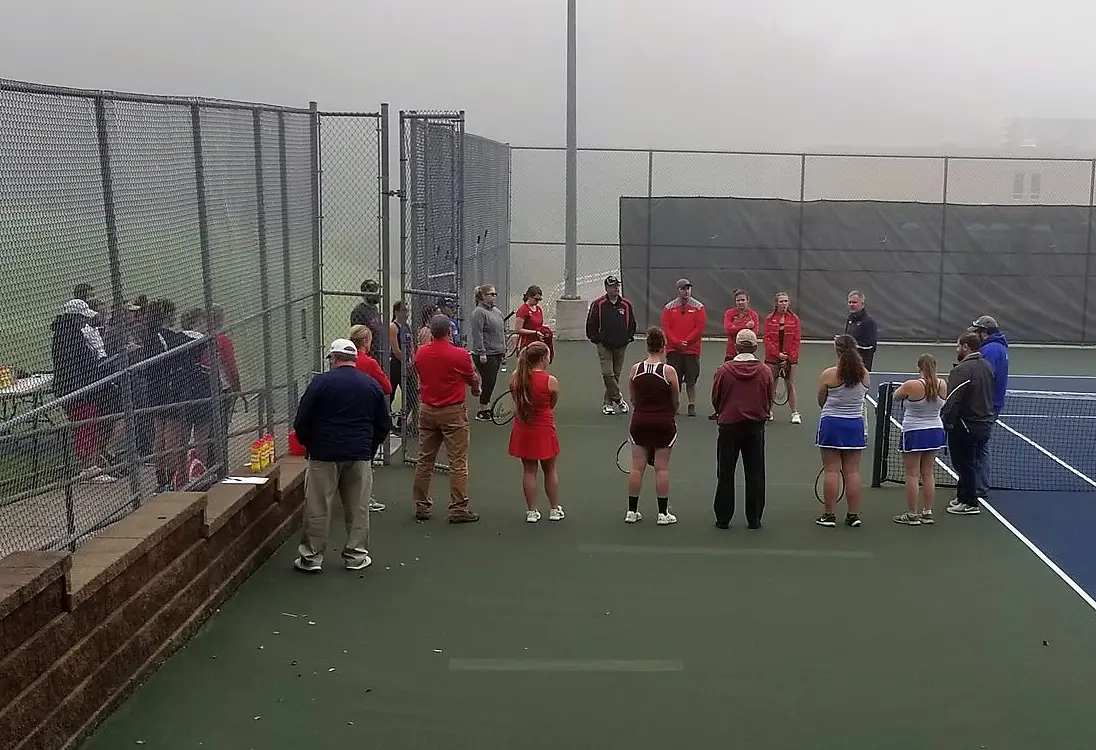 DUBOIS, Pa. – St. Marys' Samantha Hayes will take on Punxsutawney's Abbey Gigliotti for the District 9 Class 2A tennis championship at 3:30 p.m. Tuesday, Oct. 2, at DuBois High School.
(Photo: D9 Tennis championships start in the fog. Photo by Steve Buttery)
Hayes and Gigliotti advanced to the title with strong performances in Monday's opening rounds.
After receiving a bye into the quarterfinal, Hayes beat Elk County' Catholic's Maggie Challingsworth, 10-0, then topped St. Marys' Davan Lion, 6-2, 6-0, to reach the finals.
Gigliotti also had a bye into the quarterfinals where she beat Johnsonburg's Madison Amacher, 10-9. She then topped Elk County Catholic's Emma Coppolo, 7-5, 6-4, to advance to the championship.
Tuesday's championship will be a best-of-three format.