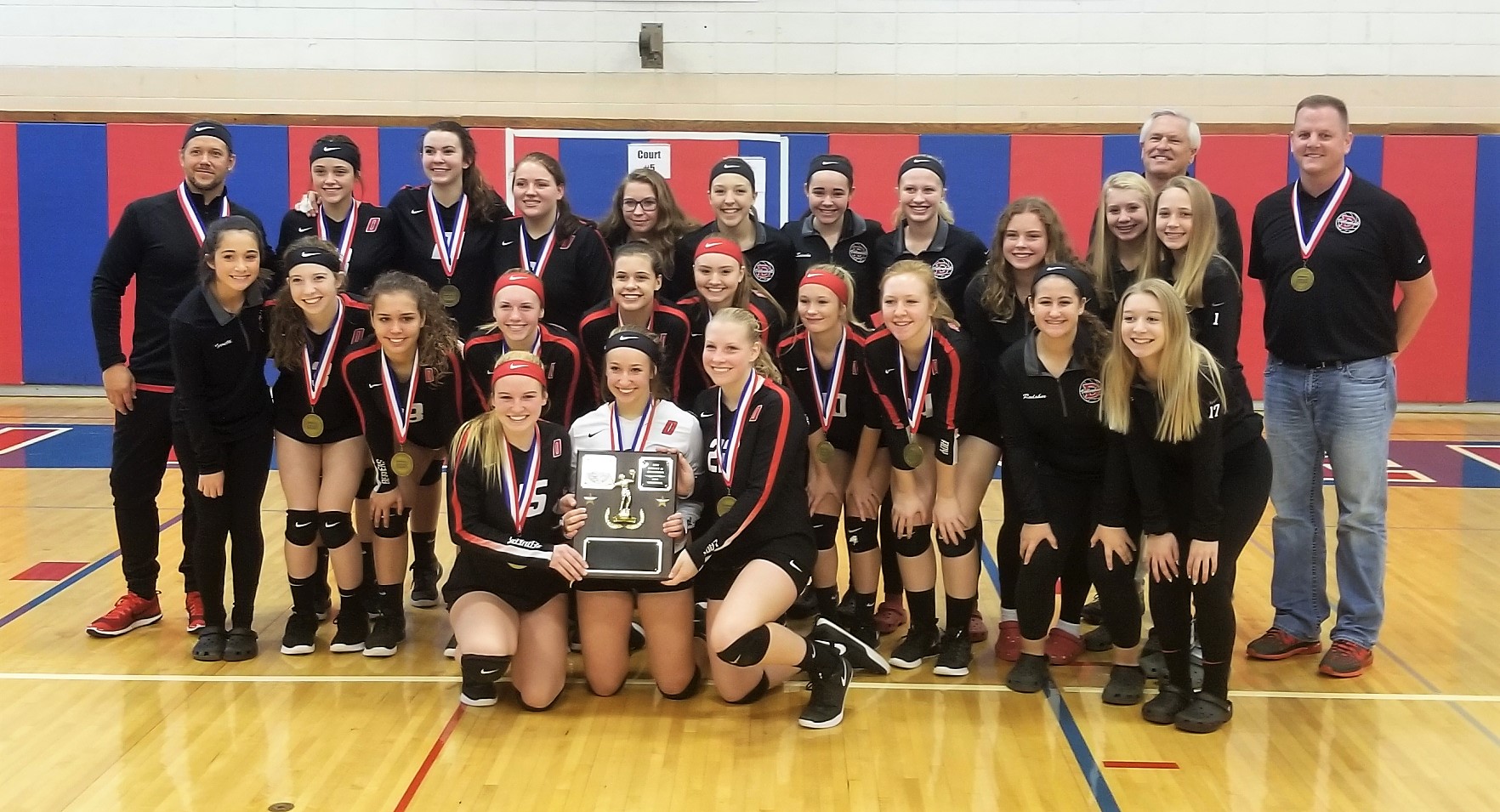 ST. MARYS, Pa. – Early in the week, Kelli Hoffer wasn't even sure if she was going to be able to suit up for the DuBois Lady Beavers as they went for their second consecutive District 9 Class 3A volleyball title.
Watch the final point for DuBois.
Hoffer was battling an ankle injury, but she was able to rehab it and they gut it out Saturday to lead top-seeded DuBois to a 3-0 (25-8, 25-9, 25-14) sweep of third-seeded Bradford in the championship match at St. Marys High School.
"I actually just came off of an injury with my ankle, so I didn't even know if I was going to be able to play today," Hoffer said. "The whole week, we were just hoping that everything would come together smoothly. We were working on everything we knew we had to do, and it really helped us."
Hoffer had 12 kills, 15 digs and three aces for the Lady Beavers, who weren't really challenged by the Lady Owls in the match.
"It's awesome," Hoffer said of winning back-to-back titles. "Last year, we were really hoping to get a win after losing two years ago, so it was just important to keep going and win this year and hopefully win next year."
According to Hoffer, the quick start for DuBois was important in making sure Bradford didn't gain any momentum.
"It is really important (to get the big lead)," Hoffer said. "Past games this year, if we get down we keep going down. So, we just needed to stay up and win this game."
Watch more of what Hoffer had to say about the championship.
Hoffer wasn't alone in helping DuBois to the title.
Sydney Kaschalk had nine kills, two aces and three blocks to compliment the offense, which was run flawlessly by Cate Gregory. Gregory had 33 set assists and added three blocks on defense for the Lady Beavers.
DuBois' strong defense, which helped limit Bradford to just 31 points in the set, got a huge lift from Abby Lecker, who had 20 digs.
DuBois will take on the WPIAL runner-up, Thomas Jefferson, in the opening round of the PIAA playoffs at 6:30 p.m. Tuesday at Punxsutawney High School. TJ fell to Knoch, 3-0, Saturday in the WPIAL title game.