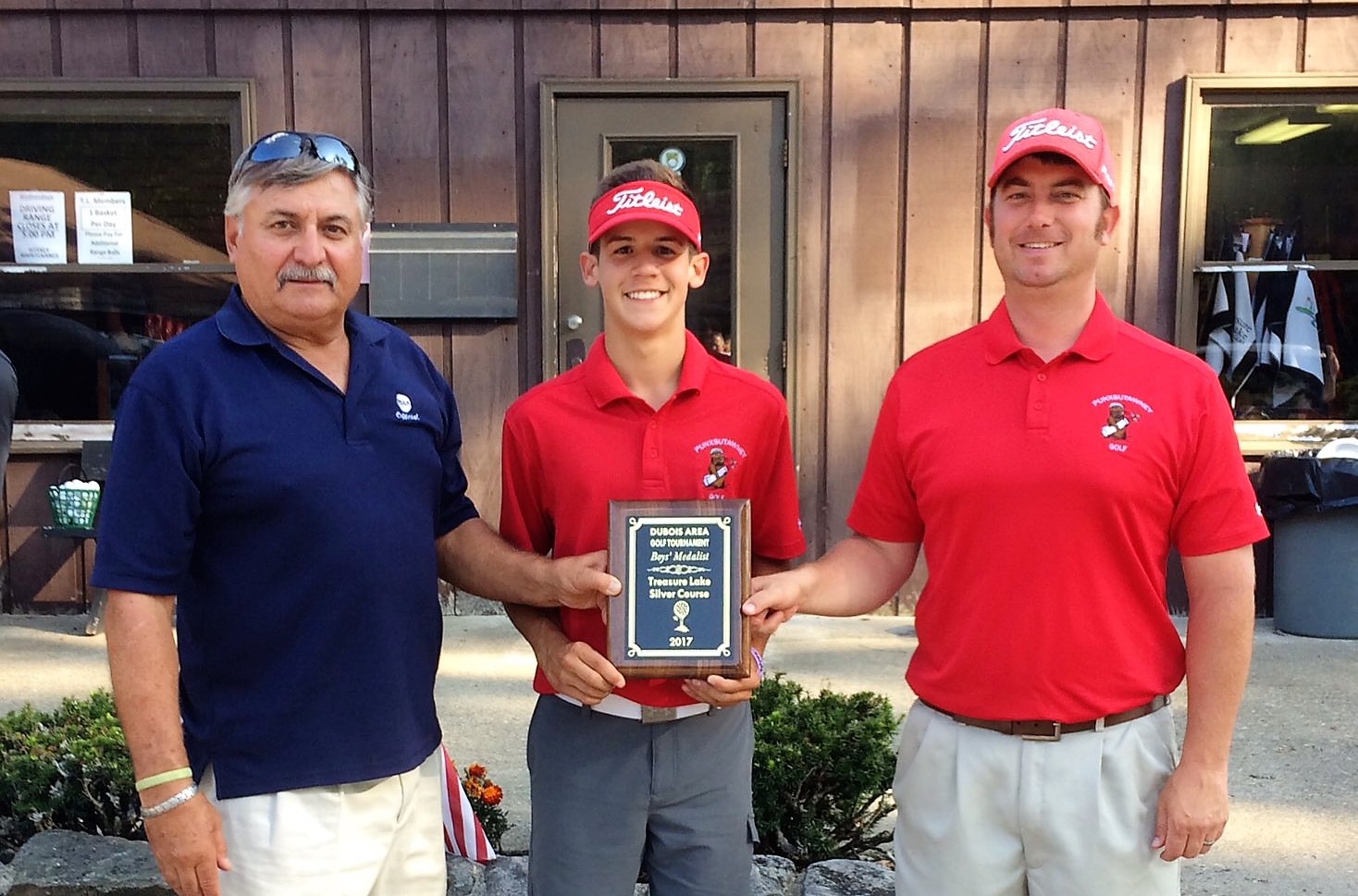 BRADFORD, Pa. – Punxsutawney's Willie Hoover and Bradford's Brice Whelan won District 9 boys' golf titles Saturday at the Pennhills Club in Bradford.
(Cover Photo: Willie Hoover)
Hoover shot an 82 Saturday to finish with a two-round score of 160 topping Moniteau's Weston Kimmey by four shots to win the Class 2A title, while Whelan shot an 82 to finish with a two-round total of 161 winning by 11 shots in Class 3A over Clearfield's Alec Graham.
Hoover and Kimmey were two of six 2A golfers to advance to the Western Sub-Region Qualifier being held Oct. 16 at Tom's Run in Blairsville.
Also qualifying were Smethport's Connor Alfieri (167), Punxsutawney's Ryan Roberts (169), Ridgway's Zach Zameroski (169) and Karns City's Hunter Gifford (170).
Whelan and Graham were the two Class 3A qualifiers for the Sub-Regional.