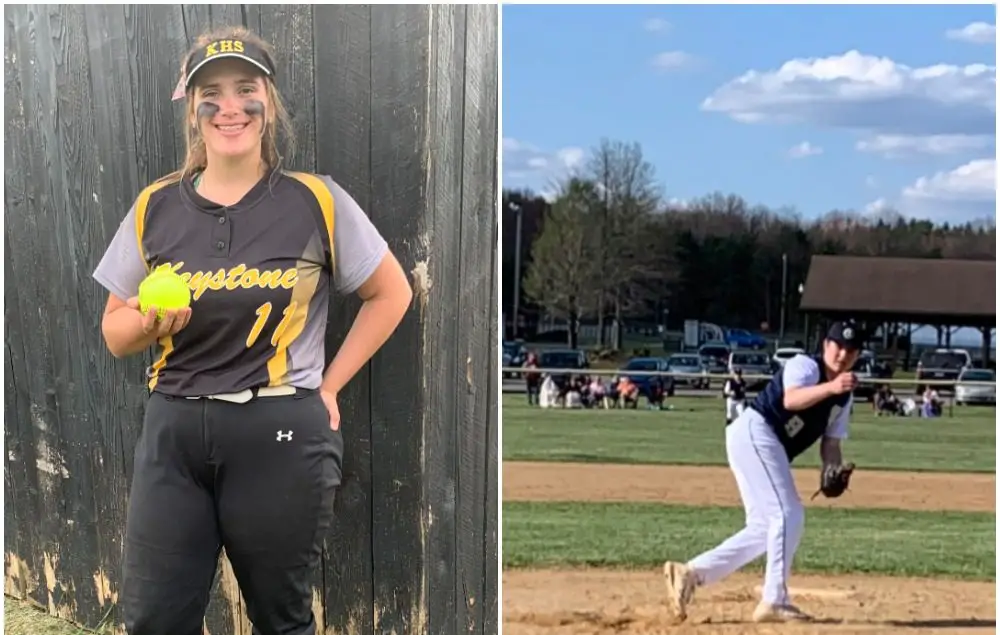 Bryson Huwar and Natalie Bowser took home the KSAC Baseball and Softball MVP awards as the KSAC's All-Conference team was released late Monday night.
Huwar's two-way play helped lead C-L to a KSAC title. He hit .605 with nine doubles in two home runs in 52 plate appearances, while tallying a .73 ERA in 28.2 innings on the mound, going 5-0.
Bowser's big bat dominated the KSAC softball season, as she clubbed 12 home runs to power Keystone's strong offense. She also drove in 47 RBI while carrying an eye-popping .733 avg. Bowser was solid in the circle as well, pitching 50 innings, holding a 6-2 record while striking out 51 batters.
View the full teams below: