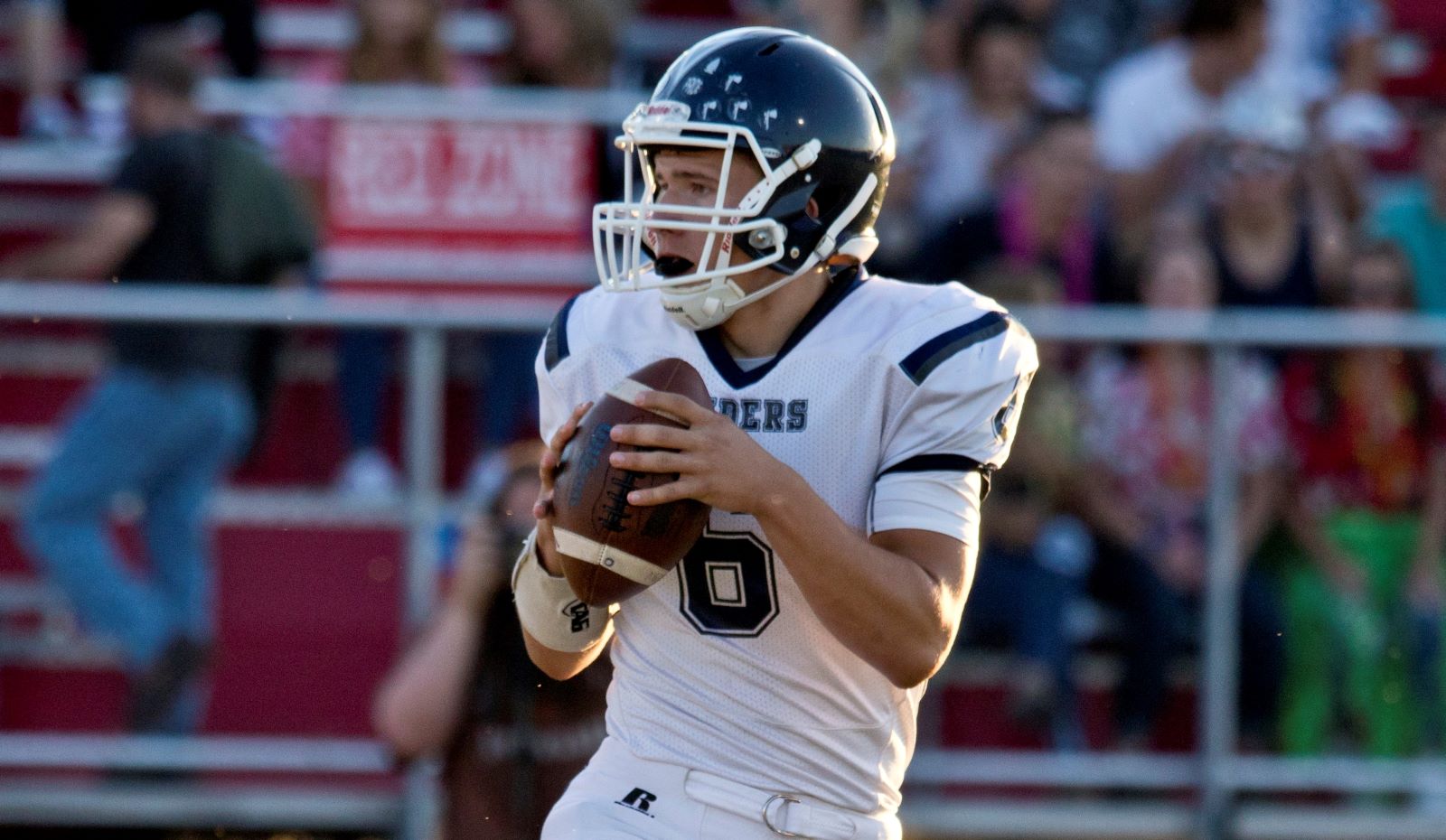 BROOKVILLE, Pa. – Jack Krug's big night has earned him D9Sports.com All American Awards & Engraving Player of the Week honors for week one.
(Photo captured by Kyle Yates)
Krug threw for 383 yards and four touchdowns without throwing an interception in Brookville's 42-28 win over visiting DuBois. Krug's biggest moment came just before halftime, as he connected with Brayden Kunselman on a 31-yard screen pass to score a key last-second first half touchdown. The late score put the Raiders up by two possessions at the half, providing a game-changing momentum swing. Krug's performance lifted him above 6,000 total career passing yards, a major honor for the four-year starter.
Kunselman led the way for the Raiders' receiving corps, snagging eight catches for 87 yards and two touchdowns. Robert Keth had five catches for 92 yards and a touchdown, while Kyle MacBeth had seven grabs for 98 yards.
Krug will hope for an equally impactful performance in this week's contest against Central Clarion on Explore Clarion's game of the week.
Read the full week one recap here.

All American Awards and Engraving is located on Route 322 in Shippenville. The company specializes in Embroidery, Screen Printing, all kinds of awards, trophies, engraving, unique gifts and more. As the company motto says, We can put "Almost Anything on Almost Everything". 
They can be found online at www.allamericanhq.com, by calling toll free 1-877-402-9273 and ask for Jim Carroll, or visit them here www.facebook.com/AllAmericanAwardsandEngraving