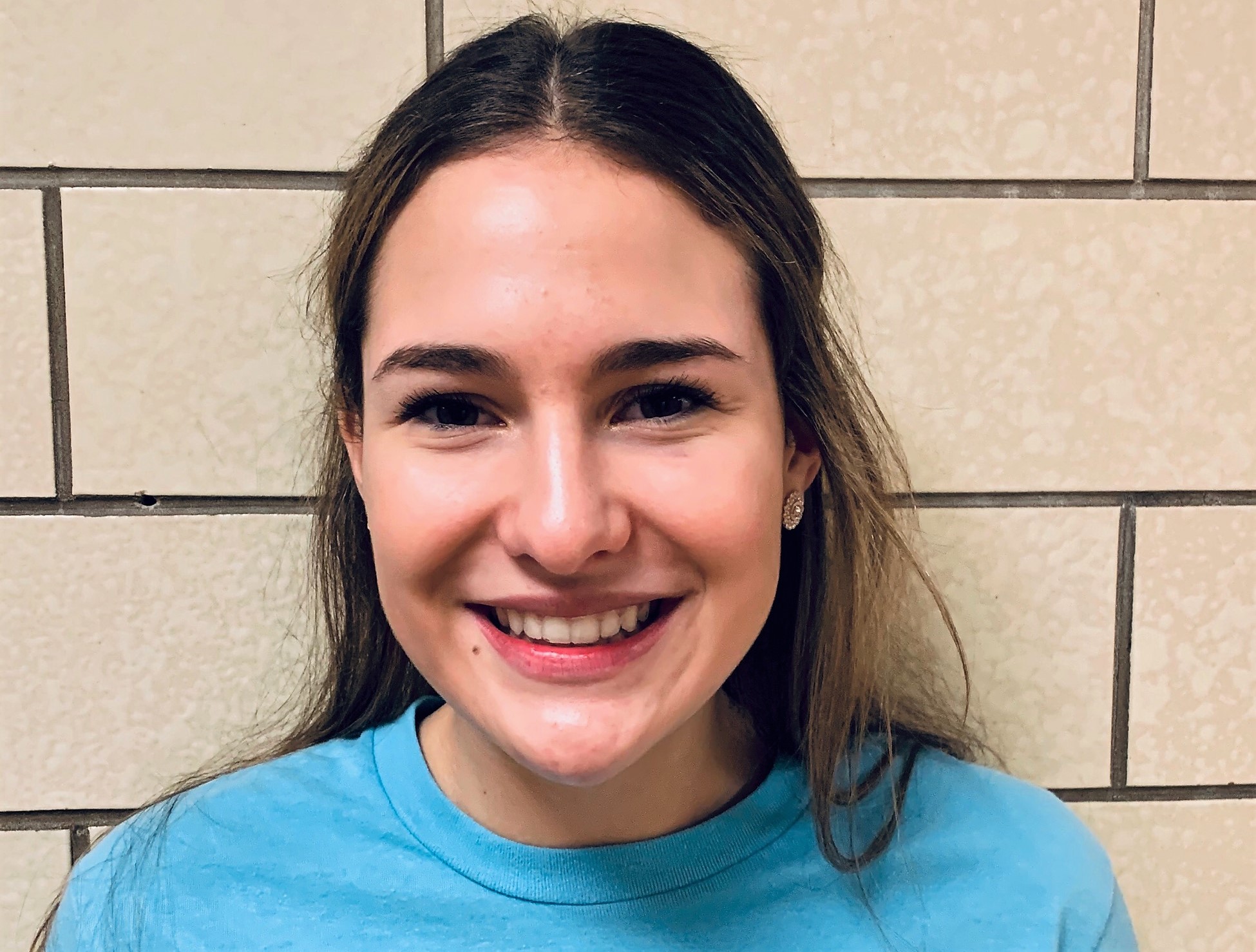 Jan. 11 girls' recaps.
(Photo of Punxsutawney Sarah Weaver who had 14 points in the Lady Chucks win over Hollidaysburg Friday)
PUNXSUTAWNEY 45, HOLLIDAYSBURG 33
HOLLIDAYSBURG, Pa. – Sarah Weaver netted 14 points to help visiting Punxsutawney defeat Hollidaysburg, 45-33.
Sophie Wyant and Abby Gigliotti chipped in for seven points apiece for the Lady Chucks. Gigliotti also had 11 rebounds, three steals and two blocked shots.
Allison Hileman paced Hollidaysburg with 13 points.
RIDGWAY 57, SHEFFIELD 21
SHEFFIELD, Pa.- A balanced offensive attack guided Ridgway to a 57-21 road victory over Sheffield Friday night.
Gabbi Rohr had a game-high 13 points while Christina Fullem netted 12 points, grabbed seven rebounds and had two steals. Alyssa Kasmerski also chipped in 10 points with Evan Cobaugh contributing seven points and seven rebounds and Claudia Yates and Casey Woodford six points and five rebounds apiece.
Annabel Sheldon led Sheffield with six points.
CLEARFIELD 54, CENTRAL-MARTINSBURG 37
MARTINSBURG, Pa.- Clearfield's Alayna Ryan had a strong night to guide Clearfield to a 54-37 road win over Central-Martinsburg in Mountain League action.
Ryan filled the stat sheet with 28 points, four assists and nine steals. Megan Durandetta also chipped in 12 points for the Lady Bison.
Maddi Metzler scored a team-high 13 points for Central-Martinsburg.
BROOKVILLE 57, BRADFORD 47
BRADFORD, Pa. – Lauren Hergert had 15 points to lead visiting Brookville to a 57-47 victory over Bradford in D9 League action.
Madison Johnson netted 14 points for the Lady Raiders with Morgan Johnson adding 12.
Hannah Lary paced the Lady Owls with 13 points.
KANE 47, DUBOIS CENTRAL CATHOLIC 23
KANE, Pa. – Ella Marconi's double-double of 22 points and 12 rebounds lifted Kane to a 47-23 win over visiting DuBois Central Catholic in AML action.
Emily Bucheit added seven points, eight rebounds and five assists for the Lady Wolves with Hannah Buhl chipping in seven points, six assists and five rebounds.
Shay Gulvas paced DCC with six points.
NORTH CLARION 56, KARNS CITY 25
FRILLS CORNERS, Pa. – North Clarion bolted to an 18-0 lead after one quarter on its way to a 56-25 victory over visiting Karns City.
Gabby Carll scored seven of her nine points in the opening eight minutes to lead the early charge for the She-Wolves.
Abby Gatesman led North Clarion with 15 points with Mackenzie Bauer adding 12 and Gabby Schmader 10.
Kate Slaugenhoup and Emma Johns each scored nine points for Karns City.
GENERAL MCLANE 38, CRANBERRY 25
SENECA, Pa. – Sierra Seneta netted a game-high 21 points to lead General McLane to a 38-25 road win over Cranberry.
Malliah Schreck paced Cranberry with nine points and 11 rebounds.
UNION 49, CLARION-LIMESTONE 29
STRATTANVILLE, Pa. – Three Union players each scored 10 points to help the visiting Golden Damsels to a 49-29 victory over Clarion-Limestone.
Dominika Logue, Marli Hawk and Bryn Davis all had 10 tallies for Union with Maggie Minick adding nine points and Morgan Cumberland eight.
Francis Milliron had a game-high 15 points for C-L with Anna Burns chipping in seven.