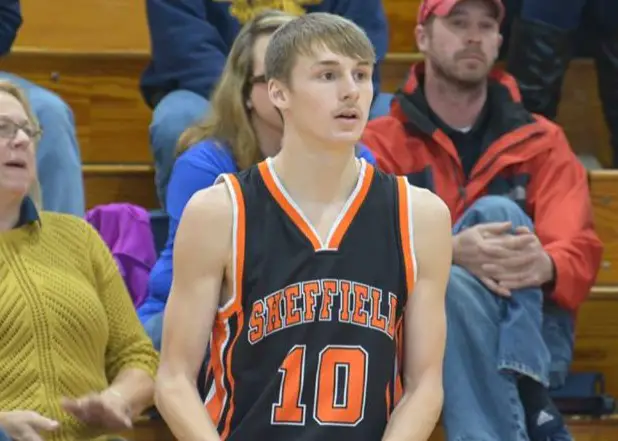 BOYS
SHEFFIELD 69, TIDIOUTE CHARTER 34
TIDIOUTE, Pa. – Logan Connolly went off for 22 points to lead Sheffield to a 69-34 win at Tidioute Charter Tuesday night.
Ryan Lemay added 13 points for the Wolverines who also got seven points and six steals from Austin Simmer.
Jared Veasey led Tidioute Charter with 10 points.
CAMERON COUNTY 46, OTTO-ELDRED 44
EMPORIUM, Pa. – Trae Smith scored 19 points and Derek Rieder had 14 points and 14 rebounds to help Cameron County squeak past visiting Otto-Eldred, 46-44, in North Tier League play Tuesday.
Rieder scored seven of his points in the fourth quarter to help the Red Raiders maintain the two-point lead, 30-28, they had going into the quarter.
Cameron County jumped out to a 21-13 halftime lead only to watch Otto rally in the third quarter behind six points from Heath Stewart to get within two.
Stewart then did all he good to get the Terrors over the top on the fourth quarter adding 12 more points in the quarter on his way to a game-high 27 points.
Dylan Close chipped in seven for Otto.
GIRLS
EISENHOWER 50, SHEFFIELD 10
RUSSELL, Pa. – Despite four points from Mya Grubbs, Sheffield dropped a 50-10 decision at Eisenhower Tuesday.
Eisenhower Mallory Trumble had 15 points to lead Eisenhower.