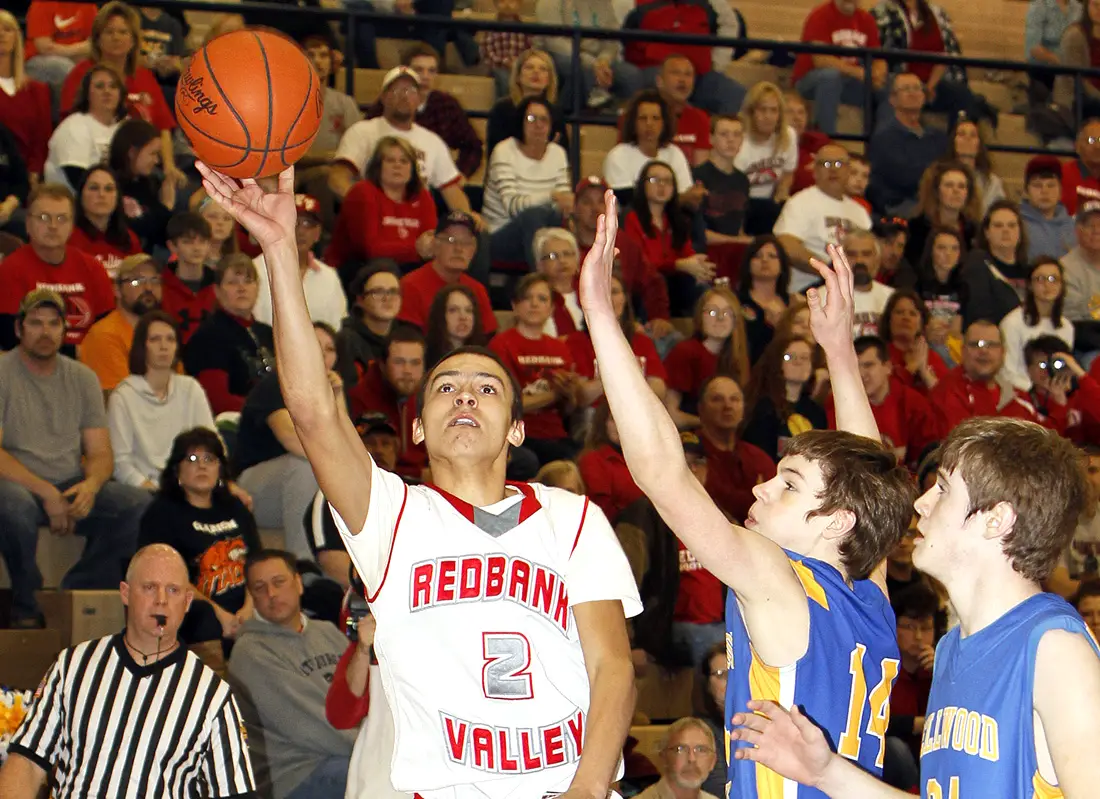 CLARION 76, REDBANK VALLEY 61
CLARION, Pa. – Redbank Valley's Sam Heeter scored what is believed to be the most points at the school since 1991 when he poured in 42 points, including 23 in the fourth quarter, but Clarion got 27 points from Jonathan Smith and had the more balanced scoring in a 76-61 win over the visiting Bulldogs Wednesday night.
Clarion led by 20, 51-31, going to the fourth quarter and despite the 23 points from Heeter only were outscored by the Bulldogs 30-25 in the final eight minutes with six different Bobcats scoring in the quarter.
Heeter's total was originally thought to be the school record but new information arose Thursday that Shawn Crissman scored 44 against Moniteau in Dec. 1991 at Redbank Valley.
Ty Burford and Reed Anthony each added 10 points for Clarion with Cam Craig and Ceventh Lynch-Skunda adding seven apiece. Nine different Clarion players scored.
Kaleb Reed added eight for Redbank Valley.
Heeter is the first District 9 boys' player to top 40 points in a game since Adam Lencer of Keystone had 47 Feb. 10, 2014, also in a loss. It's the 27th time since 2001 a District 9 boys' player has topped the 40-point mark.
BRADFORD 37, DUBOIS 34
DUBOIS, Pa. – Trailing by four with just under three minutes to play, Bradford went on a game-ending 7-0 run to pull out a 37-34 win at DuBois Wednesday night.
Andy Pantuso started the late surge by the Owls with a layup with 2:53 to go and John Eakin gave Bradford the lead when he grabbed an offensive rebound off a Deondre Terwilliger miss following a Terwilliger steal and scored an old-school 3-point play to make it 35-34 Bradford with 1:50 to go. Nate Higbie then hit two free throws with 11 seconds to play to make it a 3-point game, and Zach Sloan missed a 3-pointer short from the top of the circle that would have tied the game.
Eakin led the Owls with 12 points and nine rebounds with Terwilliger adding seven points and Pantuso six points, five steals and three assists.
John Oberlin led DuBois with 12 points.
PORT ALLEGANY 46, GALETON 42
GALETON, Pa. – Jordan Seefeldt scored 18 points, as Port Allegany overcame a slow start to get a 46-42 North Tier League road win at Galeton Wednesday night.
Seefeldt, who was a perfect 6 of 6 from the free-throw line, scored 15 of his points from the second quarter on helping the Gators overcome an 8-5 deficit at the end of the first quarter.
Galeton still led 23-19 at halftime and 31-30 after three quarters before Port Allegany outscored the Tigers 16-11 in the fourth quarter while going 11 of 14 from the free-throw line the quarter.
Brandon McCaslin added 14 points for Port Allegany.
McKinley Ward paced Galeton with 12 points and eight rebounds with Mitchell Smith adding 10 points, seven rebounds and four assists.
CRANBERRY 64, A-C VALLEY 44
CRANBERRY, Pa. – Austin Rex and Evan Lutz combined to score 35 points to lead Cranberry to a 64-44 win over visiting A-C Valley in KSAC Crossover action Wednesday.
Rex scored a game-high 20 points for the Berries while Lutz added 15 points.
Austin Heeter paced A-C Valley with 19 points and 10 rebounds with Joe Manculich added seven points and eight rebounds.
CLARION-LIMESTONE 81, KEYSTONE 48
STRATTANVILLE, Pa. – Dan Callen scored a career-high 33 points to go with 11 rebounds, as Clarion-Limestone raced past visiting Keystone, 81-48, in KSAC Crossover play Wednesday.
It was the second straight game Callen scored a career high, as he had 30 vs. Andrew Street Propel Charter Saturday.
Ian Callen added 18 points with Noah Rankin chipping in 10 points and seven assists for the Lions.
Tanner Wilson had 12 points to lead Keystone with Austin Ion adding nine.
MONITEAU 52, NORTH CLARION 49
FRILLS CORNERS, Pa. – Laken Pry scored 17 points to lead Moniteau to a 52-49 road win over North Clarion in KSAC Crossover action Wednesday.
JJ Waid added 10 points with Jake Jewart adding nine for the Warriors.
Nathan Banner led all scorers with 19 points for North Clarion. Joe Mays added eight points.
KARNS CITY 71, FOREST AREA 26
MARIENVILLE, Pa. – Led by 14 points from Chandler Turner, 11 different Karns City players scored in a 71-26 win over Forest Area at East Forest Wednesday.
Jimmy Thompson and Noah Pollock each added 11 points for the Gremlins with Jacob Friel and Collin Dunmyre scoring eight each.
Cody Slater led Forest Area with eight points.  
MOSHANNON VALLEY 62, CURWENSVILLE 46
HOUTZDALE, Pa. – Connor Holobinko, Dillon Hauck and Curtis Neff combined to score 53 points to lead Moshannon Valley to a 62-46 win over visiting Curwensville in a Moshannon Valley League game Wednesday night.
Holobinko had a game-high 19 points, Hauck added 18 and Neff 16.
Quamone Newkirk paced Curwensville with 18 points with Jake Terry adding 10 for the Golden Tide.  
BROOKVILLE 68, KANE 54
KANE, Pa. – Kurt Schindler and Jimmy Moore each scored 24 points to lead the Brookville Raiders to a 68-54 non-league win at Kane Wednesday night.
The Raiders outscored the Wolves 24-13 in the second quarter as Schindler and Moore combined for 22 of the team's points. Moore made five 3-pointers while making six rebounds and four assists with five steals. Schindler had six rebounds and four steals.
Andrew Bucheit scored 27 points for the Wolves, 17 coming in the middle two quarters. Frank Truden scored 11 points.