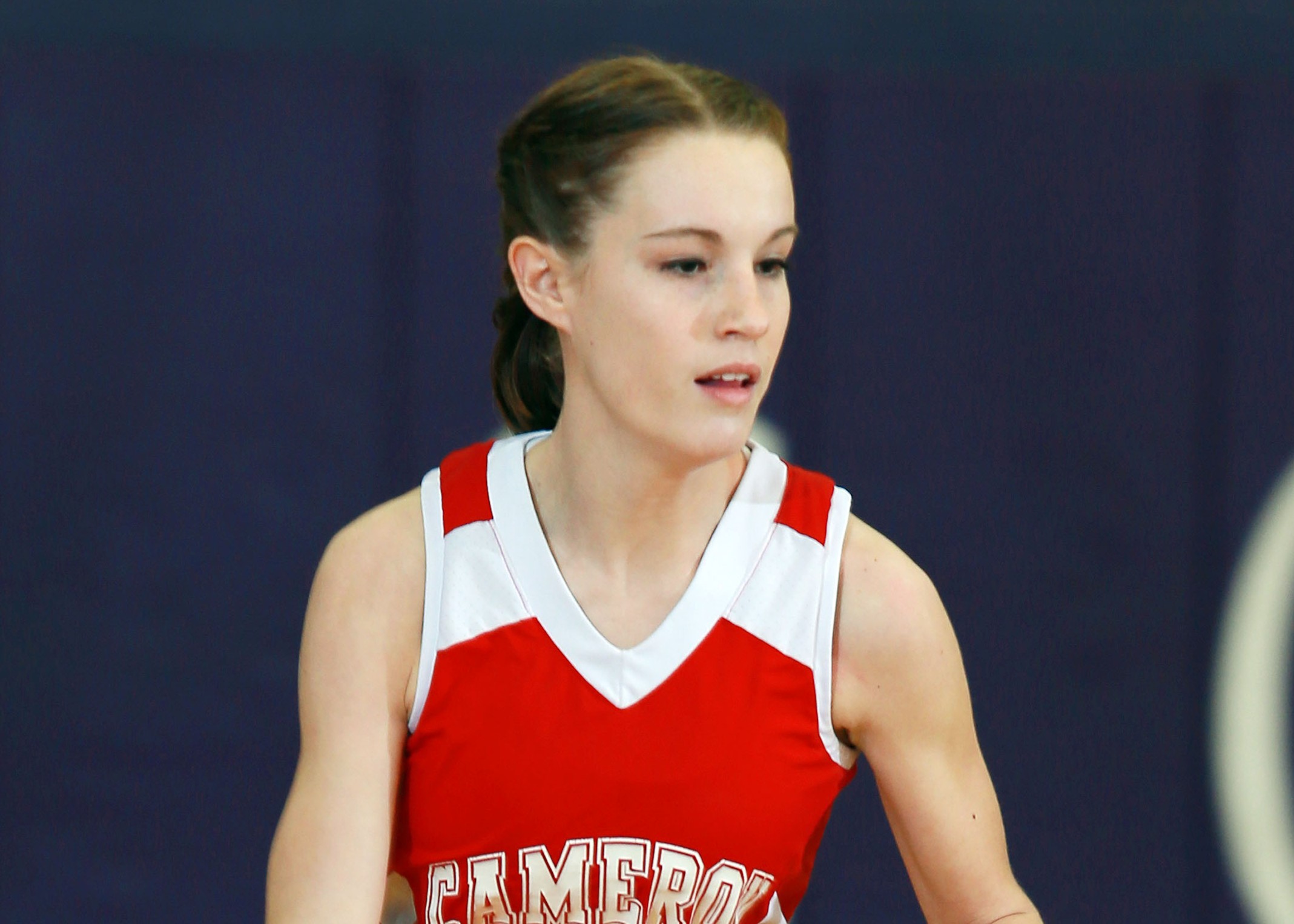 CAMERON COUNTY 53, OTTO-ELDRED 50, OVERTIME
DUKE CENTER, Pa. – Cameron County outscored Otto-Eldred 9-6 in overtime to claim a 53-50 victory in North Tier League play Wednesday night at Otto.
The teams were tied at 44 at the end of regulation after Otto-Eldred rallied from a 23-18 halftime deficit by outscoring the Lady Raiders 26-21 in the second half including 12-9 in the fourth quarter.
Madi Guisto led all scorers with 20 points for Cameron County including four in overtime on four free throws. Alyvia McKimm added 11 points while hitting three 3-pointers and Maddison Harrier had nine.
Ali Cousins and Camryn Thomas each scored 17 points for Otto-Eldred with Thomas completing a double-double with 10 rebounds. Cousins added four steals.
CRANBERRY 53, A-C VALLEY 48, OVERTIME
FOXBURG, Pa. – A 12-7 overtime advantage lifted Cranberry to a 53-48 win at A-C Valley Wednesday night.
The game was tied at 41 at the end of regulation thanks in large part to a 13-4 third-quarter advantage by the Berries that helped erase a 27-20 halftime lead by A-C Valley.
Tori Flinspach led Cranberry with 13 points with Kendra Schreck adding 12 and Malliah Schreck seven.
Ellie Thompson led all scorers with 23 for A-C Valley with Morgan Cratty adding 13.
GALETON 48, PORT ALLEGANY 46, OVERTIME
PORT ALLEGANY, Pa. – Galeton outscored Port Allegany 4-2 in overtime to get a 48-46 win over the homestanding Lady Gators Wednesday night.
The Lady Tigers trailed 25-23 at halftime before forcing the overtime by outscoring Port Allegany by a single point in each of the third and fourth quarters.
Ashley Cizek scored all four of Galeton's overtime points from the free-throw line on her way to tying for team-high honors with 14 points. Mayka Shadle also scored 14 with Cortney Parsell chipping in eight.
Autumn Buchsenschutz led all scorers with 19 points for Port Allegany while adding six steals and four assists. Hannah Lathrop had six points and 15 rebounds with Kendra Pelchy adding three points and 10 boards for the Lady Gators.
BRADFORD 40, DUBOIS 36
BRADFORD, Pa. – Behind 11 points and five rebounds from Kam Piscitelli, Bradford held off a late charge by DuBois to get a 40-36 D9 League win Wednesday night in Bradford.
The Lady Owls led by as many as 14 in the fourth quarter only to watch DuBois rally to within one. But Bradford was able to hang on for the victory.
Lee Woodmansee added nine points and four assists for Bradford with Bri Wells chipping in six points, nine rebounds and three assists.
Dayna DeSalve led DuBois with 10 points with Ashley Hallowell adding nine.
NORTH CLARION 60, MONITEAU 53
WEST SUNBURY, Pa. – Abbie Schmader poured in 28 points and grabbed 10 rebounds to push visiting North Clarion to a 60-53 win over Moniteau in KSAC Crossover action Wednesday.
Schmader scored 11 points during an 18-point second quarter that helped the She-Wolves take a 32-21 lead into halftime after the teams were tied at 14 at the end of one quarter.
Tori Obenrader had another monster game on the boards for North Clarion with 19 rebounds while completing another double-double with 15 points.
Alazia Greaves led Moniteau with 20 points and four blocked shots. Sara Hull added 11 points and seven rebounds with Kristina DeMatteis also scoring 11 points.
COUDERSPORT 57, SMETHPORT 46
COUDERSPORT, Pa. – Haley Keck scored 17 points, grabbed seven rebounds, handed out four assists and came away with four steals to lead Coudersport to a 57-46 win over visiting Smethport in North Tier League action Wednesday night.
Ally Easton added 11 points and nine rebounds for the Falcons with Macy Gleason chipping in 10 points.
Abbey Woodard led all scorers with 21 points for Smethport with Katie Treat adding 11.
NORTHERN POTTER 56, AUSTIN 18
ULYSSES, Pa. – Gracie Hamilton led a balanced Northern Potter attack with 13 points to lead the homestanding Lady Panthers to a 56-18 win over Austin Wednesday.
Kalie Cowburn and Mikayla Lewis each added nine points for Northern Potter, which had nine different players score.
Jade McKeirman paced Austin with eight tallies with Jordan Brewer adding seven.
FOREST AREA 37, TIDIOUTE CHARTER 13
TIDIOUTE, Pa. – Morgan Silvis nearly had a triple-double to help visiting Forest Area to a 37-13 win at Tidioute Charter Wednesday night.
Silvis did record a double-double with 20 points and 10 rebounds while coming one steal away from a triple-double recording nine.
Taylor Johnson and Jasmine Ginnery each added four points for the Fires, who got six rebounds and five steals from Bianca Hetrick.
ELK COUNTY CATHOLIC 53, CURWENSVILLE 39
CURWENSVILLE, Pa. – Mackenzie Gahr scored 14 points and grabbed eight rebounds to lead visiting Elk County Catholic to a 53-39 AML win at Curwensville Wednesday night.
Reilly Herzing added 11 points and eight rebounds for the Lady Crusaders with Cassidy Cunningham chipping in eight points and Josie Smith five points and five steals.
Hannah Dixon led all scorers with 18 points for Curwensville with Madison Weber adding 11 tallies.
REDBANK VALLEY 51, CLARION 40
CLARION, Pa. – Behind 18 points, nine rebounds and two steals from Brooke Hinderliter, Redbank Valley topped Clarion, 51-40, in KSAC Crossover play Wednesday night at Clarin.
Macy King 13 points and Becca Dougherty 12 points and five rebounds for the Lady Bulldogs.
Gloria Kroh led Clarion with 11 points and nine rebounds. Kelly Beveridge had 11 tallies and Anna Reed nine points and four steals.
UNION 46, VENANGO CATHOLIC 31
RIMERSBURG, Pa. – Lexey Shick led a trio of Union players in double digits, as the Golden Damsels dispatched visiting Venango Catholic, 46-31, in KSAC Crossover action Wednesday in Rimersburg.
Shick had a game-high 14 points while adding eight assists, six rebounds and two steals. Frankee Remmick chipped in 12 points, 10 rebounds and two assists for Union with Kali Flick adding 10 points. Shaley Shick contributed eight tallies to the victory.
Ashley Finch led Venango Catholic with eight points. Ava Homan and Destinee Sheffer each added seven.
KEYSTONE 73, CLARION-LIMESTONE 12
KNOX, Pa. – Behind 21 points, 11 rebounds, eight steals and five blocks from Taylor Geer, Keystone rolled to a 73-12 win over visiting Clarion-Limestone Wednesday.
Tessa Weaver and Josselin Geer each chipped in 13 points and eight rebounds for the Lady Panthers with Weaver adding four steals. Amber Hess had an all-around night with five points, six steals and six assists.
Freshman Maddy Craig paced C-L with six points.