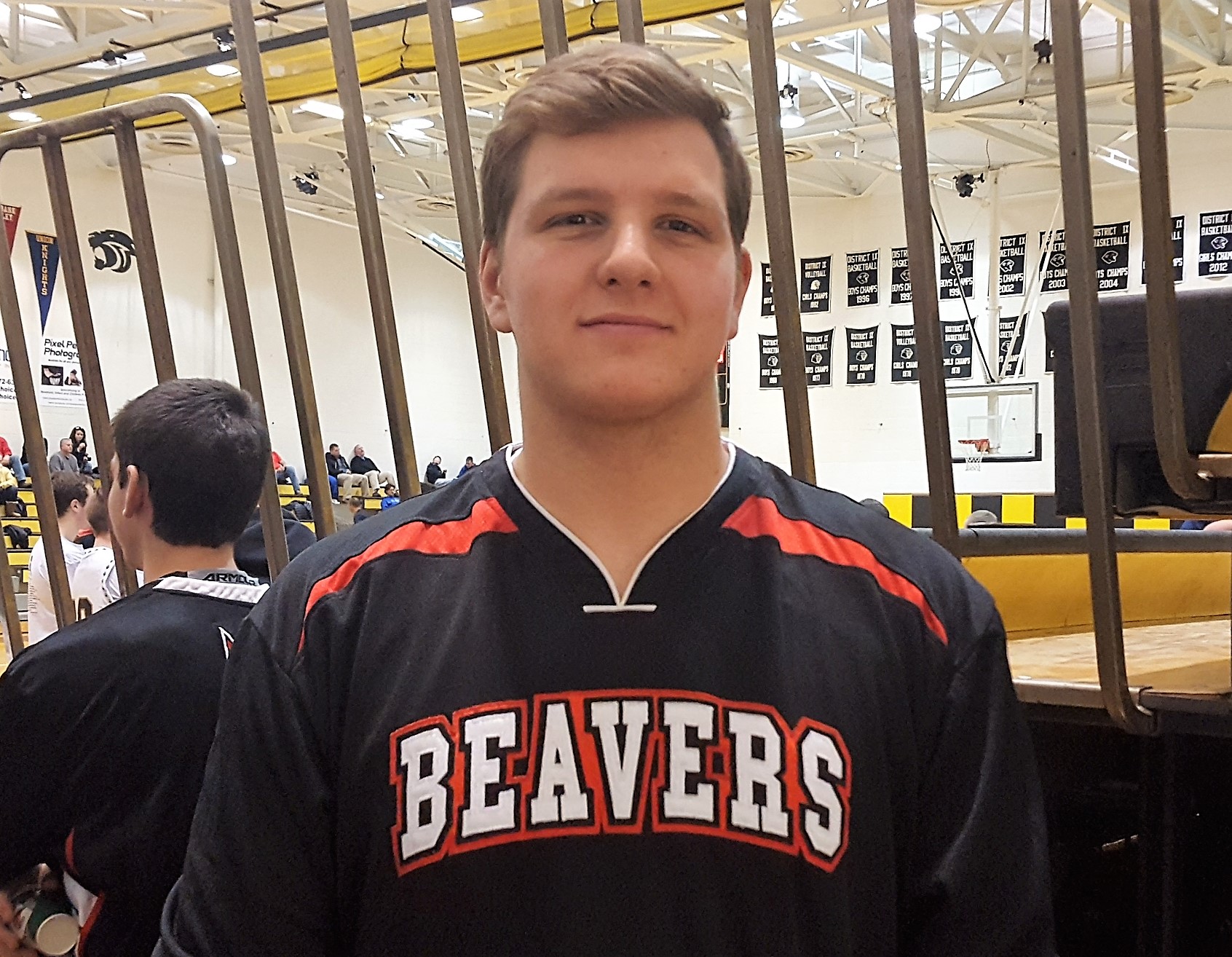 Jan. 16 boys' and girls' basketball recaps.
BOYS' RECAPS
DUBOIS 53, BROOKVILLE 52
DUBOIS, Pa. – Nick LaBrasca's 3-pointer from the top of the right circle with 4.5 seconds left lifted DuBois to a 53-52 win over visiting Brookville in D9 League action.
After a missed free throw by Brookville, DuBois' Alex Beers grabbed the rebound and gave it to Bryce Bright who pushed the ball upcourt before dishing to LaBrasca for the game-winning shot.
Watch the winning shot on Twitter.
https://t.co/seUXqFSiYh?ssr=true
A last-second shot by the Raiders was no good.
LaBrasca's game-winning shot capped a strong night for the senior big man who finished with 18 points and 11 rebounds.
DuBois led by 14 late in the first half and was still up eight, 29-21, at halftime before Brookville came back and got within two, 39-37, going to the fourth quarter. The Raiders then grabbed the late lead before the Beavers rallied.
Bright, Kyle Hopson and Kenny Garvey each added eight points for DuBois.
Bryan Dworek led Brookville with 18 points with Aaron Park chipping in nine points.
RIDGWAY 53. BROCKWAY 52
RIDGWAY, Pa. – Neil MacDonald hit one of two free throws with five seconds left to beat visiting Brockway, 53-52, in AML play.
The charity shot by MacDonald capped a second-half comeback for the Elkers, who trailed 31-21 at halftime but tied the score at 39 at the end of the third quarter thanks to a 10-point quarter by Justin Kasmierski, who finished with a game-high 20 points.
MacDonald added 13 points for Ridgway, all in the second half.
Carter Adams led Brockway with 13 points with Hunter Miller adding 11 points and Andrew Trunzo 10 points.
GIRLS' RECAPS
DUBOIS CENTRAL CATHOLIC 56, CURWENSVILLE 41
CURWENSVILLE, Pa. – .Jordy Frank, Gabby Caruso and Riley Assalone combined to score 48 of DuBois Central Catholic's 56 points in a 56-41 Lady Cardinals AML road win over Curwensville.
Frank led DCC with 18 points, Caruso adding 16 and Assalone 14.
Madison Weber, 17 points, and Hannah Dixon, 14 points, paced Curwensville.
OTTO-ELDRED 60, OSWAYO VALLEY 33
DUKE CENTER, Pa. – Camryn Thomas had 18 points and 10 rebounds to lead Otto-Eldred to a 60-33 win over visiting Oswayo Valley in North Tier League play.
Ali Cousins added 10 points and eight steals with Tiffany Bair chipping in 11 points and Autumn Smith two points and five steals.
Shayla Bickel led Oswayo Valley with 16 points with Karina West adding six blocked shots.
NORTHERN POTTER 50, CAMERON COUNTY 39
ULYSSES, Pa. – Behind the play of Katie Cowburn and Gracie Hamilton, Northern Potter beat visiting Cameron County, 50-39, in AML action.
Cowburn led the Lady Panthers with 19 points with Hamilton adding 10 points and 10 rebounds.
Madi Guisto paced Cameron County with 15 points with Madison Harrier adding 10.
COUDERSPORT 60, GALETON 18
COUDERSPORT, Pa. – Haley Keck scored 16 points with Ally Easton adding 11 points, nine rebounds, four steals and four blocked shots to lead Coudersport to a 60-18 North Tier League victory over visiting Galeton.
Macy Gleason chipped in seven points and three assists for the Lady Falcons.
Cortney Parsell led Galeton with seven points.
FOREST AREA 52, CLARION-LIMESTONE 48
STRATTANVILLE, Pa. – Jasmine Ginnery had 12 points and 12 rebounds to help visiting Forest Area to a 52-46 win over Clarion-Limestone in KSAC action.
Glory Wagner added 15 points for the Fires.
Paige Aaron led C-L with 17 points and Morgan Clarke added 16.
BROCKWAY 47, CLARION 39
CLARION, Pa. – Kaitlyn Morelli and Leah Lindemuth combined to score 37 points to lead Brockway to a 47-39 road win over Clarion.
Morelli led the Lady Rovers with 19 points including going 10 of 11 from the free-throw line while Lindemuth added 18 points. Katlyn Cappetta chipped in four points and 10 rebounds, including six offensive boards.
Alexis Constantino paced Clarion with a game-high 20 points with Gloria Kroh adding nine in her second game back from injury.
KANE 59, REDBANK VALLEY 33
NEW BETHLEHEM, Pa. – Trinity Clark and Ella Marconi combined for 43 points and 24 rebounds to lift visiting Kane to a 59-33 victory over Redbank Valley.
Clark led the Lady Wolves with 23 points, 10 rebounds, seven steals and five assists with Marconi chipping in 20 points, 14 rebounds and four blocked shots.
Rachael Morgan also had a double-double for Kane with 10 points and 10 rebounds, while Camryn Cummings dished out six assists to go with two points and Hanna Buhl had five helpers and a pair of points.
Lexi Holt's 15 points led Redbank Valley.
PUNXSUTAWNEY 65, KEYSTONE 42
KNOX, Pa. – Leah Miller scored 20 points and grabbed 19 rebounds to lead Punxsutawney to a 65-42 road win over Keystone.
Kate Horner also scored 20 points for the Lady Chucks with Morgan Vanleer adding 17 points.
Taylor Geer led Keystone with 18 points and 12 rebounds with Alyssa Beichner adding 15 points and 12 rebounds.
PHILIPSBURG-OSCEOLA 59, BROOKVILLE 56
BROOKVILLE, Pa. – Despite missing her first 17 shots from the field, Halle Herrington netted a game-high 29 points to lead Philipsburg-Osceola to a 59-56 come-from-behind win at Brookville.
The Mounties trailed 28-17 at halftime but rode Herrington, who was 20 of 26 from the free-throw line in the game, to 42 second-half points.
Brooke Shattenberg led a more balanced Brookville attack with 13 points and 10 rebounds with Morgan Johnson adding 11 points and Laken Hergert seven points and 10 rebounds.
CLEARFIELD 34, ST. MARYS 27
CLEARFIELD, Pa. – Brooke Cline and Alayna Ryan combined for 26 of Clearfield's 34 points to lead the homestanding Lady Bison to a 34-27 win over St. Marys.
Cline led all scorers with 15 points with Ryan adding 11.
Caitlyn Bankovich paced St. Marys with 11 points while Megan Quesenberry added 10 points.
SMETHPORT 41, SHEFFIELD 24
SHEFFIELD, Pa. – Abbey Woodard netted a game-high 20 points to lead visiting Smethport to a 41-24 win over Sheffield.
Katie Treat added 11 points for the Lady Hubbers.
Lexi Lyon led Sheffield with eight points and Marissa Grubbs adding seven points.