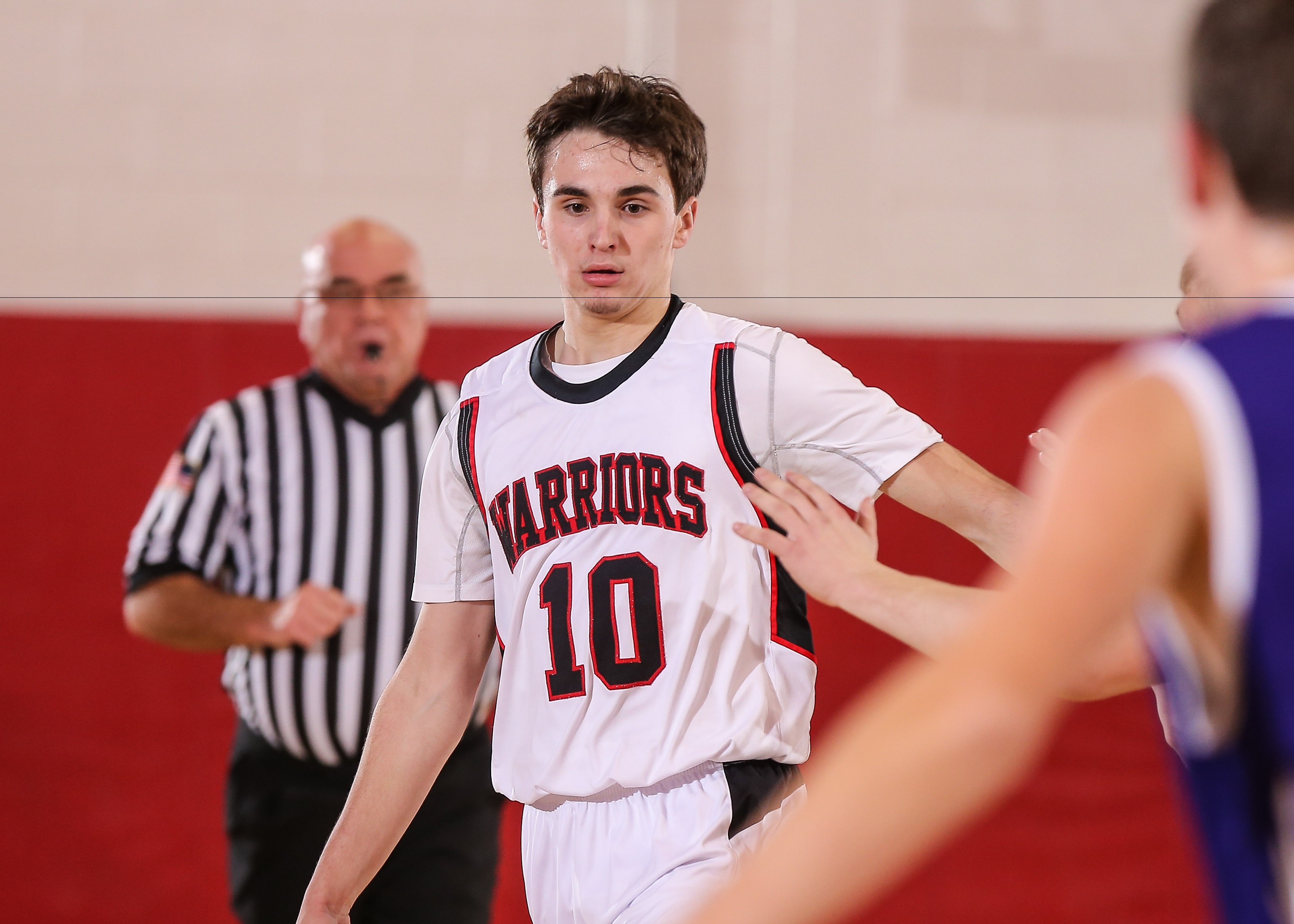 MONITEAU 59, FOREST AREA 36
MARIENVILLE, Pa. – Aaron Marterella scored 17 points to lead Moniteau to a 59-36 win over Forest Area at East Forest.
The Warriors held just a 10-point lead, 42-32, after three quarters but outscored the Fires 17-4 in the fourth quarter.
JJ Waid added 10 points for Moniteau with Lake Pry chipping in with eight.
Nic Smail exploded for 17 points while hitting four 3-pointers and coming away with five steals to lead Forest Area. Andrew Schwab and Jarrett Kahle each chipped in five points for the Fires.
CRANBERRY 71, UNION 49
SENECA, Pa. – Brendan Zerbe and Evan Lutz each recorded double-doubles to lead Cranberry to a 71-49 win over visiting Union in KSAC Crossover action.
Lutz recorded a game-high 19 points to go with 10 rebounds with Zerbe adding 16 points and 10 rebounds. Austin Rex (13 points) and Nick Varsek (11 points) also reached double digits for the Berries, who led 32-25 at halftime before outscoring Union 39-24 in the second half including 27-16 in the fourth quarter.
Lucas Bowser led the Golden Knights with 14 points and 12 rebounds. Cole Morris added 16 points with Hank Murphy chipping in 13.
KEYSTONE 49, VENANGO CATHOLIC 47
OIL CITY, Pa. – Tanner Wilson's jumper with a minute to go gave Keystone the lead for good on its way to a 49-47 win at Venango Catholic in KSAC Crossover action.
In a back-and-forth affair, Keystone trailed 41-38 going to the fourth quarter after leading 31-28 at halftime.
But in the fourth quarter both Wilson and Mason Rearick scored five points apiece to help the Panthers outscore the Vikings 11-6.
Brayden Shick led Keystone with 14 points with Wilson and Rearick each adding nine and Austin Ion eight.
Brady Kingston led all scorers with 17 points while adding 12 rebounds for Venango Catholic. Noah Puleo chipped in 12 points and Tim Wagner 10.
CLARION 65, KARNS CITY 56
CLARION, Pa. – Jonathan Smith led a trio of Clarion players in double digits with 16 points, as the Bobcats held off visiting Karns City for a 65-56 KSAC Crossover win.
Smith scored 10 of his 16 points in the fourth quarter, as Clarion held off a late charge by Karns City, which scored 28 of its 56 points in the final eight minutes but only outscored the Bobcats by three points in the quarter.
Ceventh Lynch-Skunda added 15 points for Clarion while hitting three 3-pointers and going 6 of 7 from the free-throw line.
Cam Craig chipped in 14 points for the Bobcats, who were 12 of 14 from the free-throw line in the fourth quarter.
Chandler Turner paced Karns City with 14 points, six in the fourth quarter. Jimmy Thompson had eight of his 11 points in the final frame, while Ian McElroy added nine points and Holden Martin eight.
Clarion started fast and led 15-3 at the end of the first quarter and 28-13 at halftime.
NORTH CLARION 52, REDBANK VALLEY 46
FRILLS CORNERS, Pa. – Zayn Hargenrader, Nathan Banner and Keeven Weaver combined to score 40 of North Clarion's 52 points in a 52-46 KSAC Crossover win over visiting Redbank Valley.
Hargenrader netted a game-high 16 points, Banner added 14 and Weaver 10 for the Wolves, who led 21-16 at halftime.
Kaleb Reed paced Redbank Valley with 15 points, including eight in the fourth quarter, while Sam Heeter and Grayson Harmon each had 11 points.
CLARION-LIMESTONE 86, A-C VALLEY 21
STRATTANVILLE, Pa. – Eleven different Clarion-Limestone players scored, as the Lions ran past visiting A-C Valley, 86-21, in KSAC Crossover action.
Ian Callen led the Lions with 18 points with Taylor Smith chipping in 17 points and Dan Callen 11 points. Christian Smith chipped in nine points with Noah Rankin scoring eight points.
Joe Manculich pace paced A-C Valley with five points.
JOHNSONBURG 62, SHEFFIELD 31
JOHNSONBURG, Pa. – Ryan Kilhoffer scored a game-high 20 points to lead Johnsonburg to a 62-31 win over Sheffield in AML action.
Kevin Benson chipped in 14 points for the Rams with Tyler Singer adding 10 tallies.
Logan Connolly led Sheffield with 18 points, including 12 in the second quarter. Roger Dunham added seven for the Wolverines.
DUBOIS CENTRAL CATHOLIC 49, BROCKWAY 48
BROCKWAY, Pa. – Christian LaParne exploded for 28 points to lead DuBois Central Catholic to  49-48 win at Brockway in AML play.
Justin Miknis added 10 points for the Cardinals, who had to withstand a last-second half-court shot from Carter Adams.  
Jarrett Esposito led Brockway with 15 points. Jake Wineberg added 10 points for the Rovers.  
RIDGWAY 66, CURWENSVILLE 25
CURWENSVILLE, PA. – Jeremy Breier scored 19 points to lead Ridgway to a 66-25 win at Curwensville in AML action.
Breier was one of 11 Elkers to score. Neil MacDonald and Johnny Mitchell each added eight points.
Curtis Linsenberger scored nine points on three 3-pointers to lead Curwensville.