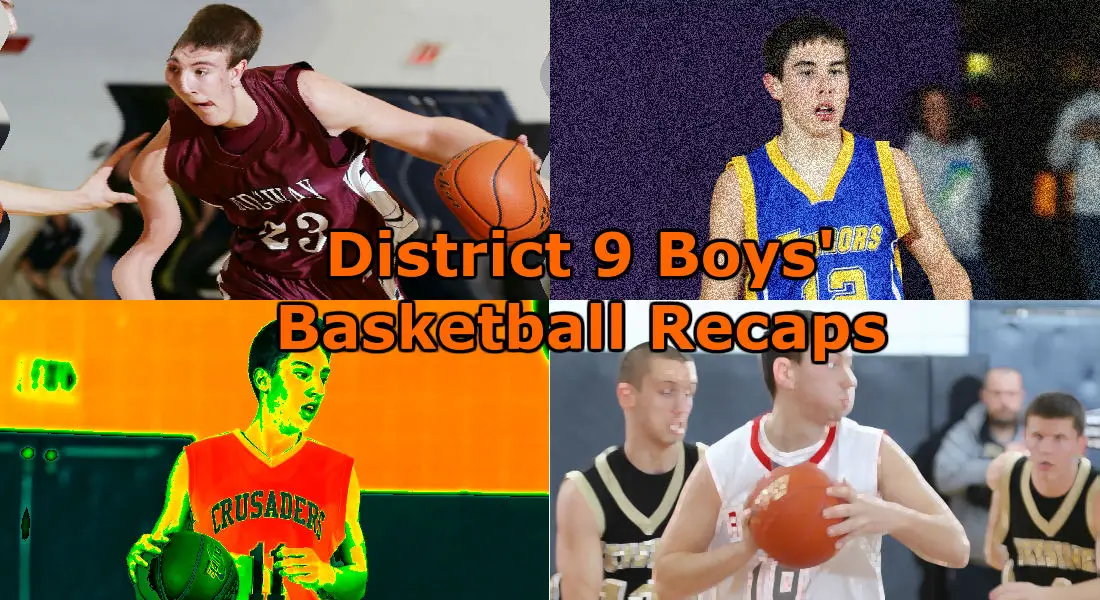 ELK CO. CATHOLIC 54, KANE 51
KANE — Top-ranked Elk County Catholic survived a scare against Kane as Mitchell Struble's 3-pointer with five seconds left gave the Crusaders a 54-51 win over the Wolves Monday night in Kane.
Struble was one of four Crusaders in double-figure scoring with 10 points. Nate DaCanal led the way with 14 points while Benji Hoffman and Kyle Huff also scored 10 points.
ECC improved to 13-1 overall and 8-0 in the AML while Kane fell to 3-11 and 0-5. The Wolves were led by Andrew Bucheit and Jack Kocjancic, who scored 21 and 18 points respectively.
C-L 71, REDBANK VALLEY 52
STRATTANVILLE — In a rematch of last year's KSAC Championship game, it was the defending champion Clarion-Limestone Lions who notched a 71-52 win over visiting Redbank Valley.
Four Lions reached double figures in scoring, led by R.J. Laugand's 22 points. Kolton Stiglitz and Josh Kahle each scored 14 points, and Dan Callen finished with 11 points. The Lions improved to 12-2.
Redbank Valley (12-3) also put four players in double digits. Jake Dougherty scored 14 points while Sam Heeter and Dalton Dougherty each scored 13 points, and Devin Shumaker finished with 10 points.
CLEARFIELD 53, DuBOIS 49
DuBOIS — Sophomore Tommy Hazel scored 16 points to lead the visiting Clearfield Bison to a 53-49 win at former District 9 League rival DuBois.
The Bison (13-1) also had Will Myers and Cody Spaid score 11 and 10 points respectively.
DuBois (7-4) got 14 points apiece from Cole Kriner and Nick Labrasca.