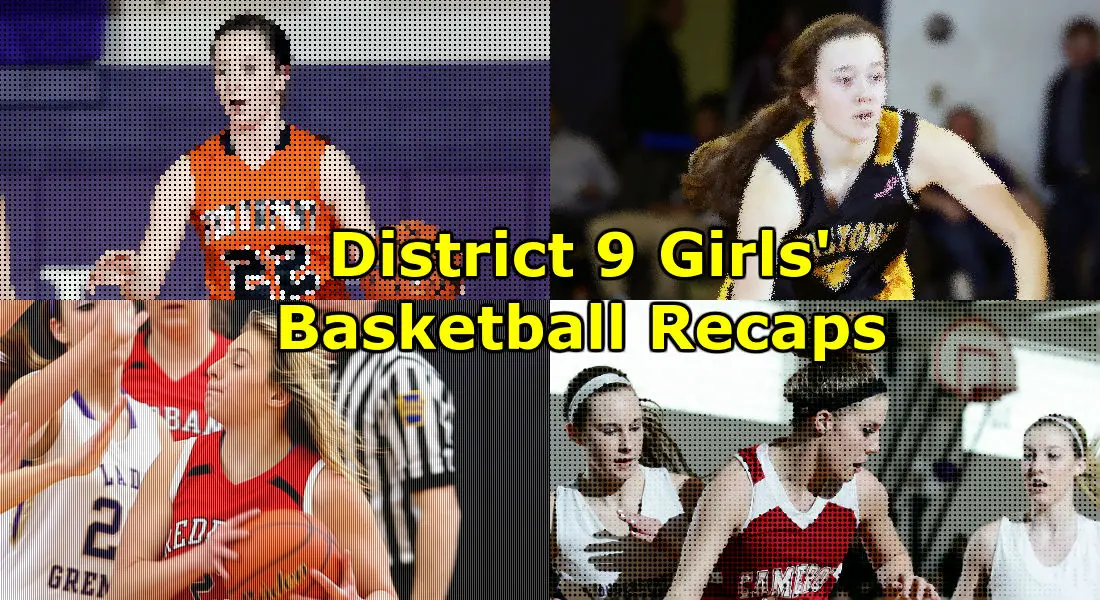 PUNXSUTAWNEY 57, DuBOIS 39
PUNXSUTAWNEY — Hope Bridge scored 16 of her 22 points in the second half to help lead the No. 4 Punxsutawney Lady Chucks to a 57-39 win over visiting No. 19 DuBois Thursday night.
The Lady Chucks (10-4 overall, 4-1 D9 League) led 28-11 at halftime. Emma White and Nicole DiPietro scored 13 and 12 points respectively.
DuBois (6-9, 1-4) got nine points from Courtney Chandler.
CURWENSVILLE 47, HARMONY 38
WESTOVER — Ciara Strickland scored 20 points and became Curwensville's all-time leading basketball scorer in Curwensville's 47-38 win over Harmony in Moshannon Valley League play.
Strickland upped her already-Lady Tide record total to 1,290 points. She went into the game two points shy of all-time boys' scorer Rod Kirby, who graduated in 1970 with 1,272 points.
OTTO-ELDRED 47, GALETON 42, OT
DUKE CENTER — Camryn Thomas scored 19 points and grabbed 13 rebounds as the No. 15 Otto-Eldred Lady Terros needed overtime to beat Galeton, 47-42.
Galeton–12-7-11-8–4–42
Otto Eldred–11-8-6-13–9–47
Galeton–M. Shadle–2-1-10-7-14. C. Parsell–1-1-2-1-6. A. Cizek–3-0-1-0-6. K. Akers–1-0-0-0-2. L. Shadle–4-0-6-4-12. L. Parsell–1-0-0-0-2.
Otto Eldred–A. Cousins–2-0-0-0-4. T. Bair–1-0-0-0-2. K. Stuck–1-0-0-0-2. C. Thomas–8-0-3-3-19. A. Colbert–1-2-2-0-8. M. Young–6-0-5-0-12.   3 pointers–Galeton(2). M. Shadle(1). C. Parsell(1). Otto Eldred(2). A. Colbert(2).