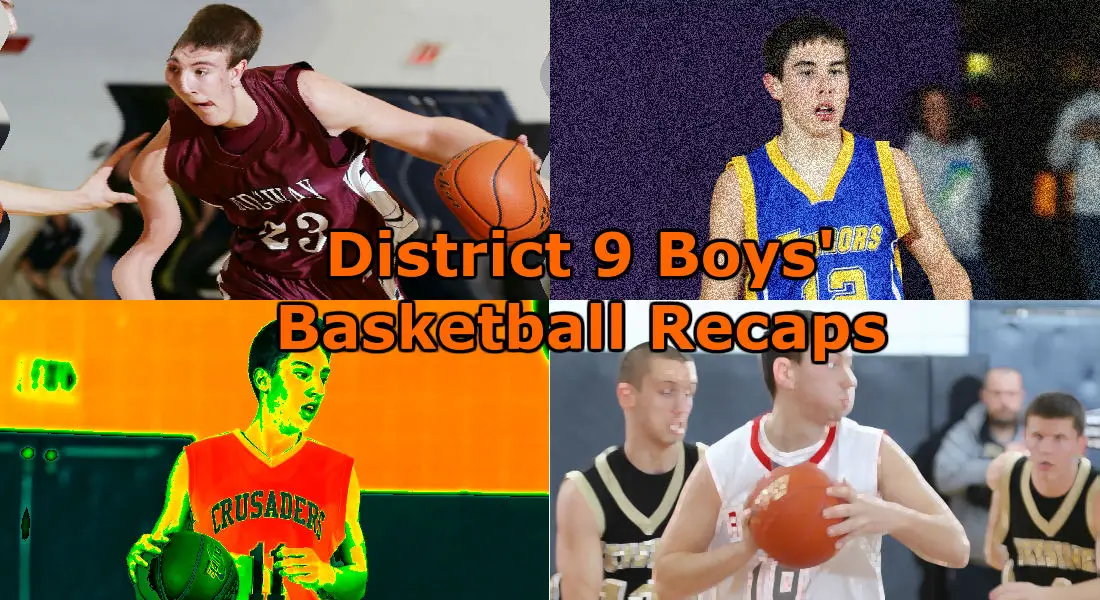 RIDGWAY 30, DUBOIS CENTRAL CATHOLIC 29
RIDGWAY, Pa. – The Ridgway boys' basketball team may want to adopt Bon Jovi's "Livin' on a Prayer" as its official team song.
The Elkers escaped defeat once again Friday night when Jeremy Breier hit a mid-range jumper off the inbounds pass at the horn to give Ridgway a 30-29 win over visiting DuBois Central Catholic.
Ridgway is now 5-0 this season in games decided by five points or less, has won its last two games by a grand total of two points and has played in three straight games that have had a last-second shot in regulation – two of them sent the game to overtime. The Elkers are also 4-0 in overtime this year.
Breier led Ridgway with 16 points, while Christian LaParne had 10 to pace the Cardinals, who lost at home to Ridgway, 45-29, 10 days ago.
BROCKWAY 50, CURWENSVILLE 45
CURWENSVILLE, Pa. – Jared Rogos scored 18 points, and Brockway outlasted Curwensville, 50-45, in overtime Friday night.
For the resurgent Rovers it was their fourth consecutive victory under first-year head coach Dave Bennett after a 1-10 start, while Curwensville lost in overtime for the second straight game.
DUBOIS 48, PUNXSUTAWNEY 42
DuBOIS, Pa. – Cole Kriener scored 14 points, and Zach Sloan added 12 points, seven rebounds and five assists to lead DuBois to a 48-42 win over visiting Punxsutawney Friday night.
John Matthews had a game-high 18 points to lead the Chucks, while Logan Huey added 15.