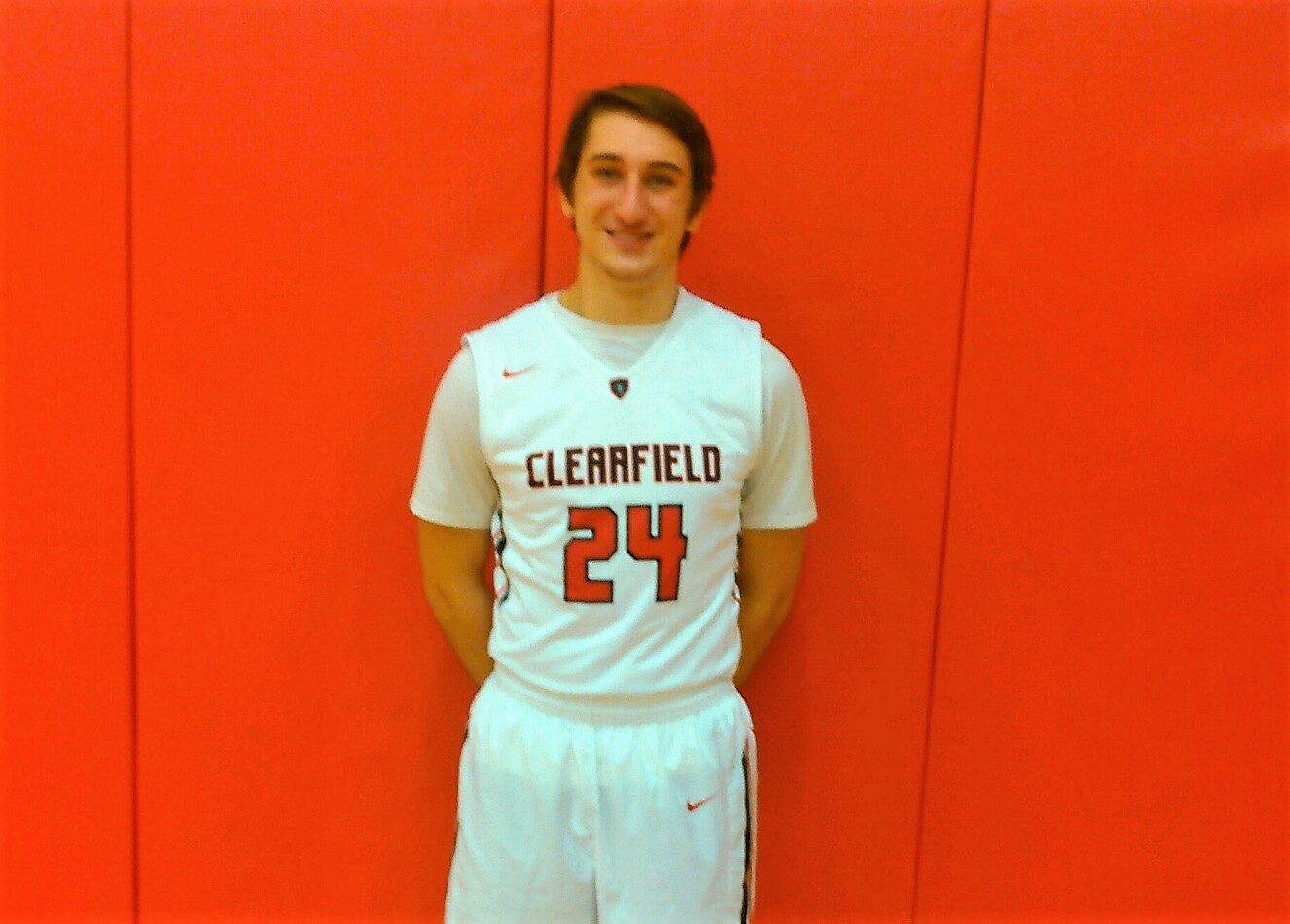 Jan. 23 boys' basketball roundup.
CLEARFIELD 62, DUBOIS 47
DUBOIS, Pa. – Tommy Hazel scored 20 of his season-high 31 points in the second half to help visiting Clearfield outdistance DuBois, 62-47.
Hazel, who is 18 points shy of becoming the second member of his current team to score 1,000 career points (Will Myers hit the mark last year), added eight rebounds and two blocked shots while scoring 10 points in each of the third and fourth quarters to help the Bison outscore DuBois 32-24 in the second half after taking a 30-23 halftime lead.
Myers added 10 points, nine rebounds, four steals, three assists and three blocks for Clearfield with Evan Brown chipping in 10 points, six rebounds and three steals.
Nick LaBrasca led DuBois with 19 points and 15 rebounds. Kyle Hopson added 12 points.
ELK COUNTY CATHOLIC 62, KANE 39
ST. MARYS, Pa. – Nate DaCanal netted a game-high 20 points, as Elk County Catholic pulled away from visiting Kane for a 62-39 AML victory.
DaCanal is now 10 points shy of 1,000 in his career, while Gabe Kraus added 16 points and Ryan Newton 10 for the Crusaders, who have won 51 consecutive regular-season games.
Andrew Bucheit paced Kane, which trailed 14-9 after one quarter and 28-19 at halftime only to get outscored 34-20 in the second half, with 16 points. Davis Gardner added 13.
COUDERSPORT 80, PORT ALLEGANY 26
COUDERSPORT, Pa. – Coudersport stayed unbeaten with an 80-26 win over visiting Port Allegany in the only North Tier League game of the night.
Owen Chambers hit seven 3-pointers on his way to outscoring the Gators by himself, he had a game-high 27 points, while Jared Green added 17 points and Hunter Ricke 13 for the Falcons.
Brandon McCaslin's 12 points led Port Allegany.
DUBOIS CENTRAL CATHOLIC 66, CURWENSVILLE 56
DUBOIS, Pa. – Behind 26 points from Justin Miknis, DuBois Central Catholic grabbed a 66-56 home AML win over Curwensville.
Austen Cogley added 14 points for the Cardinals.
Devon Barrett had a team-high 20 to lead Curwensville with Josh Terry adding 12 points for the Golden Tide.
A-C VALLEY 66, TIDIOUTE CHARTER 42
FOXBURG, Pa. – Jeff Ginn recorded a double-double to help A-C Valley to a 66-42 win over visiting Tidioute Charter.
Ginn had 15 points and 13 rebounds for the Falcons, who also got nine points, eight assists and 10 steals from Kody Wolfe and 12 points from Joe Manculich.
RIDGWAY 43, CAMERON COUNTY 27
RIDGWAY, Pa. – Behind 16 points from Justin Kasmierski Ridgway beat visiting Cameron County, 43-27.
Andy Breier and Neil MacDonald each added nine points for the Elkers.
Adam Shaffer led Cameron County with 11 points.
KEYSTONE 47, NORTH CLARION 33
KNOX, Pa. – Keystone used a strong second half to rally past visiting North Clarion, 47-33.
The Panthers trailed by one, 21-20, at halftime but started the second half on a 12-0 run and ended up outscoring the Wolves 27-12 in the half.
Austin Ion led Keystone with 12 points and five rebounds, while Dalton Jones added nine points and six boards, Nate Wingard nine points and Tanner Wilson eight points.
Corey Rapp talked about the second-half difference in the second half.
North Clarion, which shot just 5 of 22 after halftime and 11 of 42 for the game, got nine points from Sam Minich, eight points and six rebounds from Chase Schmader and five points and seven boards from Keevan Weaver.
PUNXSUTAWNEY 52, MARION CENTER 41
MARION CENTER, Pa. – After holding a one-point halftime lead, visiting Punxsutawney pulled away in the second half for a 52-41 win over Marion Center.
Ethan Blose led the Chucks, who were 8 of 24 from the free-throw line, with 12 points. Nine different Punxsy players scored in the game with Brandon Matthews adding eight points and Jacob Horner seven.