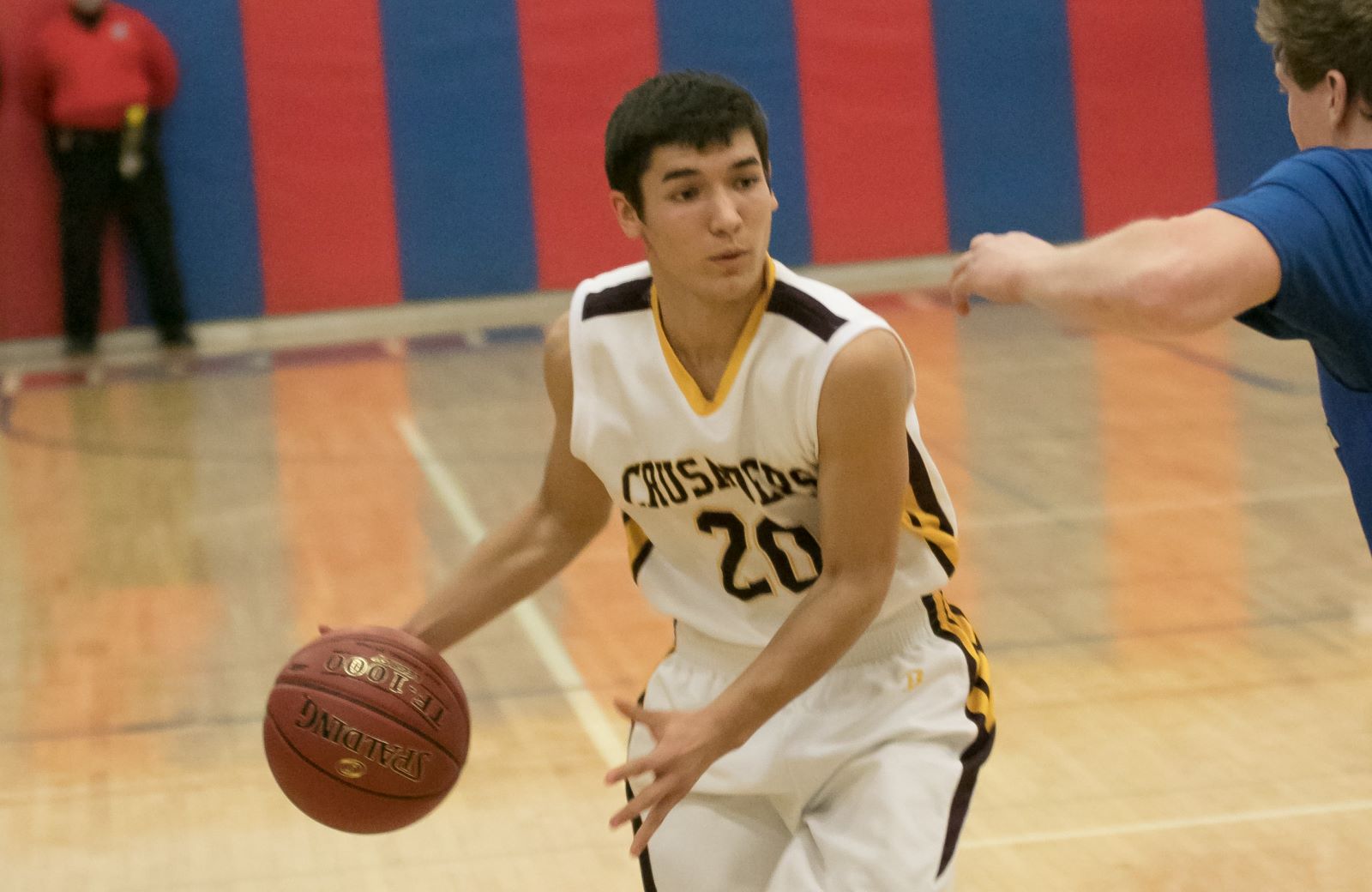 Jan. 25 boys' basketball recaps.
(Photo of ECC's Will Uberti. Photo by Jared Bakaysa of JB Graphics. See more of Bakaysa's work here)
ELK COUNTY CATHOLIC 50, JOHNSONBURG 32
ST. MARYS, Pa. – Using a 22-0 run at the start of the second half, Elk County Catholic won another AML North title with a 50-32 win over visiting Johnsonburg.
The AML North crown marks the seventh straight year the Crusaders have claimed the divisional crown and the 13th time in the 16 years of the AML divisional format that ECC has won the North (Johnsonburg won the other three – 2009, 2012, 2013).
Saturday night, the unbeaten Crusaders (17-0 overall, 9-0 AML North) trailed 21-16 at halftime before going on the big run to start the second half with Mark Kraus hitting a pair of 3-pointers in the third quarter and Will Uberti also nailing a triple in the quarter.
Uberti led ECC with 12 points with Leo Gregory adding 10 points. Regis Worman and Kraus each chipped in nine tallies.
Clay Zilkofski paced Johnsonburg (10-6, 4-2) with eight points while Garrett Gregori, Austin green and Gabe Watts each added six points.
MERCER 55, UNION 42
RIMERSBURG, Pa. – Jake Mattocks scored a game-high 20 points to lead visiting Mercer past Union, 55-42.
Logan Turton added 13 points with Woody Nickel chipping in 11 points.
Truman Vereb led Union with 12 points and seven rebounds, Luke Bowser chipped in 10 points and six rebounds, Caden Raney scored 10 points and Layton Stewart had eight points and six rebounds. But leading scorer Karter Vogle was held scoreless.