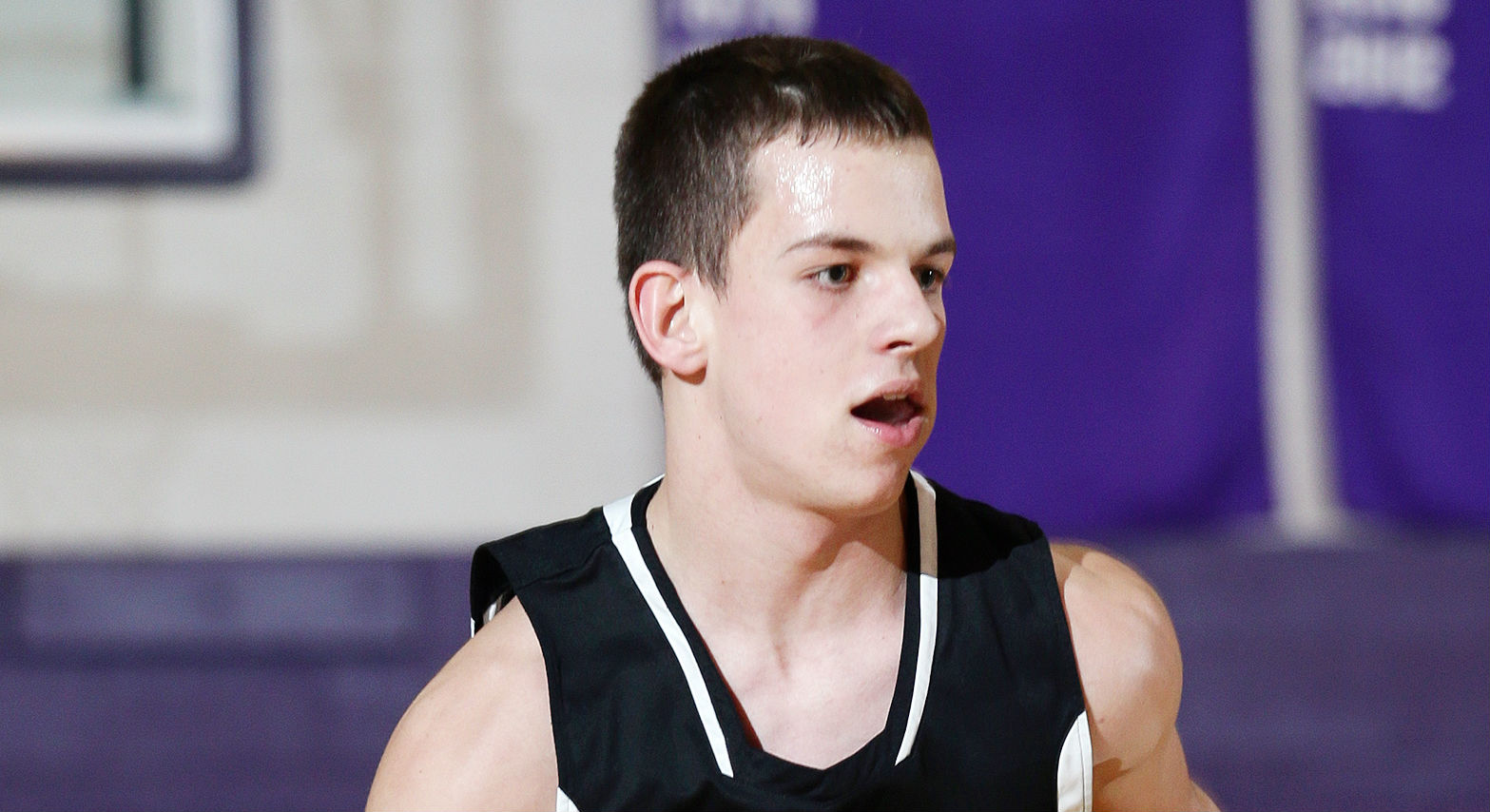 BOYS
PORT ALLEGANY 36, OTTO-ELDRED 23
PORT ALLEGANY, Pa. – Jordan Seefeldt netted his 1,000th career points, and Port Allegany kept its playoff hopes alive with a 36-23 win over visiting Otto-Eldred in North Tier League action.
Seefeldt came into the game needing seven points for 1,000 in his career and hit the mark on a 3-pointer with 4.6 seconds left in the first half that gave the Gators a 17-14 halftime lead.
The senior finished the night with 13 points giving him 1,006 in his career. He is the ninth known Port Allegany player to hit 1,000 career points and the first in a decade, since Willie Bova in 2006.
Tra Garzel led the Gators with 16 points including seven in a 15-point third quarter that helped Port expand its lead to 32-21.
Heath Stewart led Otto-Eldred with seven points.
GALETON 55, AUSTIN 46
GALETON, Pa. – Mitchell Smith, McKinley Ward and Evan Brooks all recorded double-doubles to lead Galeton to a 55-46 North Tier League victory over visiting Austin.
Ward had 18 points, 14 rebounds and three steals to lead the Tigers, while Brooks added 17 points, 10 rebounds and two helpers and Smith 12 points, 10 rebounds and six assists.
Anderson Nicka recorded a double-double for Austin with 25 points and 11 rebounds.
COUDERSPORT 83, OSWAYO VALLEY 36
COUDERSPORT, Pa. – Freshman Owen Chambers hit nine 3-pointers on his way to a career-high 33 points to lead first-place Coudersport to an 83-36 win over second-place Oswayo Valley in North Tier League play.
The win puts the Falcons two games up on the Green Wave with four to play, and Coudersport holds the tiebreaker having swept the season series.   
Darren Keglovits added a double-double for the Falcons with 12 points and 12 rebounds with Aaron Wolfinger and Jared Green each adding 11 points. David Rigas stepped in at point guard for Zach Layag, who is no longer on the team, and dished out seven assists, while Chase Whitman chipped in 10 tallies.
Brandon Brabham had 17 points to lead Oswayo Valley.
CAMERON COUNTY 38, SMETHPORT 20
SMETHPORT, Pa. – Adam Shaffer poured in 17 points to help Cameron County inch closer to playoff position with a 38-20 win over Smethport in Smethport.
Shaffer hit three 3-pointers and scored nine second-half points for the Red Raiders, who also got seven points from Vinny Olivett on a night when Trae Smith and Derek Rieder were held to a combined eight tallies.
Austin Crooks, Caleb Lutz and Justin Tanner each scored four points to pace Smethport.
CLEARFIELD 57, TYRONE 47
CLEARFIELD, Pa. – Cody Spaid scored 15 points and grabbed 19 rebounds to help Clearfield stay unbeaten in Mountain League play with a 57-47 win over visiting Tyrone.
Will Myers added 12 points for the Bison, who are now 11-0 in league play, with Evan Brown chipping in 11.
Tyrone led 29-25 at halftime before Clearfield outscored the Golden Eagles 16-6 in the third quarter behind six points from Spaid and five from Myers.
Anthony Politza led Tyrone with 13 points.
GIRLS
NORTH CLARION 52, CRANBERRY 30
SENECA, Pa. – Tori Obenrader recorded a triple-double and Abbie Schmader a double-double, as North Clarion wrapped up the first division/league championship in school history with a 52-30 win at Cranberry in KSAC North action.
Obenrader had 10 points, 15 rebounds, 10 assists, three steals and two blocks for the She-Wolves, who will play in their first KSAC Title game against a yet-to-be-determined winner of the KSAC South.
Schmader, who was a member of North Clarion's 1-21 team as a freshman, had 26 points and 13 rebounds.
"These girls have worked so hard to be in this position," North Clarion head coach Terry Dreihaup said. "Winning the KSAC North was one of our goals at the end of last season. Coach (Terri) Obenrader and I are very proud of these girls. To be in first is pretty special for them."
Erin Merryman led Cranberry with nine points.
KARNS CITY 47, KEYSTONE 38
Read full story on ExploreClarion.com
Watch LeeAnn Gibson talk about the win
KNOX, Pa. – Karns City used an 11-0 second-quarter run to fuel a 47-38 win over Keystone in KSAC South action at Keystone.
The Lady Gremlins trailed 14-13 early in the second quarter before the run help them take a 34-20 halftime lead.
Keystone got back within six, 36-30, in the third quarter but never got any closer.
Sisters LeeAnn and Alyssa Gibson both had double-doubles for Karns City.
LeeAnn had a team-high 13 points to go with 14 rebounds, while Alyssa added 12 points, all in the first half, and 11 rebounds. She also picked up five steals.
Emily Hegedus chipped in 10 points with Mackenzie Craig adding eight.
Amber Hess led all scorers with 18 points for Keystone. Hess also had four steals and three assists. Taylor Geer added six points and 12 rebounds.
MONITEAU 67, A-C VALLEY 54
FOXBURG, Pa. – Alazia Greaves exploded for a career-best 35 points to lead Moniteau to a 67-54 win at A-C Valley in KSAC South play.
Greaves hit 10 shots from the field including four 3-pointers while also going a perfect 11 of 11 from the free-throw line. She scored 12 points in the first quarter alone and added 11 more in the fourth quarter.
Kristina DeMatteis added 16 points and nine rebounds for the Lady Warriors with Sara Hull chipping eight points and eight rebounds.
Ellie Thompson nearly matched Greaves bucket-for-bucket scoring 26 for A-C Valley on 9 of 16 shooting and 8 of 10 from the free-throw line. Thompson also had five rebounds and two steals.
Lauren McNanny also reached double digits for the Lady Falcons with 11 points.
CLARION 41, VENANGO CATHOLIC 27
OIL CITY, Pa. – Behind 18 points from Kelly Beveridge, Clarion got a much-needed win, 41-27, at Venango Catholic in KSAC North play.
Anna Reed added 10 points and four steals for the Lady Cats, while Jenna Beichner and Maddy Weaver each had eight rebounds.
Ava Homan scored 18 points to lead Venango Catholic.
CLARION-LIMESTONE 50, FOREST AREA 34
STRATTANVILLE, Pa. – After starting the year with 16 straight losses, Clarion-Limestone has won two games in two days after beating visiting Forest Area, 50-34, in KSAC North action.
Josie Stitt led the way for the Lady Lions with 16 points, while Paige Aaron added 14 and Karleigh Aaron 10.
C-L outscored Forest Area 38-17 in the middle two quarters after falling behind 9-8 at the end of one.
Morgan Silvis paced the Lady Fires with 16 points with Bianca Hetrick adding 10.