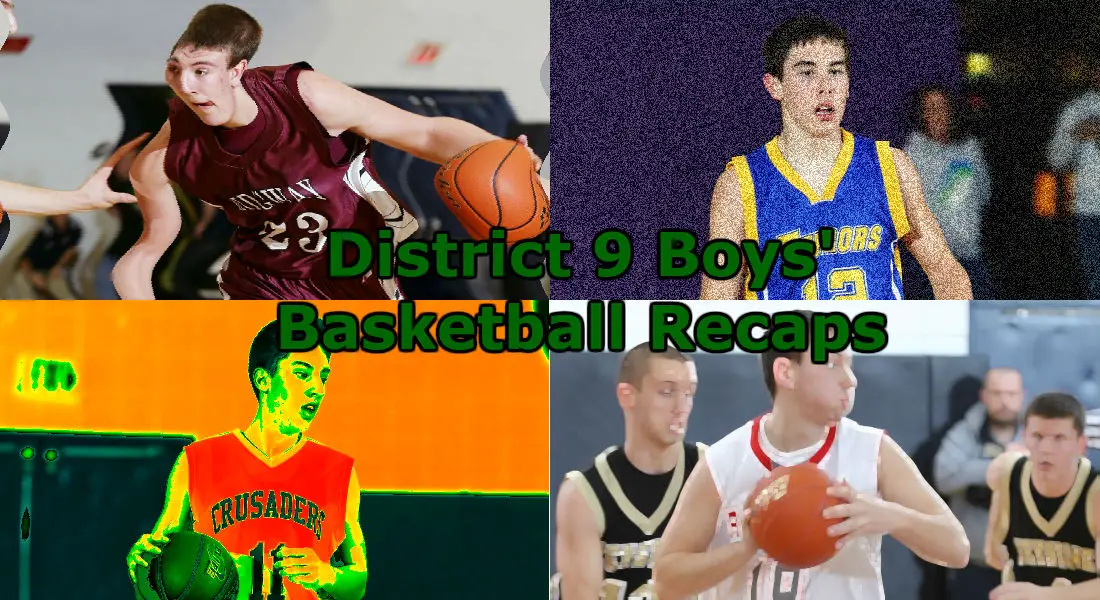 DuBOIS CENTRAL CATHOLIC 57, BROOKVILLE 48
DuBOIS — Christian LaParne scored 18 points with eight assists and six steals to lead the DuBois Central Catholic Cardinals to a 57-48 non-league win over visiting Brookville.
Dane Aucker led the Cardinals (13-4) with 21 points.
Ben Cudworth and Tate Canavan scored 16 and 12 points respectively to lead Brookville (7-12).
REDBANK VALLEY 60, CLARION 33
NEW BETHLEHEM — Two Doughertys put up double-double performances to lead the Redbank Valley Bulldogs to a 60-33 rout of visiting Clarion in a KSAC non-divisional matchup.
Jake Dougherty led the way for the Bulldogs (14-3) with 21 points and 10 rebounds while Dalton Dougherty finished with 10 points and 13 rebounds. Devin Shumaker finished with 15 points and five assists. Zach Westover added eight points and 11 rebounds.
Clarion (3-11) was led by Taylor Smith's 11 points.
RIDGWAY 48, KANE 29
RIDGWAY — Ben MacDonald and Jeremy Breier each scored 13 points to lead the Ridgway Elkers to a 48-29 win over Kane.
The Elkers improved to 17-1. Kane dropped to 3-15.
CLARION-LIMESTONE 77, A-C VALLEY 16
FOXBURG — The visiting Clarion-Limestone Lions built a 53-6 at halftime and went on to beat A-C Valley 77-16 in a non-divisional KSAC game.
Kolton Stiglitz led the Lions (13-3) with 20 points, 10 rebounds and seven steals. Dan Callen scored 16 points and Jesse Pezzuti finished with 15 points.
The Falcons fell to 1-15.
KARNS CITY 60, KEYSTONE 49
KARNS CITY — The Karns City Gremlins notched a 60-49 win over visiting Keystone in a KSAC-South matchup.
The Gremlins (8-7 overall, 4-1 KSAC-South) got 17 points from Dalton Callihan and 13 from David Olszak.
Keystone fell to 2-12 and 1-5.
BROCKWAY 55, SHEFFIELD 41
BROCKWAY — Andrew Serafini and Jared Rogos scored 17 and 15 points respectively in a 55-41 win over visiting Sheffied
The Rovers improved to 6-11 while Sheffield dropped to 6-13