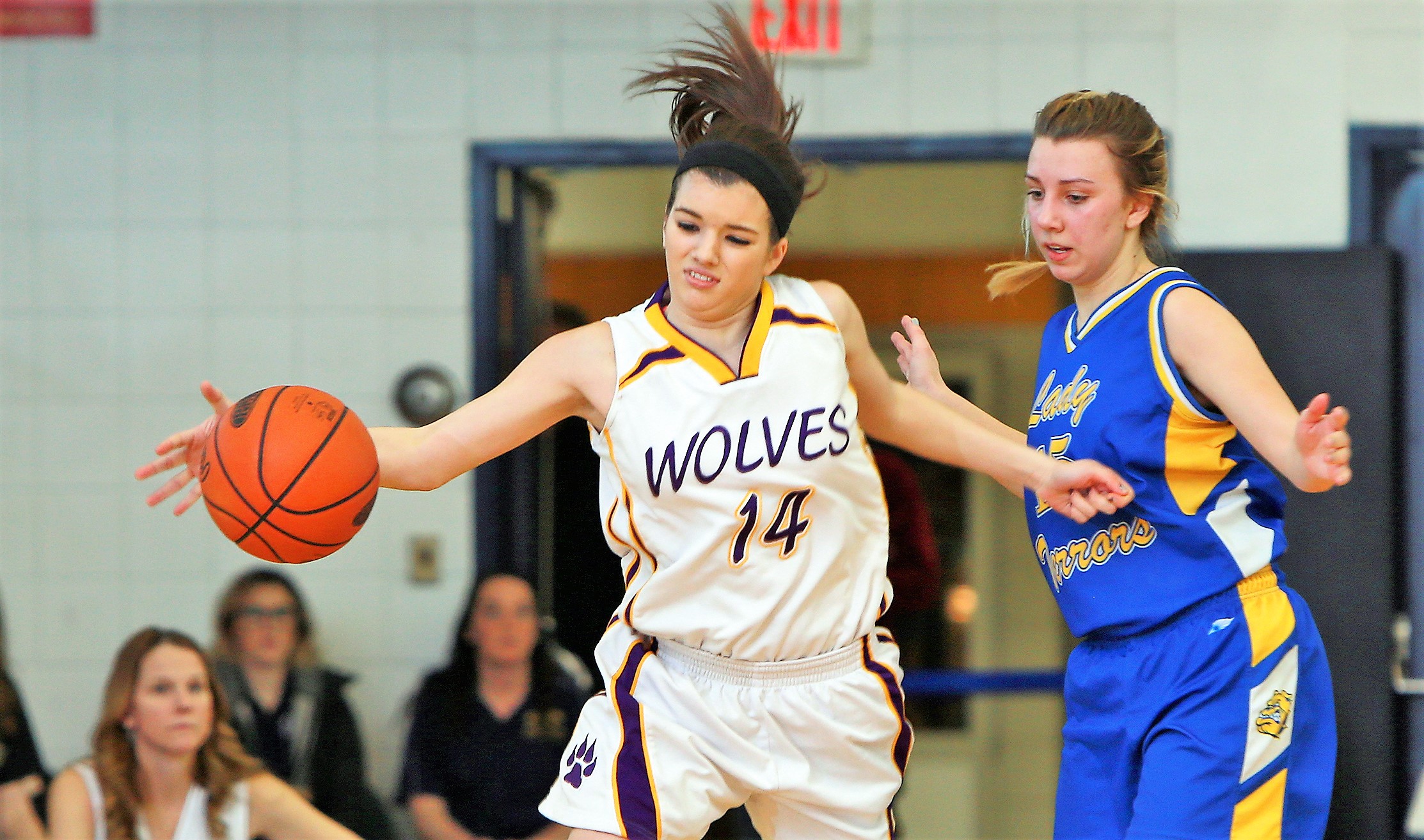 SHIPPENVILLE, Pa. – Led by No. 1 North Clarion and No. 2 Kane, four of the five teams from last week remain in the Top Five of the Jan. 29 Allegheny Grille of Foxburg D9Sports.com District 9 Girls'' Basketball Power Ratings.
Jan. 29 Allegheny Grille Boys' Power Ratings
(Photo of Gabby Carll who has helped North Clarion remain at No. 1 in the Jan. 29 Allegheny Grille of Foxburg Power Ratings. Photo by Paul Burdick. Check out more of Burdick's work here)
Now the lone unbeaten District 9 team, North Clarion (16-0) received all 45 votes to stay at No. 1, a position the She-Wolves have held all season.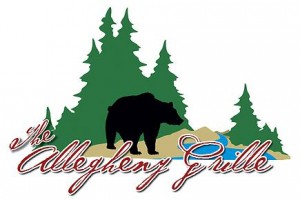 Kane (14-1), whose only loss is to North Clarion, comes in as the unanimous No. 2 after being tied for second with Otto-Eldred, who the Lady Wolves beat this week, in last week's ratings.
Punxsutawney (10-5) continues its steady climb towards the top of the ratings checking in at No. 3 this week after being No. 5 a week ago, while Otto-Eldred (15-1) drops to No. 4 after its loss to Kane. A-C Valley (13-4), which has overcome the loss of point guard Olivia Boocks, moves back into the Top Five at No. 5.
Two new teams join the ratings this week with DuBois Central Catholic (7-8) and Cameron County (7-10) coming in at a tie for No. 13.
Northern Potter (9-5), who was No. 14 last week, and St. Marys (7-8), who was No. 15 a week ago, drop out of the Top 15.
Power ratings are different from rankings in that a power rating the rating is based on a combination of current events and overall body of work, which means while previous performances and results are taken into consideration they are not the end all be all of how a team is performing in a particular week whereas a ranking is based on a team's entire body of work. Because the rankings/power ratings are not used to determine playoff positions or seeings in District 9, we have decided to go to a power rating system to better reflect how a team is currently performing.
ALLEGHENY GRILLE OF FOXBURG/D9SPORTS.COM GIRLS' POWER RANKINGS
RK
TEAM
RECORD
VOTES
LAST WK
1
North Clarion
16-0
45
1
2
Kane
14-1
42
2-T
3
Punxsutawney
10-5
38
5
4
Otto-Eldred
15-1
36
2-T
5
A-C Valley
13-4
33
6
6
Coudersport
14-3
31
4
7
DuBois
12-4
25
8
8
Moniteau
10-7
23
10-T
9
Karns City
9-7
20
9
10
Cranberry
10-5
18
7
11
Brookville
11-4
15
10-T
12
ECC
11-5
12
13
13
DuBois CC
7-8
8
NR
13
Cameron Co.
7-10
8
NR
15
Keystone
6-10
5
12