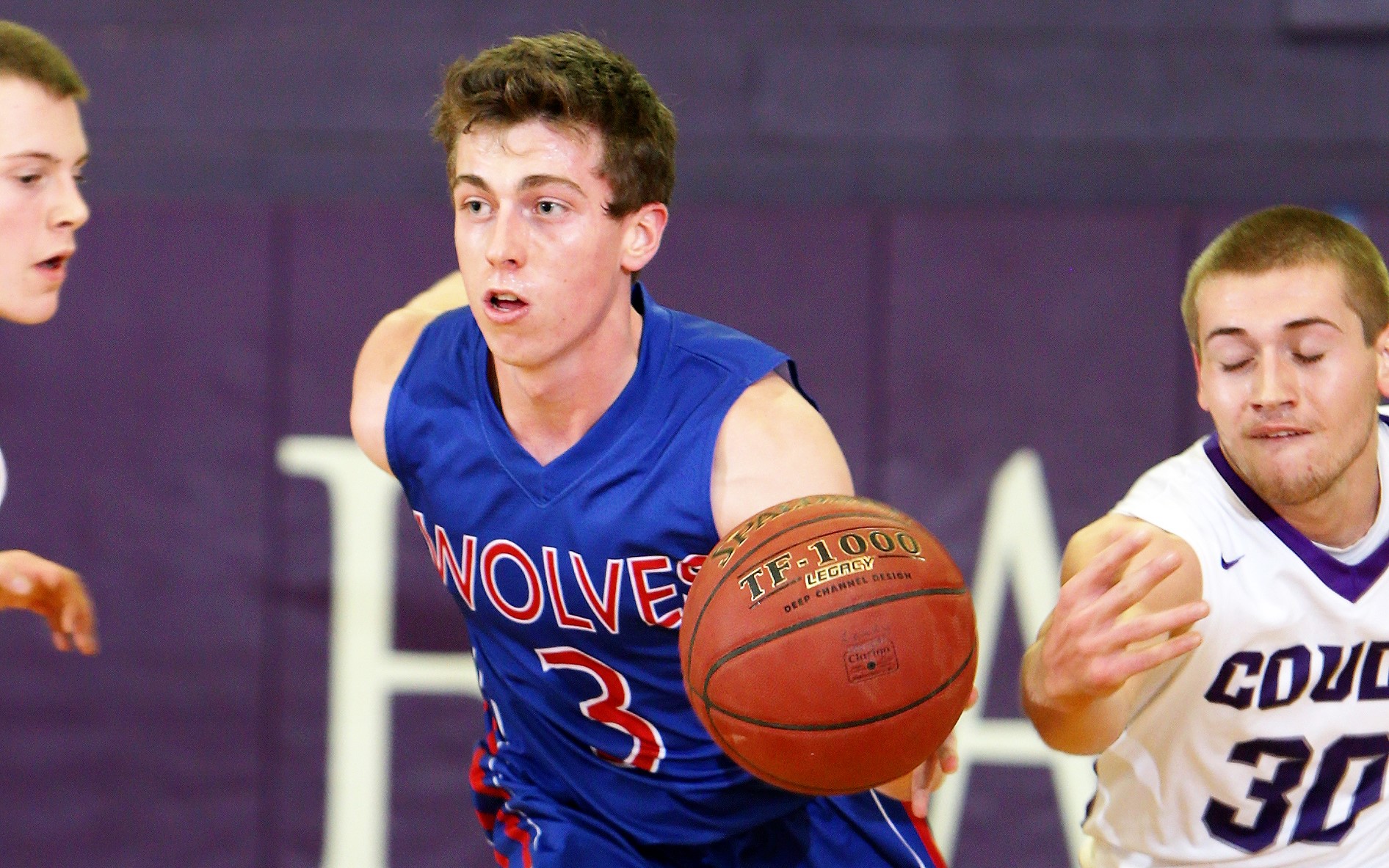 Jan. 5 boys' and girls' basketball recaps.
(Photo of Kane's Chade Greville. Photo by Paul Burdick. Check out more of Burdick's work here)
BOYS
KANE 62, SMETHPORT 50
KANE, Pa. – Behind 21 points from Chad Greville, Kane toppled visiting Smethport, 62-50.
Greville hit four 3-pointers in the contest.
Austin Pierson added 10 points for the Wolves with Zuke Smith and Alex Rezzelle each scoring nine tallies.
Caleb Lutz paced Smethport with 14 points with Eric Szarowicz adding 11.
WILLIAMSON 77, NORTHERN POTTER 74
ULYSSES, Pa. – Despite a career-high 36 points from Carter Anderson, Northern Potter dropped a 77-74 decision to visiting Williamson.
Anderson hit 14 shots, including four 3-pointers, and was 4 of 9 from the free-throw line on his way to the 36 tallies.
Holden Cowburn added 24 points and Ezra Sprow eight for the Panthers.
Tanner Adriance led Williamson with 29 points with Kolby Allen adding 26.
GIRLS
PORT ALLEGANY 48, OSWAYO VALLEY 22
SHINGLEHOUSE, Pa. – Cailey Barnett had 15 points, six rebounds and four steals to lift Port Allegany to a 48-22 road NTL victory over Oswayo Valley.
Bree Garzel added nine points, five assists and three steals for the Lady Gators with Jenna Sprankle chipping in six points, six rebounds and three steals and Erin Stauffer seven points. Also for Port Allegany, Madison Preston and Jade Evens each had two points and five rebounds with Cierra Lannager also grabbing five boards to go with a made free throw.
Karina West paced Oswayo Valley with eight points.
NORTHERN POTTER 38, WILLIAMSON 15
TIOGA, Pa. – Courtney Martin and Mirissa Bliss combined for 20 points to give visiting Northern Potter a 38-15 win over Williamson.
Martin led the Lady Panthers with 11 points with Bliss adding nine.
Emylee Yusko paced Williamson with five points.
WARREN 55, BRADFORD 23
WARREN, Pa. – Margo Loutzenhiser netted a game-high 15 points to lead Warren to a 55-23 win over visiting Bradford.
Hannah Lary led Bradford with eight points with Erica Marshall scoring seven.