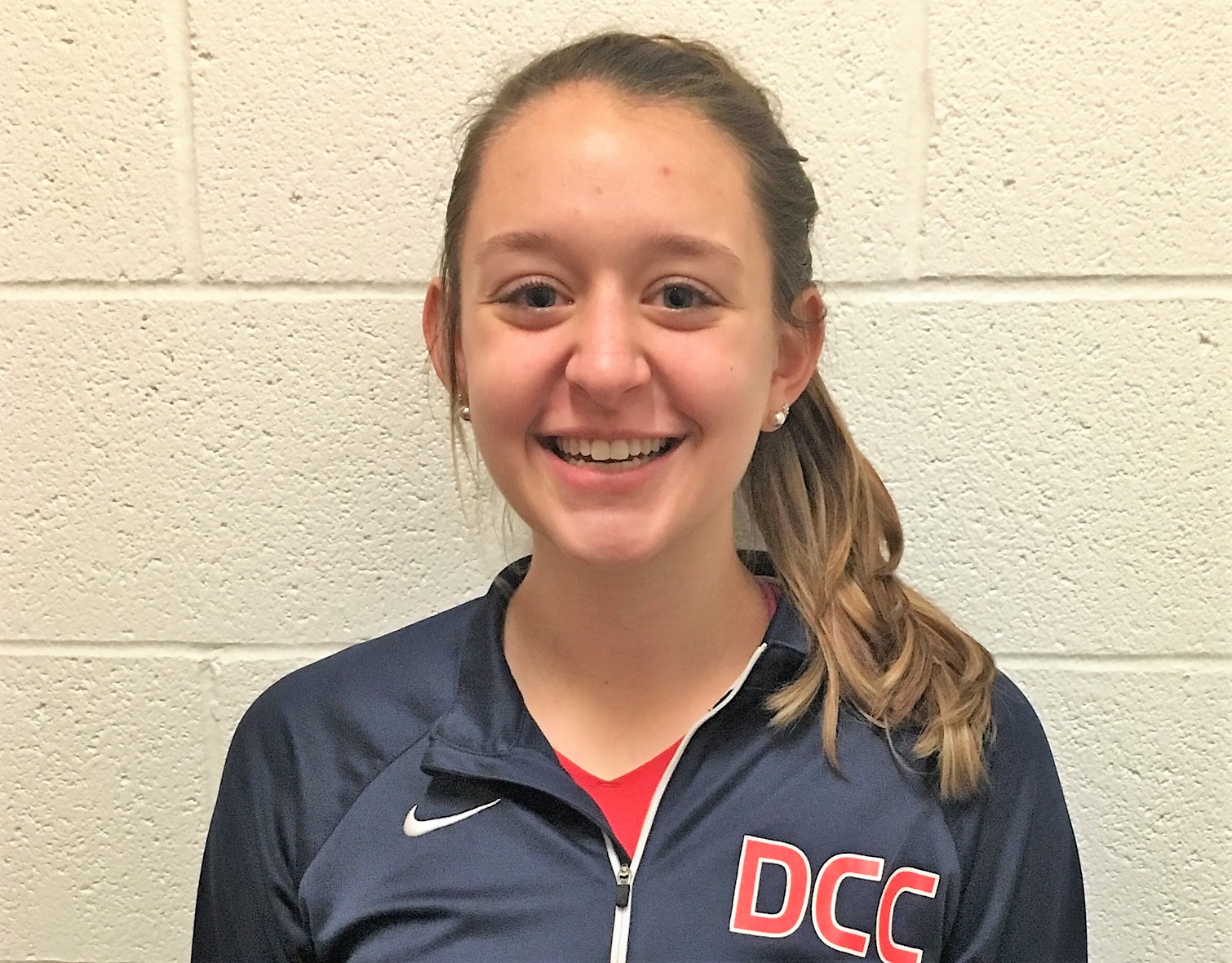 Jan. 5 boys' and girls' basketball recaps.
(Cover photo of DCC's Gabby Caruso)
GIRLS
DUBOIS CENTRAL CATHOLIC 50, ELK COUNTY CATHOLIC 46, OT
DUBOIS, Pa. – Macey Hanes went 4-for-4 from the free-throw line in overtime, and Jordy Frank and Gabby Caruso added OT baskets to help DuBois Central Catholic knock off visiting Elk County Catholic, 50-46, in the extra period in AML play.
Elk County Catholic forced the overtime when Reilly Herzing hit a basket with 11 seconds to play in regulation to tie the score at 42. The Lady Cardinals had a chance to win before the regulation horn but missed a close-in shot.
DCC grabbed a 27-17 halftime lead thanks to 12 points from Riley Assalone, who finished with 14.
But ECC fought back in the second half outscoring the Lady Cardinals 13-5 in the third quarter with seven of those points coming from Josie Smith, who finished with nine. Herzing, who scored a game-high 20 points, then netted 10 of hose in a 12-point fourth quarter for the Lady Crusaders.
Frank finished with a team-high 18 points for DCC with Hanes chipping in eight and Caruso seven.
Cassidy Cunningham added 11 points for ECC.
KANE 64, SHEFFIELD 18
SHEFFIELD, Pa. – Ella Marconi and Trinity Clark combined for 28 points to help visiting Kane roll to a 64-18 win over Sheffield in AML action.
Marconi led the way for the Lady Wolves with 15 points with Clark adding 13. Eleven different Kane players etched their name in the scorebook.
Mya Grubbs and Lexi Lyon each scored six points for Sheffield.
BOYS
CAMERON COUNTY 30, SMETHPORT 23
SMETHPORT, Pa. – Adam Shaffer scored five of his game-high 12 points in a key third quarter to help visiting Cameron County to a 30-23 win over Smethport in North Tier League action.
The Red Raiders led 15-11 at halftime but outscored the Hubbers 13-6 in the third quarter to take control of the game.
Eric Szarowicz led Smethport with eight points with Brayden Southard adding seven tallies. Marcus Brown chipped in five points for Cameron.
COUDERSPORT 69, OSWAYO VALLEY 32
COUDERSPORT, Pa. – Coudersport blew open a close game at halftime with a 39-point second half in getting a 69-32 win over visiting Oswayo Valley in North Tier League play.
The Falcons held a 30-25 halftime lead but outscored the Green Wave 39-7 after halftime thanks to eight points from Aaron Wolfinger in the third quarter, six from Jared Green in the third and six from Zach Layag in the fourth on a pair of long balls.
Layag, who hit four threes in the game, led Coudersport with a game-high 18 points. Wolfinger chipped in with 12 and Derek Keglovits added 10.
Theo Henry paced Oswayo Valley with 17 points.
OTTO-ELDRED 71, PORT ALLEGANY 26
PORT ALLEGANY, Pa. – Twelve different Otto-Eldred players scored, including three in double figures, to lead the visiting Terrors to a 71-26 win over Port Allegany in a North Tier League contest.
Seth Drummond and Damien Palmer led the Terrors with 11 points each with Sawyer Drummond chipping in with 10.
Brandon McCaslin tied for game-high honors with 11 points for the Gators.
GALETON 48, AUSTIN 38
GALETON, Pa. – Isiah Shuemaker and Evan Brooks combined for 36 points to lift Galeton to a 48-38 win over visiting Austin in North Tier League action.
Shuemaker netted a game-high 19 points for the Tigers with Brooks chipping 17.
Mason Valenti scored 13 to pace Austin while hitting four 3-pointers, while Blake Burgett chipped in nine for the Panthers, who couldn't overcome getting down nine, 16-7, after a quarter despite closing the gap to four, 22-18, at halftime.